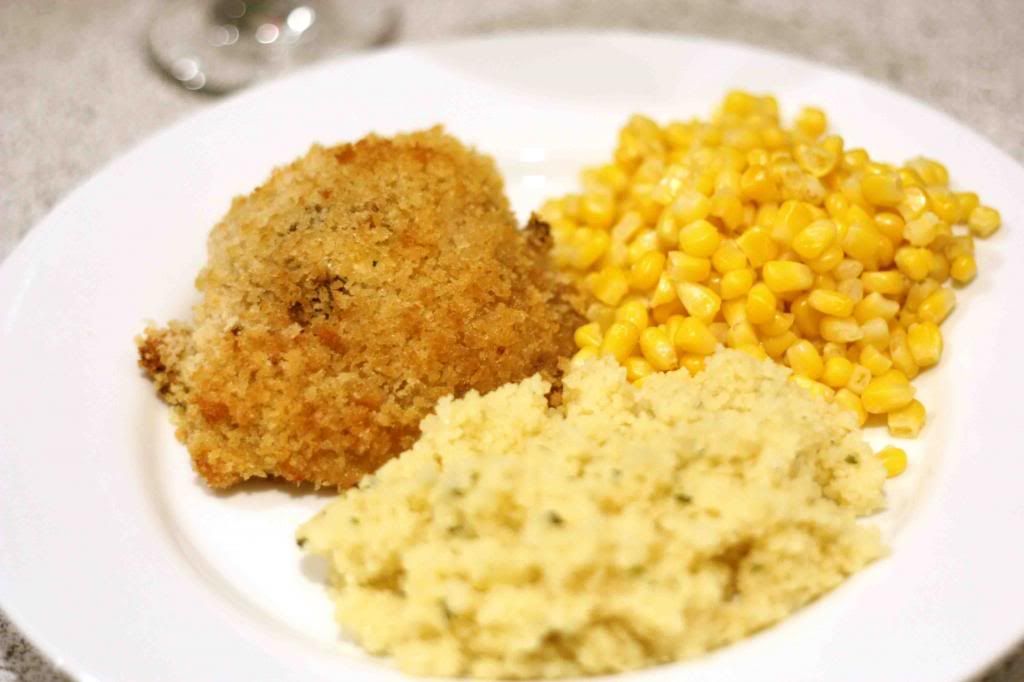 Erik and I managed to do date night two Wednesdays in a row! I made an easy 30 minute meal of
herb and goat cheese stuffed chicken breasts
, we had red wine, watched our TV shows (Modern Family and Nashville) and even had dessert. It was a great night, even though I could have gone to bed at 8pm, I was so tired.
During dinner Erik said "I want an ice cream sandwich" which was random. But I remembered we had some chocolate chip cookies in our freezer from his mom as well as ice cream...one minute later we had dessert! Easy and super yummy.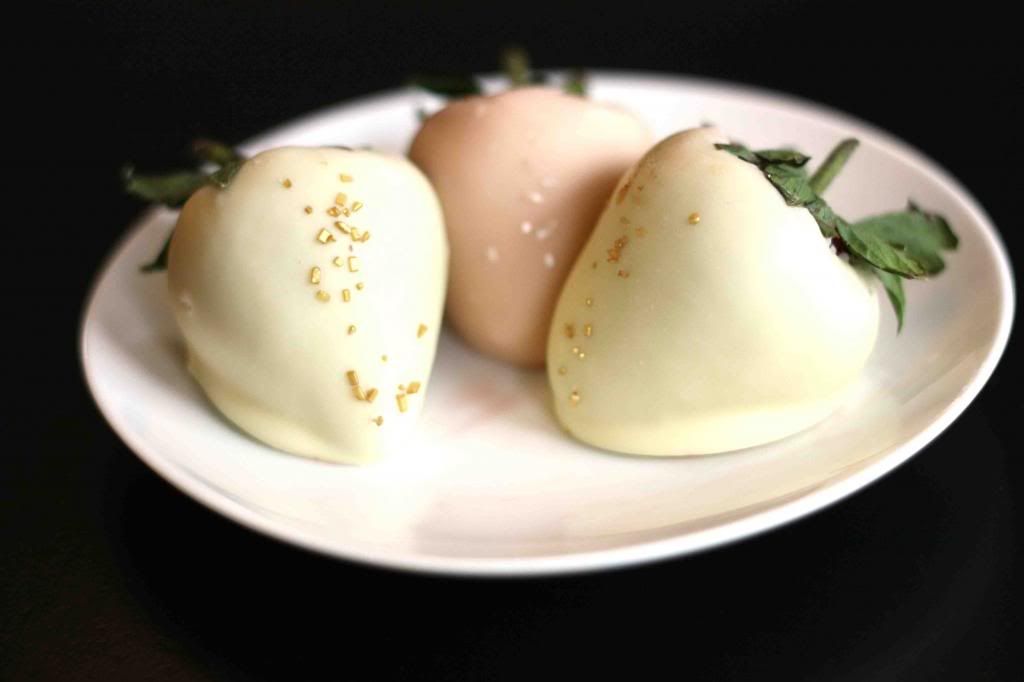 In case you are looking at these
champagne chocolate dipped strawberries
and thinking we got all romantic last night...think again :)
Fannie May
sent these to me about a week ago and I brought them to brunch with some girlfriends. These are delicious and super beautiful. They even have pretty little sparkly sugar.
I am giving away a dozen chocolate dipped strawberries to a lucky reader (who preferably has a sweet tooth).
To enter the giveaway comment on this post and tell me when/where/with who you would eat these strawberries (breakfast? A romantic dinner with your honey? An afternoon snack?) Obviously, these are perfect for a special occasion but that didn't stop me from opening the box and eating a strawberry on a random Thursday after work. I did share the strawberry (minus the chocolate) with Juliet and she loved it.
The giveaway will end on Monday at 11:59pm and I'll announce the winner on Tuesday. Open to US residents only. Good luck!
A little about
Fannie May's
strawberries:
Fannie May Berries
can be ordered and in the customers' home within 24 hours and includes large, luscious berries that are hand dipped in 100% rich, smooth, Fannie May chocolate. Fannie May Berries includes hand crafted indulgent flavor combinations including Sea Salt Milk Chocolate Caramel, Pink & White Champagne, Toasted Coconut & White Chocolate (Trinidad©), Milk Chocolate Caramel & Nuts (Pixies©) and Holiday flavors—Dark Chocolate Gingerbread, Candy Cane and Eggnog.
And don't forget to check out
Fannie May on Facebook
.