Last Sunday my girlfriends and I met for a picnic on Lake Harriet in Minneapolis. After the picnic we planned on listening to jazz in the bandshell. It was a nice day, a bit hot in the upper 80's. But it felt much better than the hot as hell weather we experienced a few days before.
Juliet joined us for the picnic and I thought it was the perfect meet-up with my friends plus my baby. Juliet usually loves being outdoors. Not so much this day. More on that later.
I brought fruit salad and caprese skewers to share.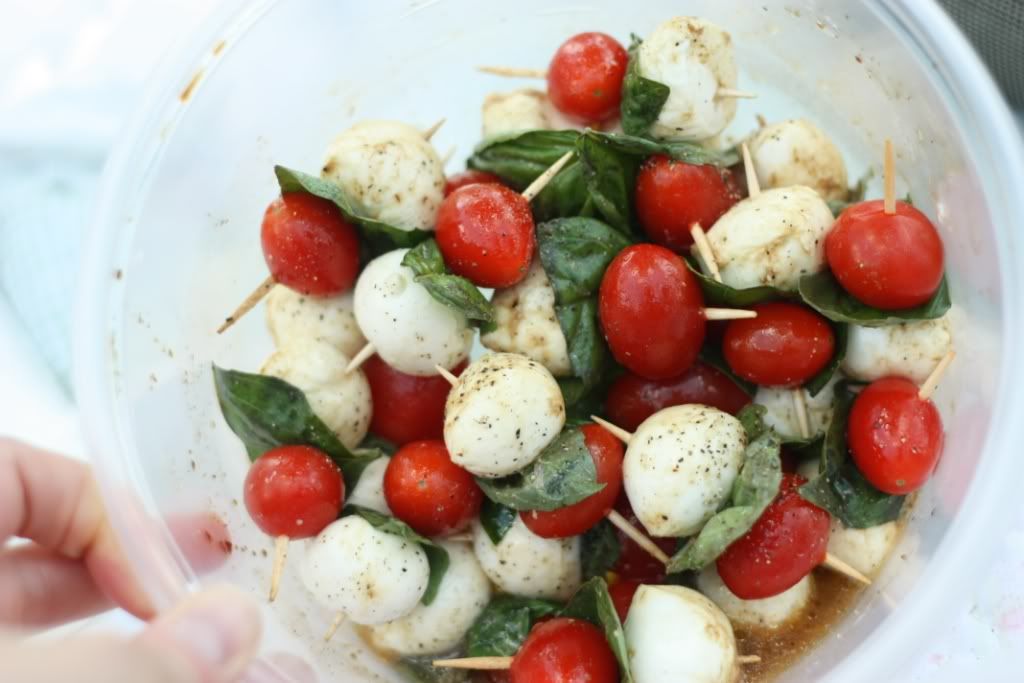 It had been a while since I made these little beauties.
Emily made a yummy
crab, corn salad and tomato salad.
Shannon brought a spinach and asparagus quinoa salad and sangria. Cheers!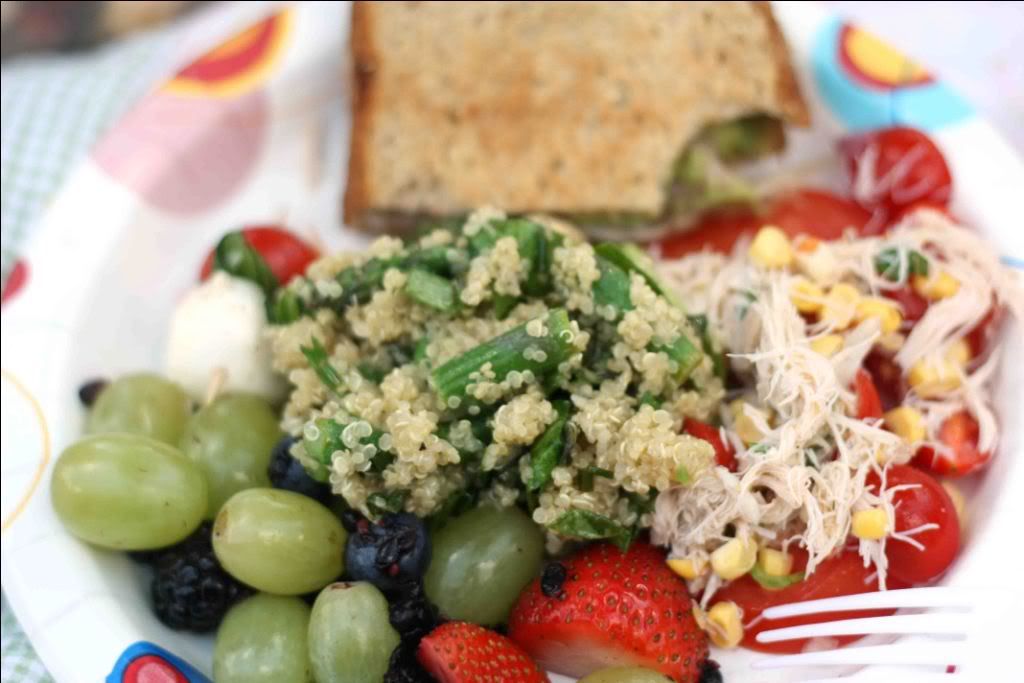 Natasha brought avocado and proscuitto sandwiches. We had an awesome spread.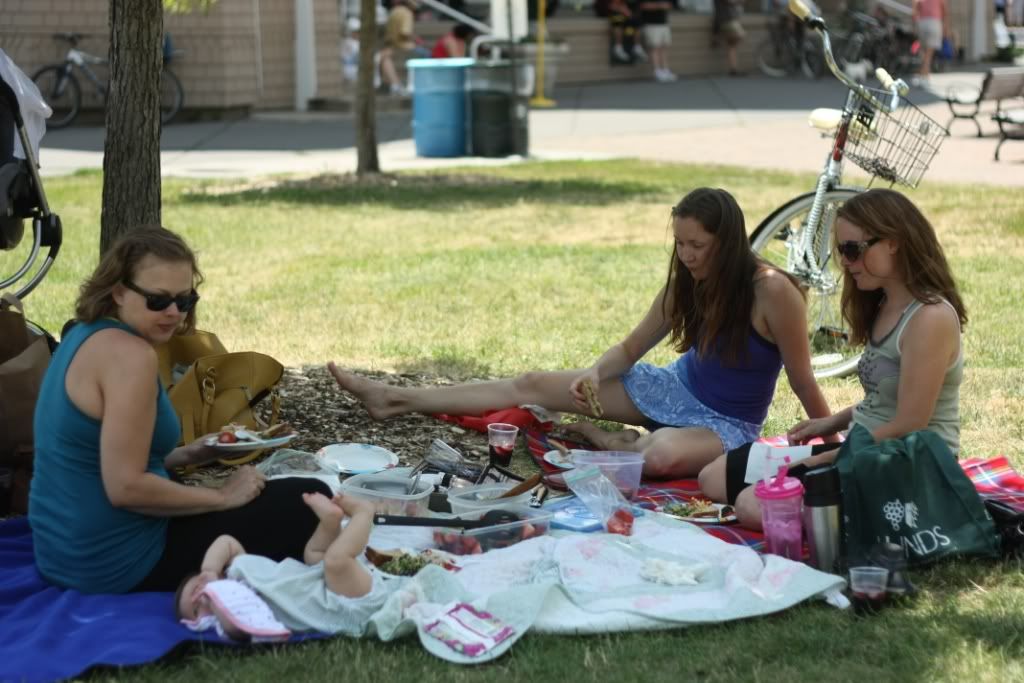 The gals and my silly girl enjoying our picnic.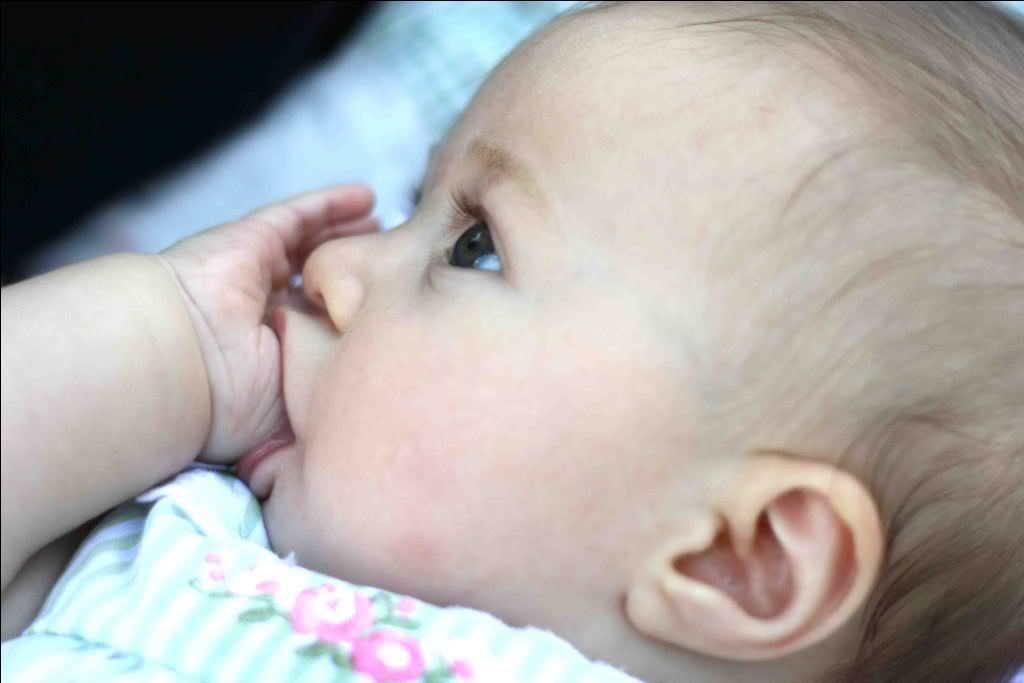 Someone has turned into a little thumb-sucker. Pacifiers? No way.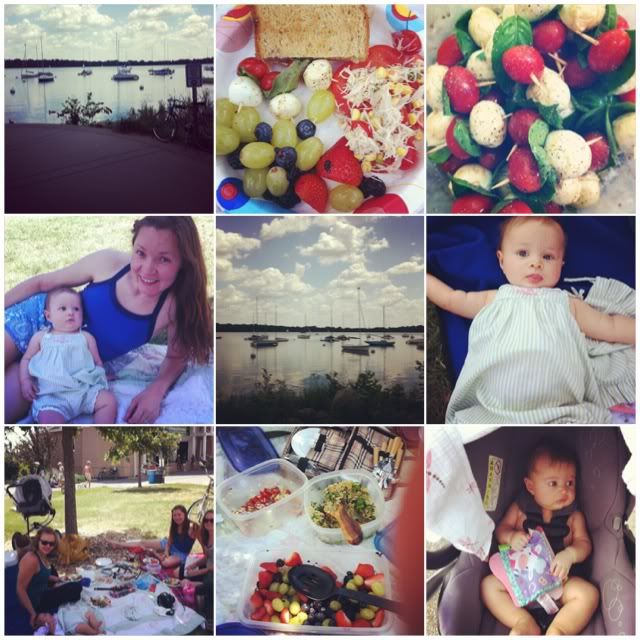 Our picnic in Instagram.
The picnic was a lot of fun but a bit short-lived for Juliet and I. About an hour and 15 minutes into it she got very fussy. And then the fussiness turned into a bit of a breakdown. Well, maybe I'm being dramatic, she just cried, and loud and I was having a really difficult time soothing her. Usually the boob works but she didn't want to be under the breastfeeding cover (I think it was too hot). And overall she was just tired.
So we had to leave a bit early. But I guess in baby time she did pretty great to hang with us for over an hour. Juliet very rarely cries like that, so I knew it was time to go. I fed her in the car with the AC blasting and she fell asleep right away.
I love summer picnics and being by the lakes in Minneapolis. Though a bit short, it was a wonderful picnic and awesome to see my gals.