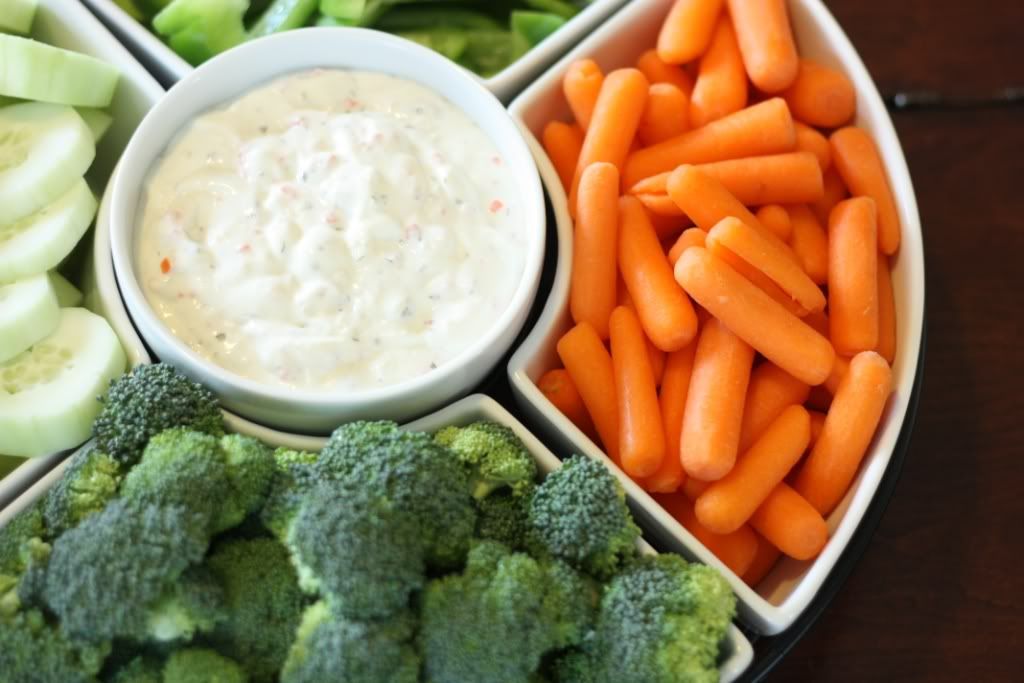 Last weekend was yet another fun, food-filled frenzy that went by way too fast. I live for the weekends more than I ever have before. For 2 whole days I don't have to let Juliet out of my sight. We balance the days with time spent at home snuggling, going for walks and just relaxing with getting out and about and hanging with friends and family.
On Saturday we went to a BBQ at Libby and Biffer's. In true Libby form, there was no shortage of great food.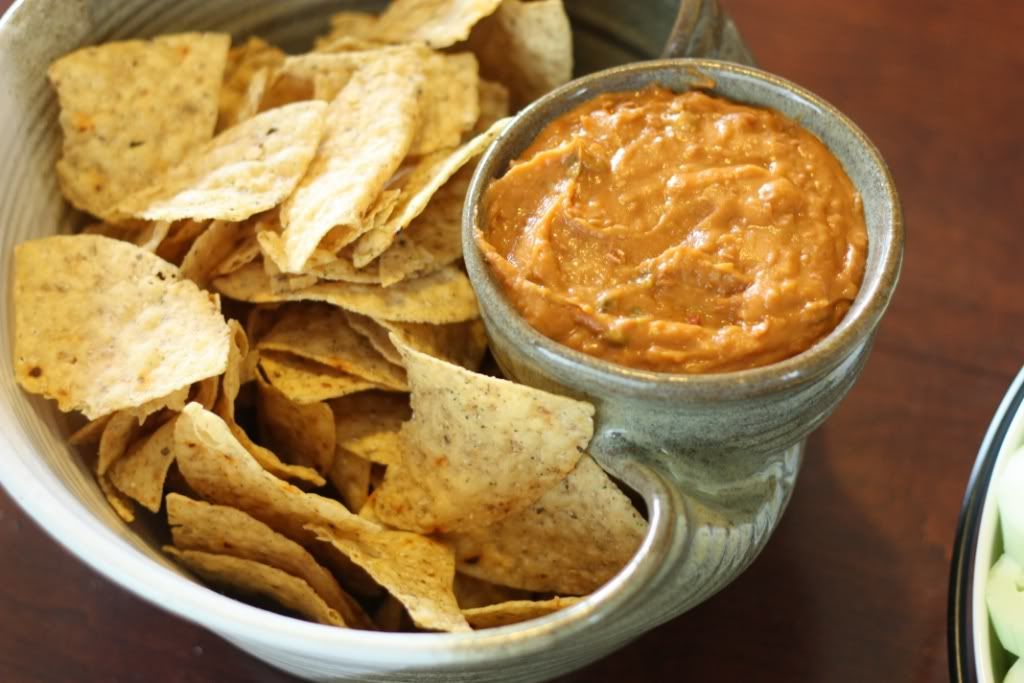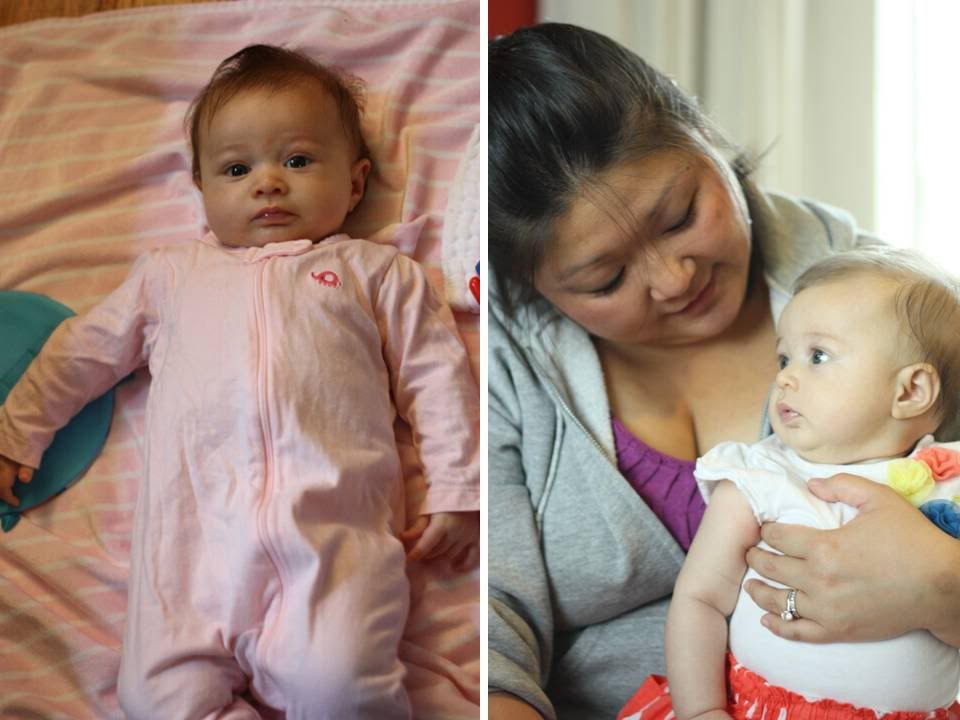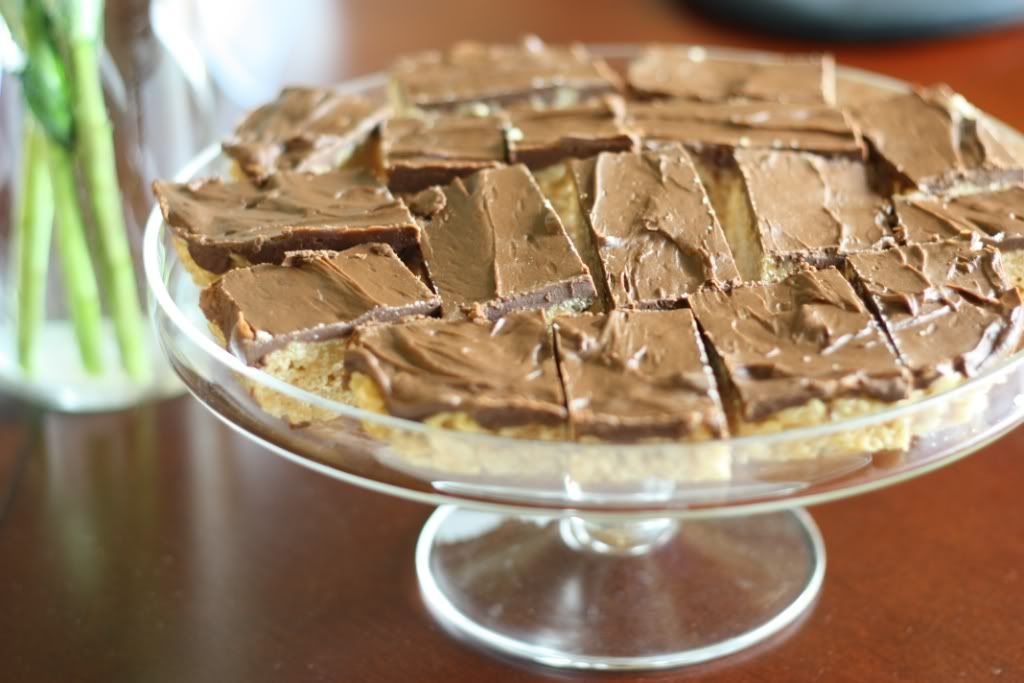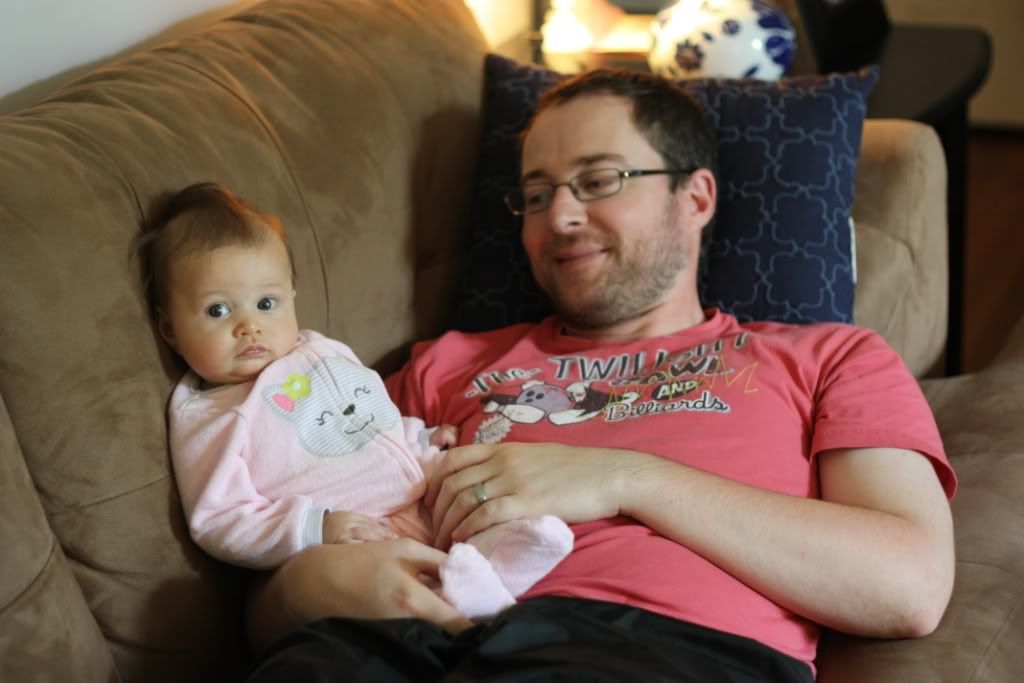 On Father's Day, Erik, Juliet and I hung out in the morning, had a nice breakfast and then Erik opened up presents from Juliet and I.
Then we spent some time at my parent's house grilling out with my family. My dad is not only a wonderful father but also a great grandpa to Juliet.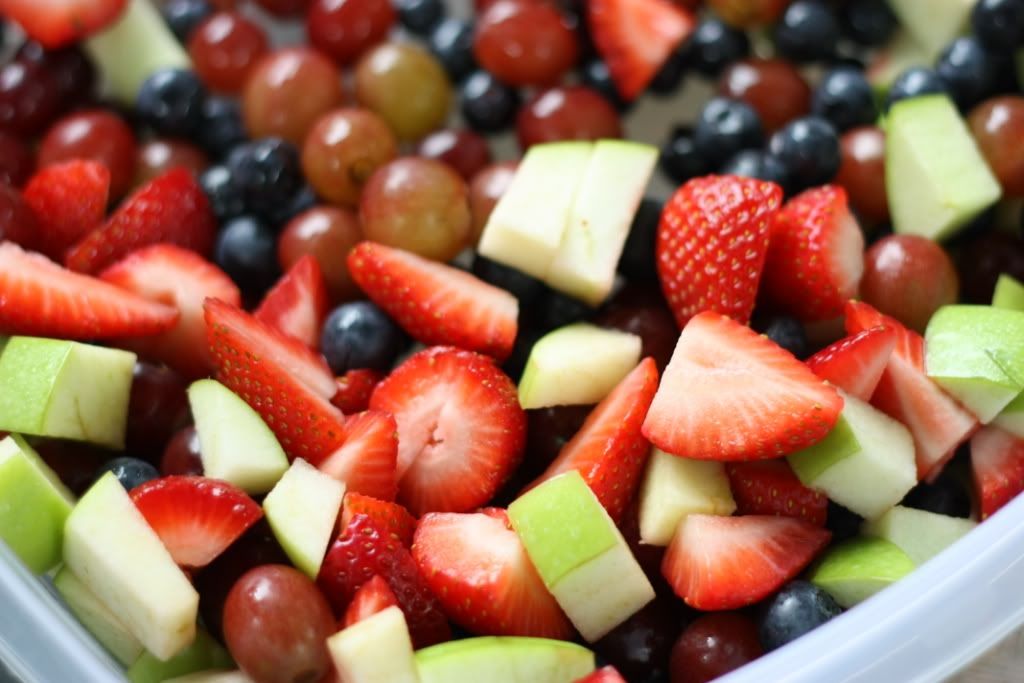 We had a lot of food including fruit salad, roasted veggies, chicken wings, New York strip steaks, burgers and chicken brats. Oh yeah, and cheesecake for dessert.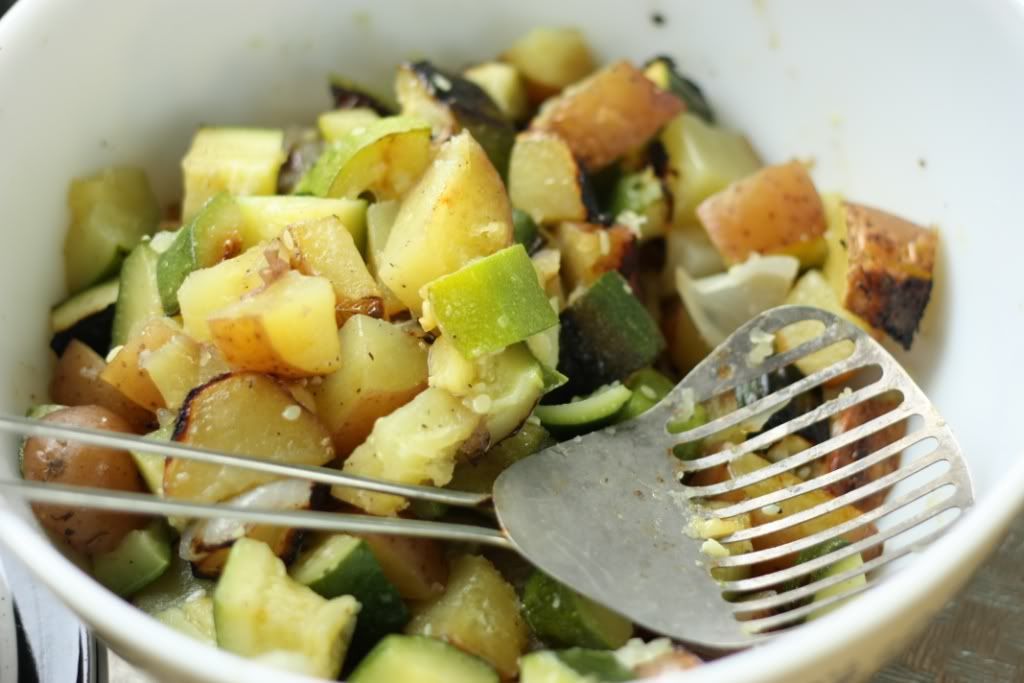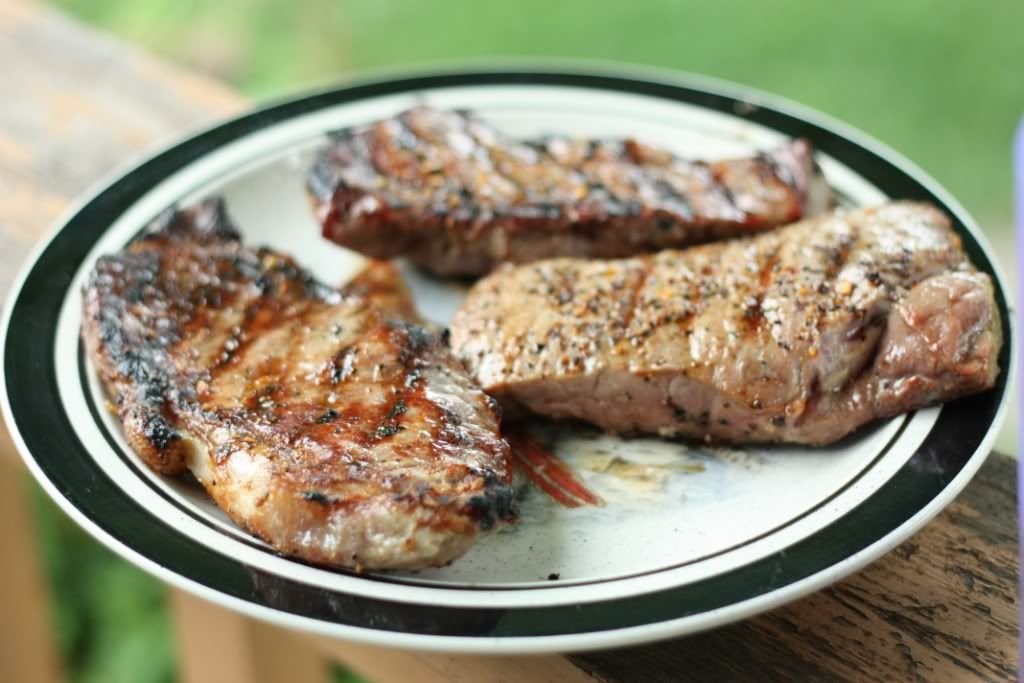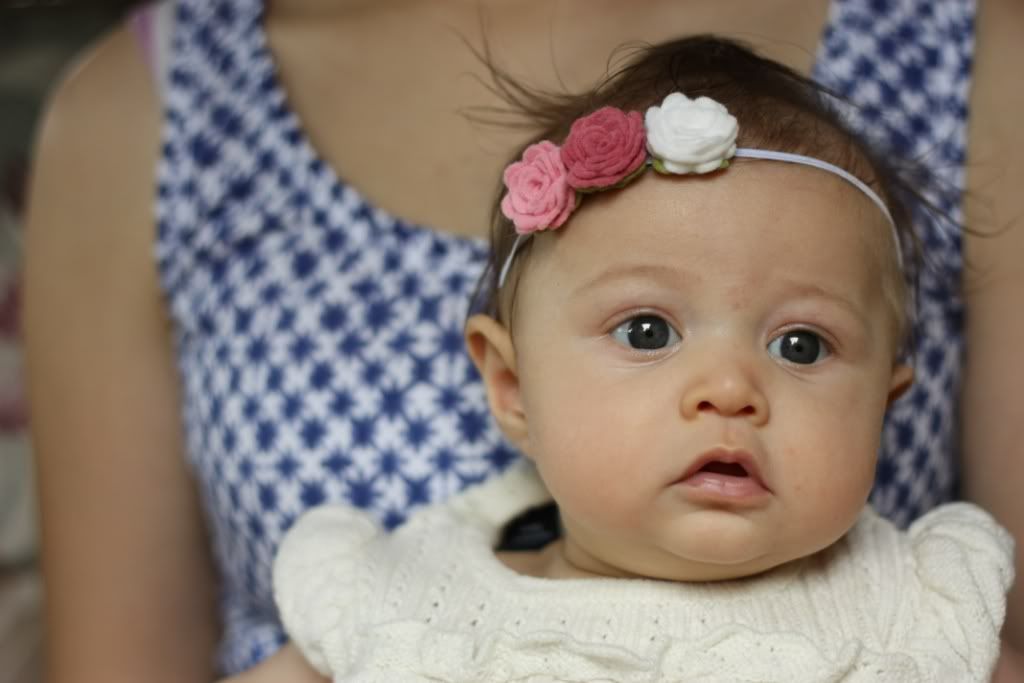 This little gal is actually quite smiley but whenver I whip the camera out she gets very serious looking and just stares straight into the lens. I've caught a few smiles here and there on camera but not many!
Do you think I ate enough last weekend? Yeah...I'm back on Weight Watchers after a 4 week hiatus. I was doing really good from about 5 weeks post partum until when I went back to work. The stress of that sent me into an eating spree that lasted, well...pretty much until Sunday evening. Now, I'm determined to get back on track. I still have quite a few pre-pregnancy jeans that don't fit right yet. Even if the weight is all off, things are still a little different in certain areas and so, we go on Weight Watchers. And working out would help too, now if only I could find the time and motivation for that.
I hope you enjoyed your weekend as well! Happy Father's Day to all the wonderful daddy's out there.