Mother's Day was idyllic. We had a picnic in our backyard with my family. The weather was perfection and we sat on blankets and ate good food and lots of desserts. My little sweetie was super happy all day, mesmerized by the trees and sky.
Here she is saying "momma, please stop with the pictures!".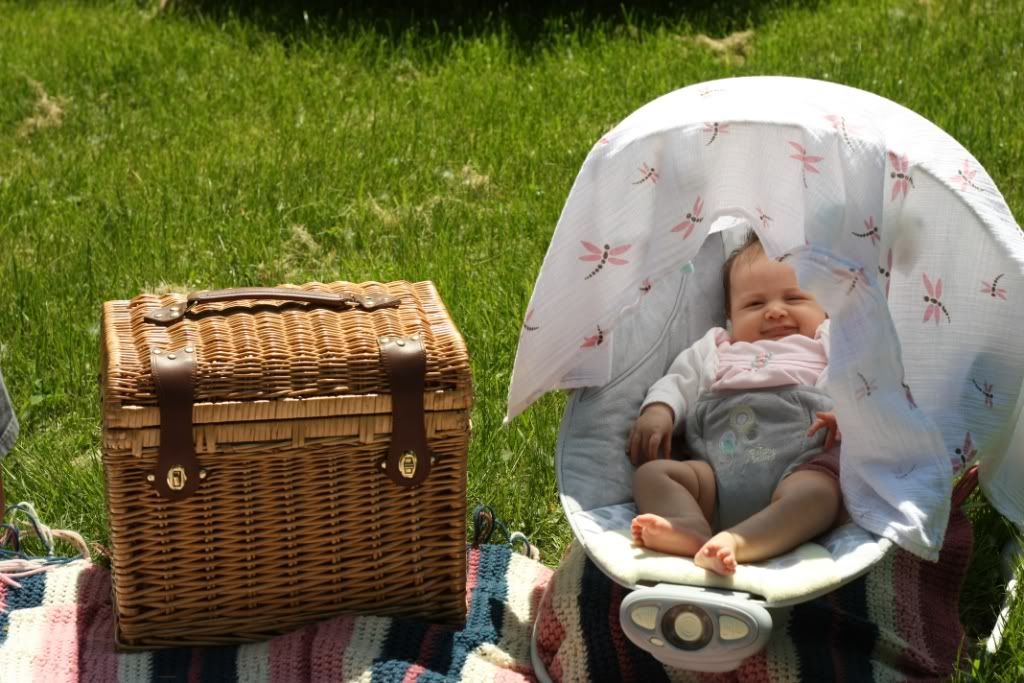 A cute girlie and a picnic basket. I caught a little smile!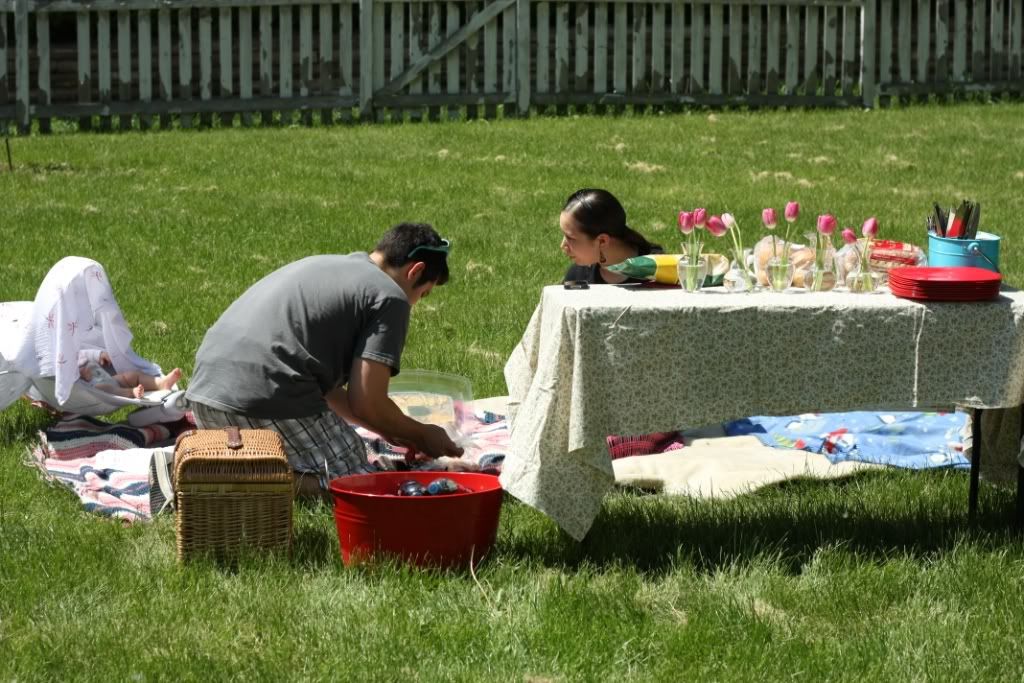 Our picnic set up.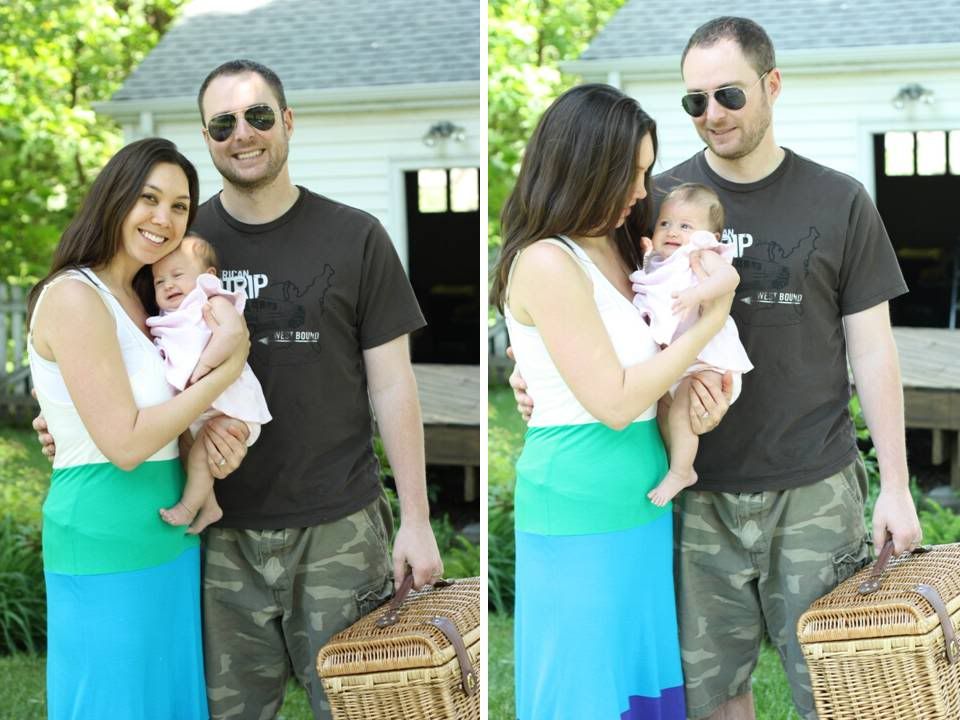 Family photos with a fussy baby. This was the only 30 seconds she was fussy all day. I should have tried again for better photos but totally forgot.
My sis and bro chilling on the blanket with Juliet.
Pretty tulips from Erik and Juliet.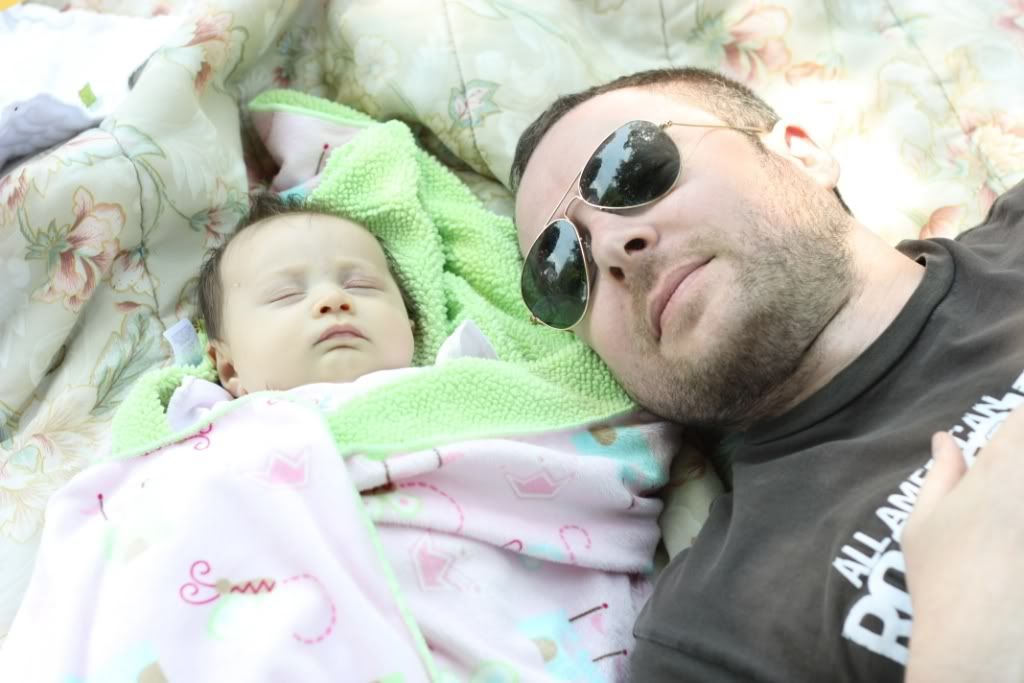 Erik and his girlie napping on the blanket.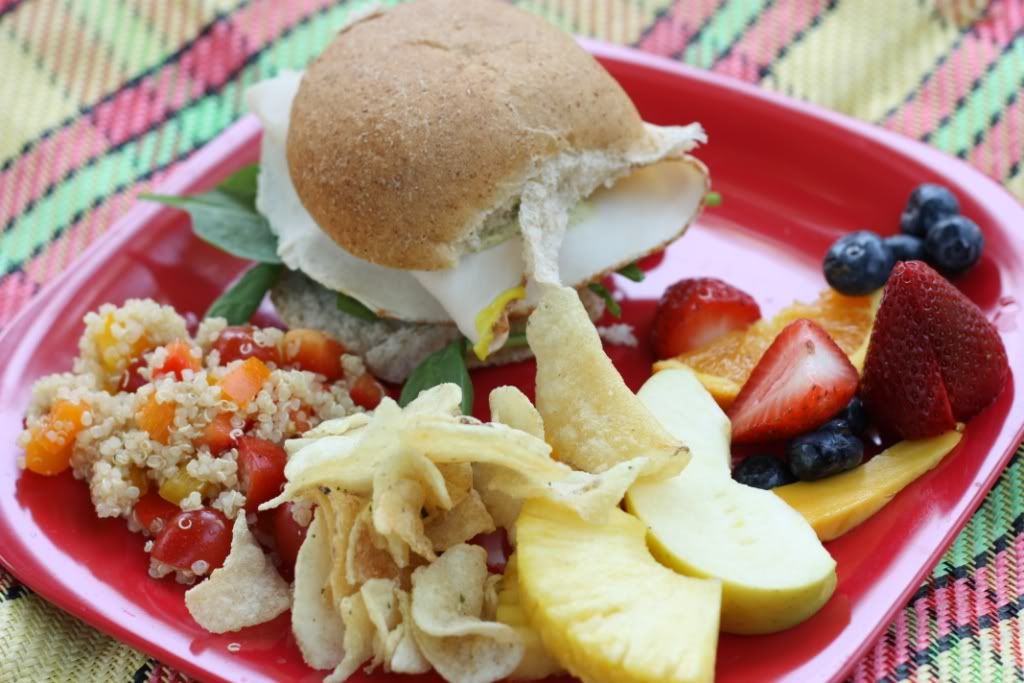 We kept our picnic lunch super easy with sandwiches, quinoa salad, chips and fruit.
I bought a Boston Cream Pie because it's my mom's favorite.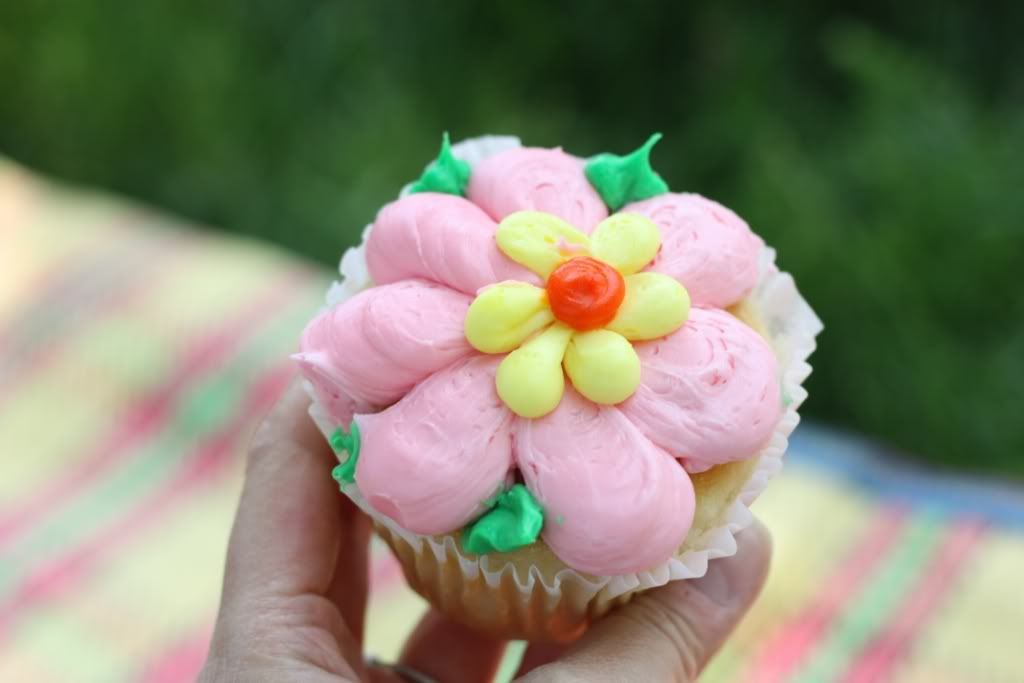 My brother Joel brought cupcakes.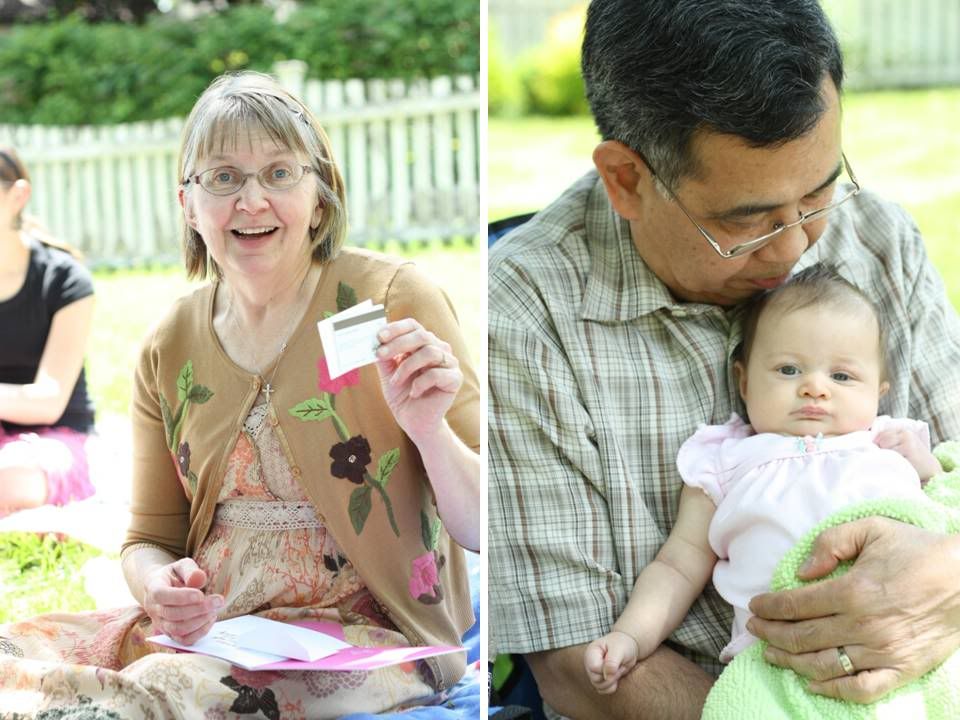 My momma opening her Mother's Day gift and Juliet with her grandpa.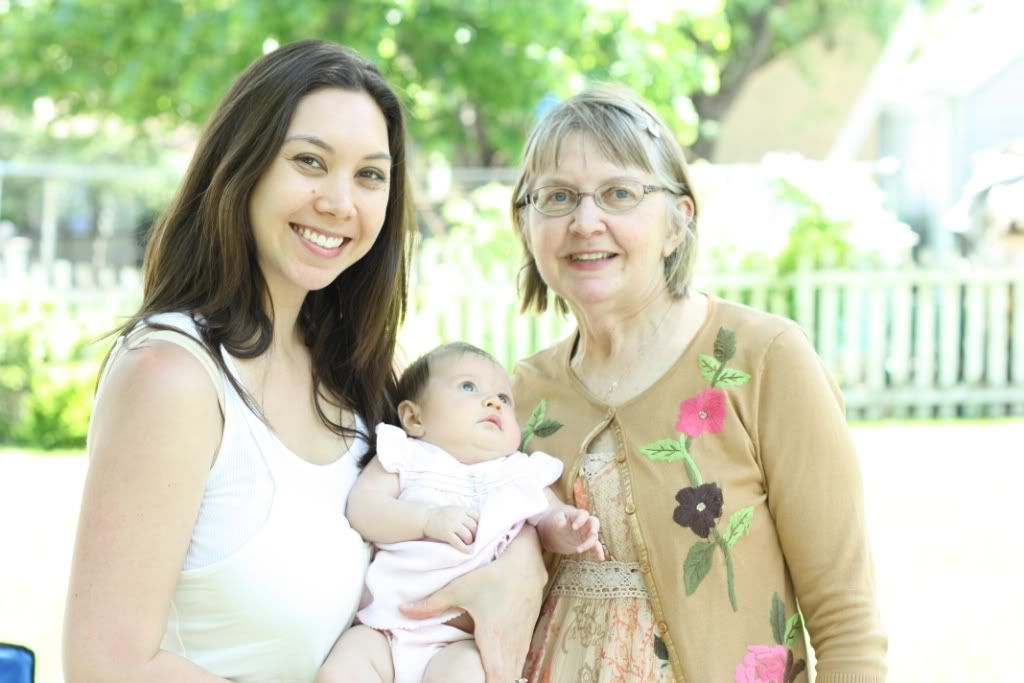 My mom, Juliet and I celebrating Mother's Day together.
I will be slowly coming back to more regular blog posts within the next week or so. My goal will be 2-3 posts a week. I go back to work Monday and the anticipation has been really hard. Juliet will be with her grandma so I know that she'll have constant snuggles and love all day. I'll just miss her so much. But I'm lucky in that I like my job a lot and my my bosses and colleagues have already shown so much support and I haven't even come back yet. My bosses are making sure my workload is manageable and they are throwing me a little welcome breakfast on my first day back. Pretty great, huh?