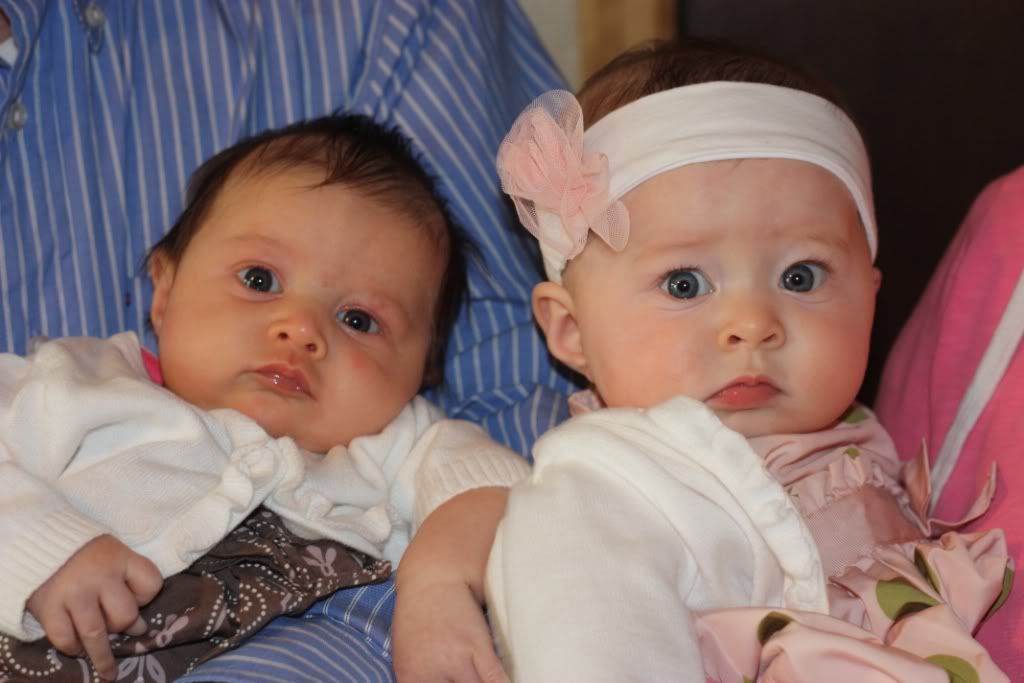 Erik came up with the idea to start having "Soup Sundays" at my parent's house. Growing up, he would spend Sundays with his grandparents and his grandmother would always have a big pot of soup on the stove. I thought it was a really sweet tradition to begin for our family so yesterday was our first soup Sunday. We made a huge kettle-full of Erik's favorite,
knoephla soup
. If you have no idea what that is click
here
and read a post I wrote on knoephla soup last year. Let's just say it's a North Dakota staple. Erik got up early with me and made the homemade dumplings.
Almost the entire family was present for our first soup Sunday, we were missing Drew (my sister's husband) and aunt Chris.
Pictured above is Juliet and her cousin Chloe. Chloe just turned 6 months yesterday so the girls are 4 months apart.
After soup I insisted that we stop at
Yo-Joes
, a frozen yogurt place. We walked to burn off some of the soup (um...maybe we burned off one dumpling...maybe) and besides, even though fro-yo is low-fat or non-fat, I add enough toppings to totally make up for it.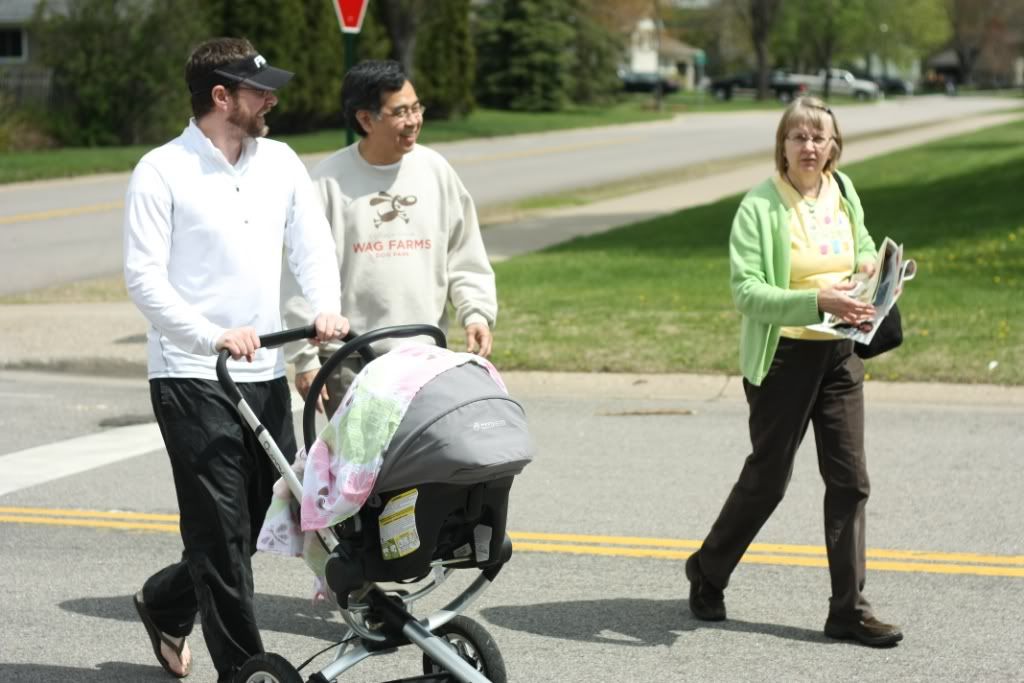 Doesn't Erik look cute pushing the stroller?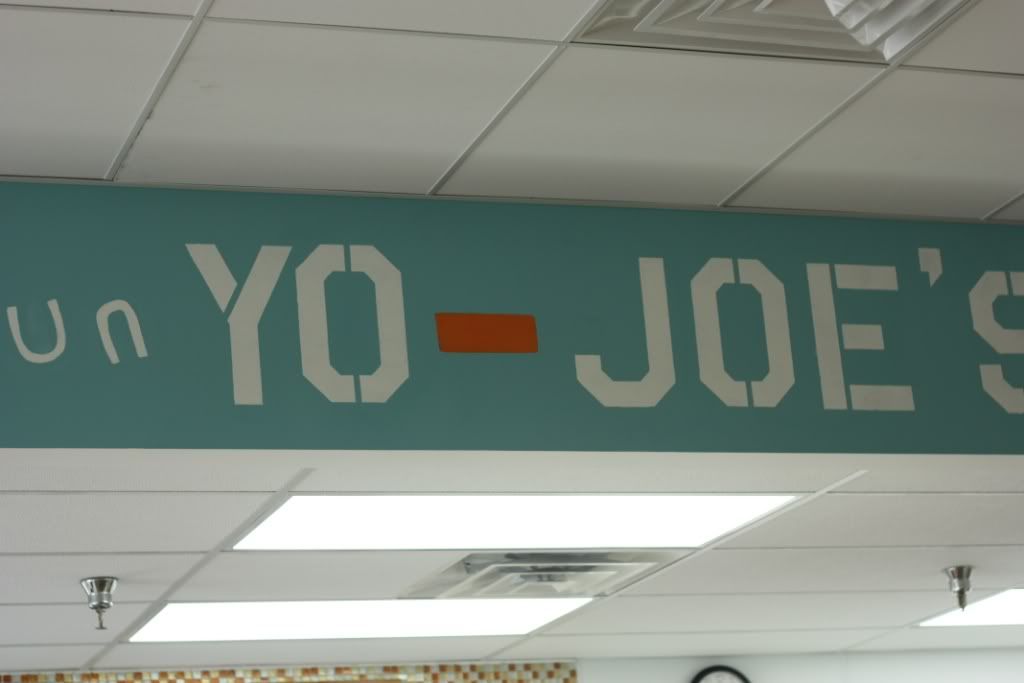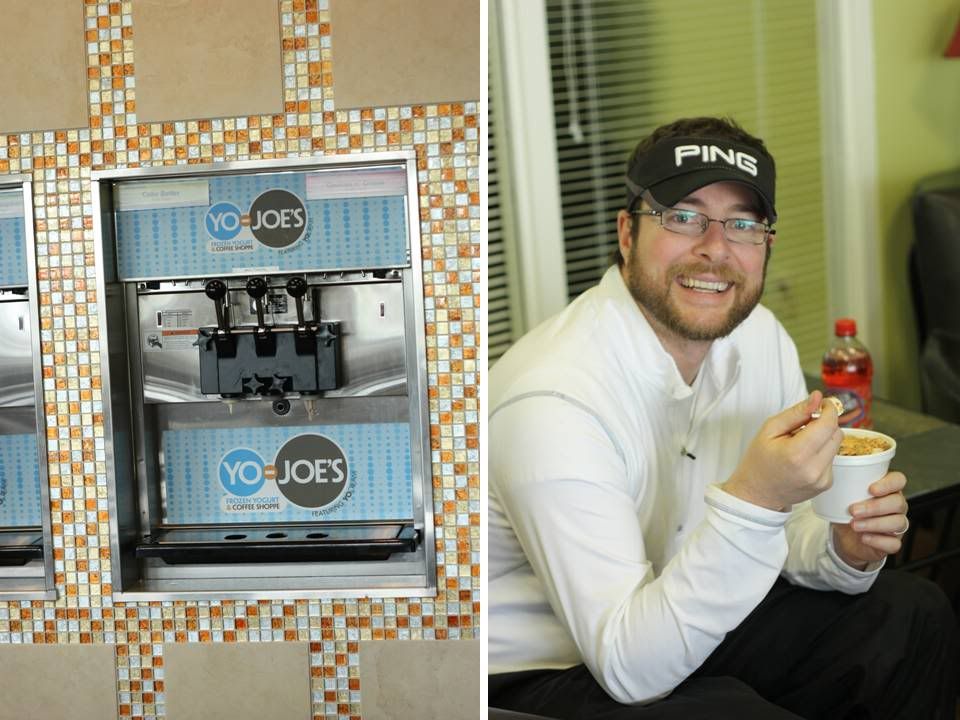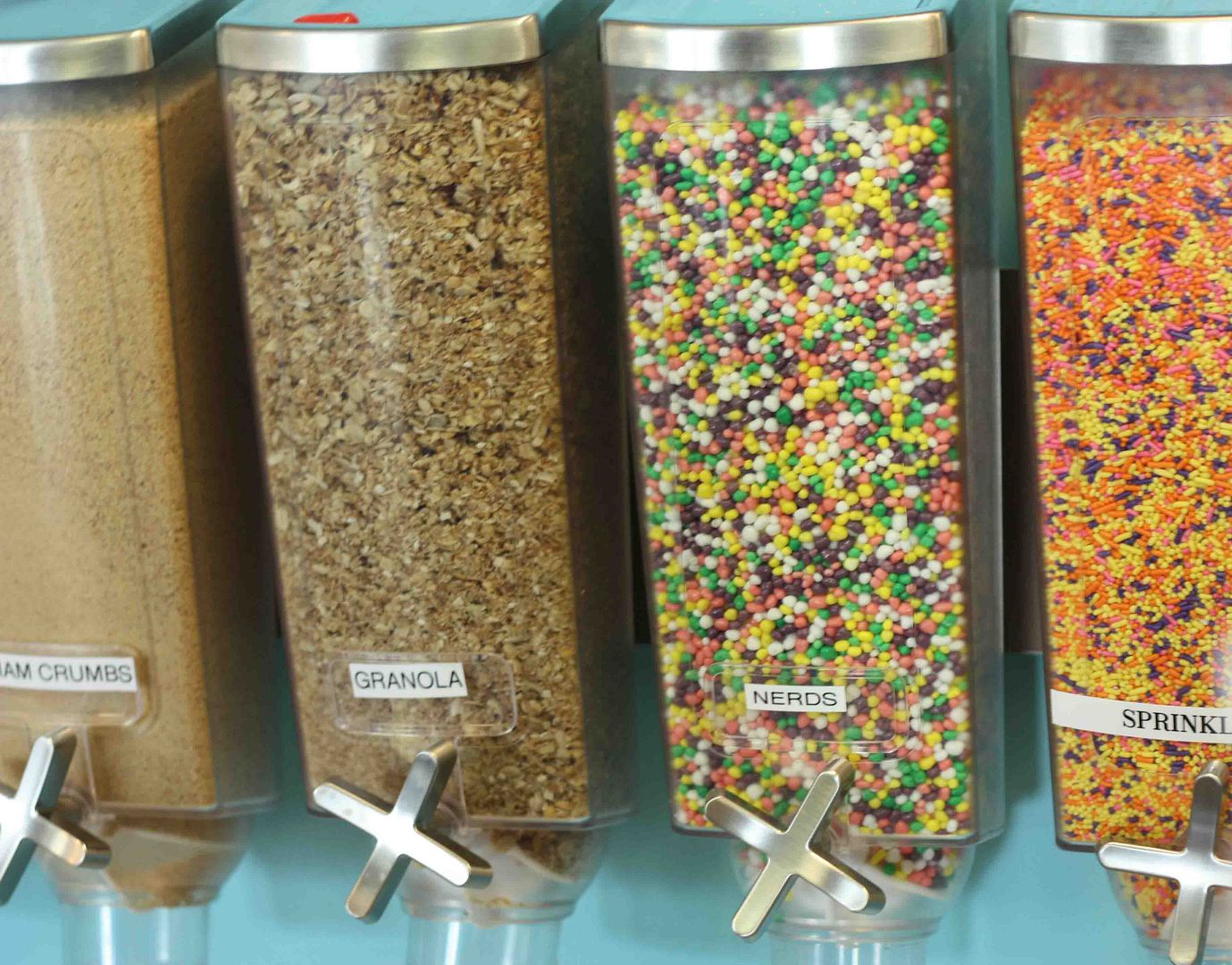 Yummy!
I have exactly 4 more weeks of maternity left. I plan to savor each moment at home with my girl. We don't have many plans this week, I hope it's nice out so we can take lots of walks. It's it's rainy we'll just hang out and cuddle up on the couch. All day. Doesn't that sound awesome?