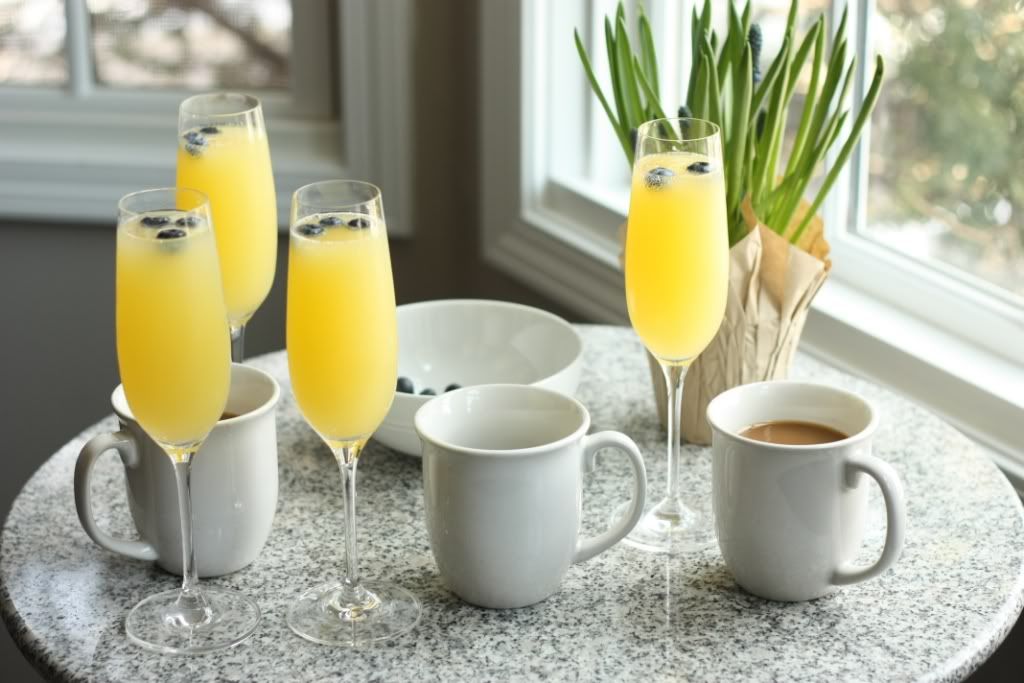 Last weekend was nothing short of amazing. With a baby there is a new kind of amazing.
Amazing because of firsts.
Amazing because of precious time spent with good friends.
Amazing because of an almost 5-hour stint of sleep!
Amazing because I drank a mimosa :)
My weekend:
Good friends Kristin and Tim came over on Saturday with brunch. Kristin made a delicious hashbrown, veggie quiche, bacon and she brought HUGE buttery croissants from a local bakery. I forgot to take photos, unfortunately, but we had a great time visiting with them.
On Sunday Emily, Shannon and Natasha came over with brunch as well. We had mimosas, coffee, quiche, a beautiful fruit salad and the most amazing blueberry coffee cake. I hadn't seen these gals in about a month and a half and it was an awesome time.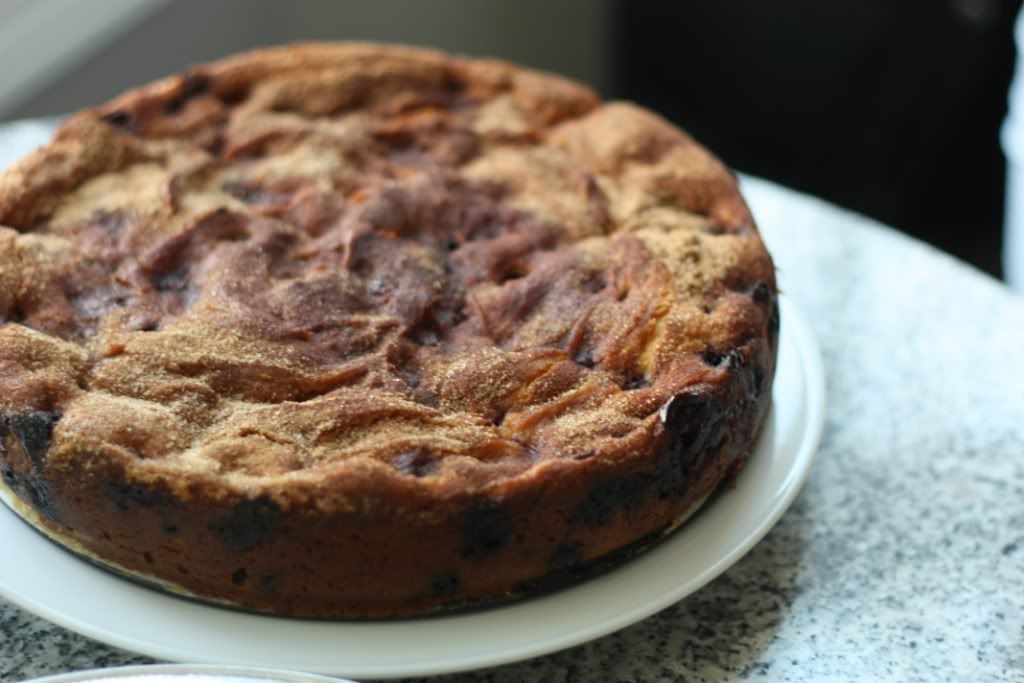 Don't be intimidated by coffee cake, it's really quite simple to make and so, so good (Emily introduced me to this recipe). Check out the recipe
here
.
Lunds carries delicious quiche pre-made. Keeps things easy and quick!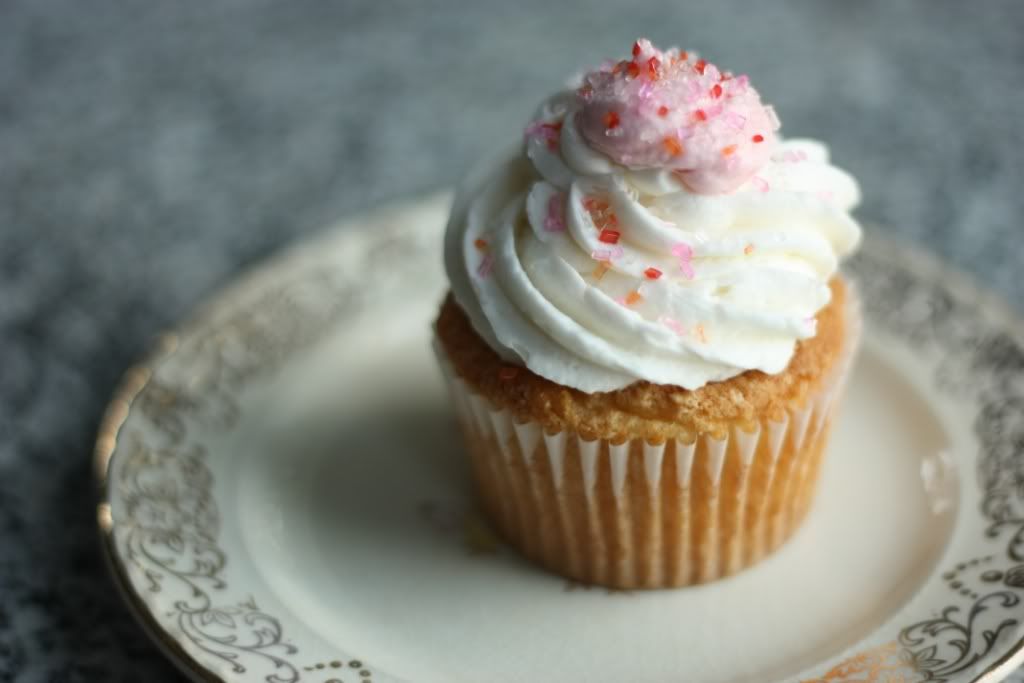 My sister, Kat, came over on Friday afternoon and we checked out local cupcake shop,
Sweet Bebe Cakes
. I bought 6 cupcakes, this one was vanilla with raspberry filling and vanilla buttercream. So moist and tasty. I still have my sweet cravings for sure.
The weather this weekend was insanely gorgeous, the mid 60 degree temps broke records and felt so damn warm. We took Juliet out for her first ever walk. She was very alert/awake the whole time...taking everything in. We purchased that Quinny Buzz stroller used from a coworker and it worked quite well (I was worried I didn't like it because it's heavy and hard to fold down, still is hard to fold, but it rides very smooth). Erik loves it.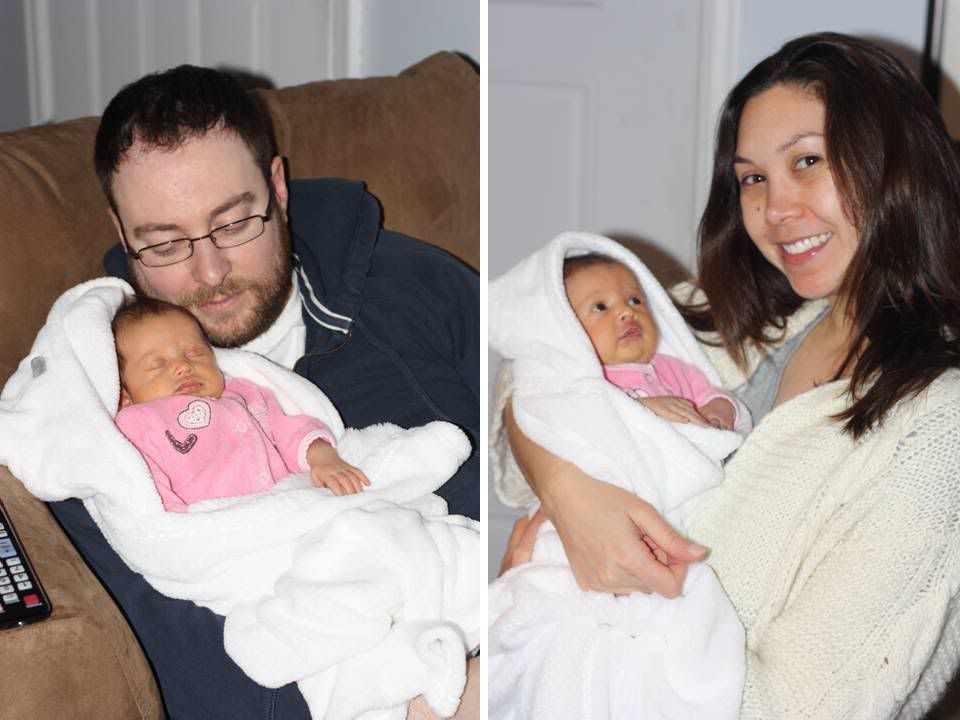 And finally, a photo of Erik and I snuggling our sweet baby. There was a LOT of that going on last weekend. Don't mind me...that's no make-up and super funky hair!
I hope you enjoyed your weekends as much I did!