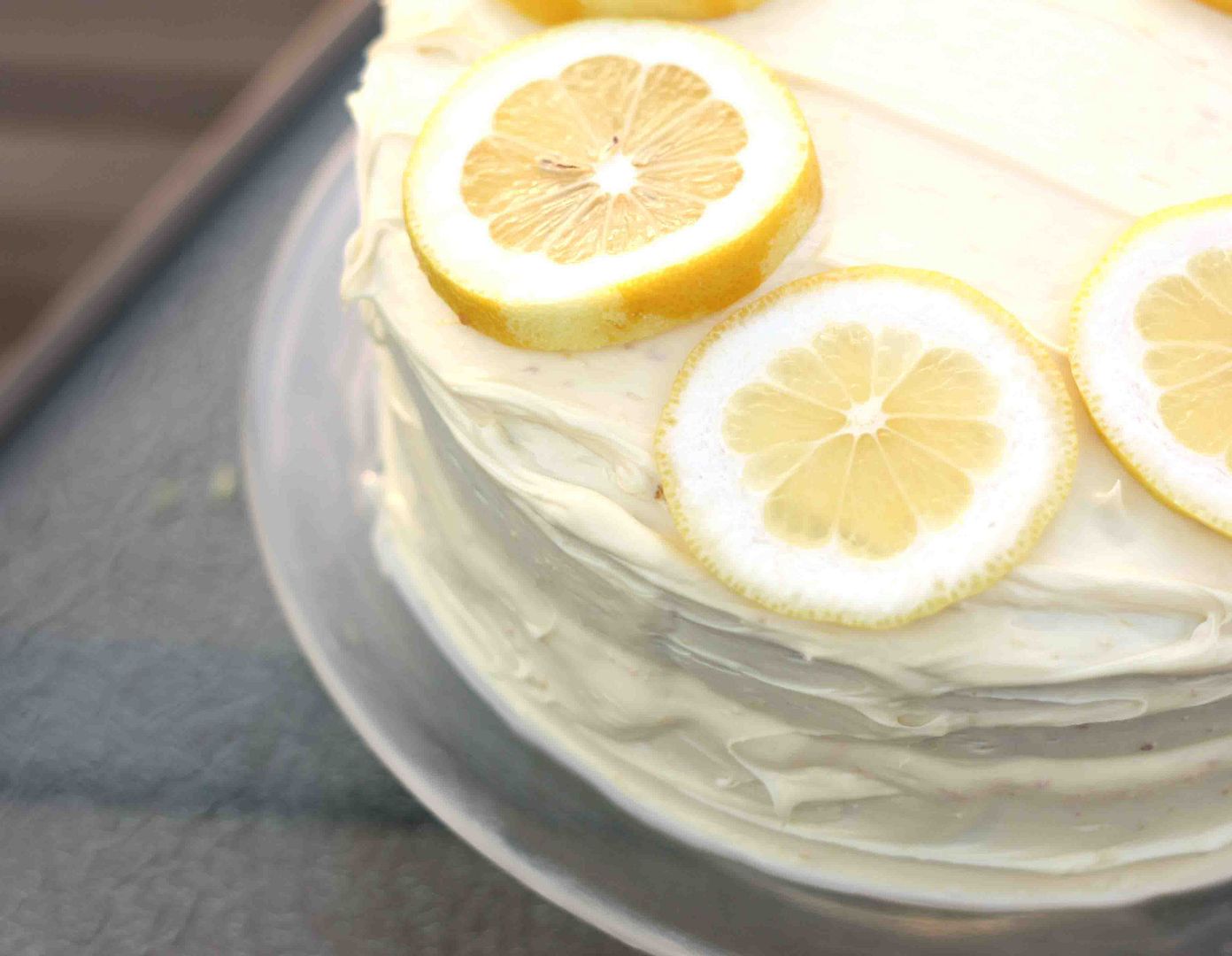 During my pregnancy I craved sweets. Mostly cake, but anything sweet would do. My honey was awesome and learned to bake cakes and even frost/decorate them for me. I was beyond impressed when he baked me a
double layer chocolate cake
(even though it was from a mix) for my birthday and then a
red velvet cake
for Valentines Day (not from a mix!).
Having Juliet has done nothing to relieve my sweet cravings. It's still in full force. And so for our dinner party on Saturday, I thought a lemon cake would be perfect for spring (and perfect for me to have leftovers afterwards!). Yes, I am still on Weight Watchers, but with breastfeeding I get 40 points a day. To those of you familiar with the diet, you know that 40 points for a woman is a TON of points. Which means I can still eat cake. YES. Breastfeeding rocks.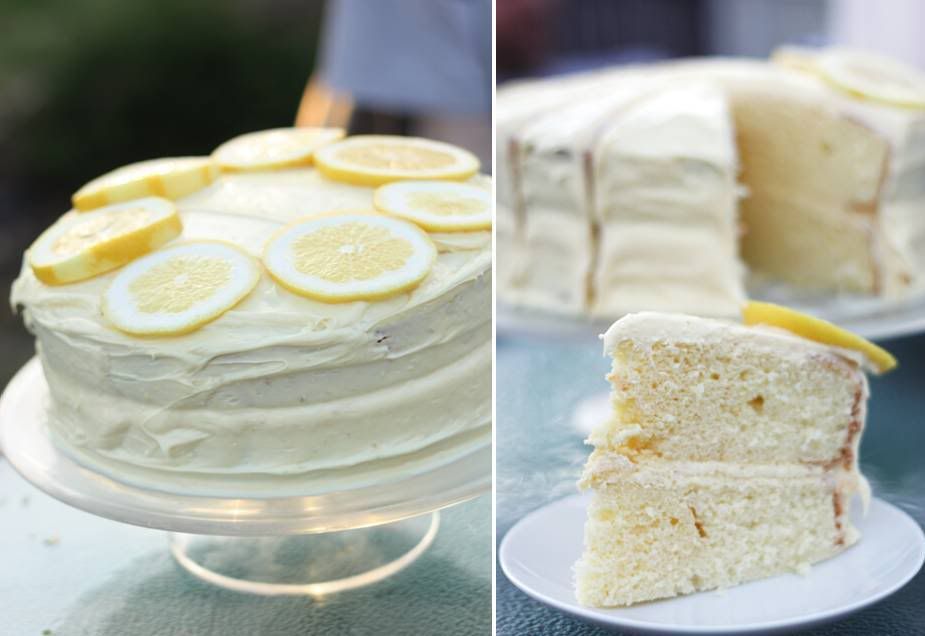 Lemon-orange chiffon cake (recipe via
My Recipes
)
Ingredients
2 1/2 cups
sifted cake flour
1 tablespoon
baking powder
3/4 cup
fresh orange juice
3 tablespoons
orange zest
1/2 teaspoon
cream of tartar
Garnishes: edible flowers, kumquat slices, orange slices or lemon slices (we used lemon)
Preheat oven to 350°. Combine first 4 ingredients in bowl of a heavy-duty electric stand mixer. Make a well in center of flour mixture; add oil, egg yolks, and orange juice. Beat at medium-high speed 3 to 4 minutes or until smooth. Stir in zest.
Beat egg whites and cream of tartar at medium-high speed until stiff peaks form. Gently fold into flour mixture. Spoon batter into 3 greased and floured 9-inch round cake pans.
Bake at 350° for 17 to 20 minutes or until a wooden pick inserted in center comes out clean. Cool in pans on wire racks 10 minutes; remove from pans to wire racks, and cool completely (about 1 hour).
Spread Lemon-Orange Buttercream Frosting between layers and on top and sides of cake.
We followed the recipe for the cake but used store bought creamy vanilla frosting (about 1 and a half containers). We added a couple tablespoons of freshly squeezed lemon juice as well as a few teaspoons of lemon zest to the frosting.
Damn, this cake is good; moist and light and airy and lemony and orangy good. I was very happy with how it turned out. Erik did a great job frosting the cake and I think the lemon slices added a nice touch.
This cake isn't that tough to make. I prepared it in less than an hour the morning of the party. And it really is perfect for spring. I hope to continue having some time for baking. I think it will have to take place mostly on the weekends when Erik is home to watch Juliet for an hour or so while I'm in the kitchen. When she's old enough she'll bake with me, I can't wait.