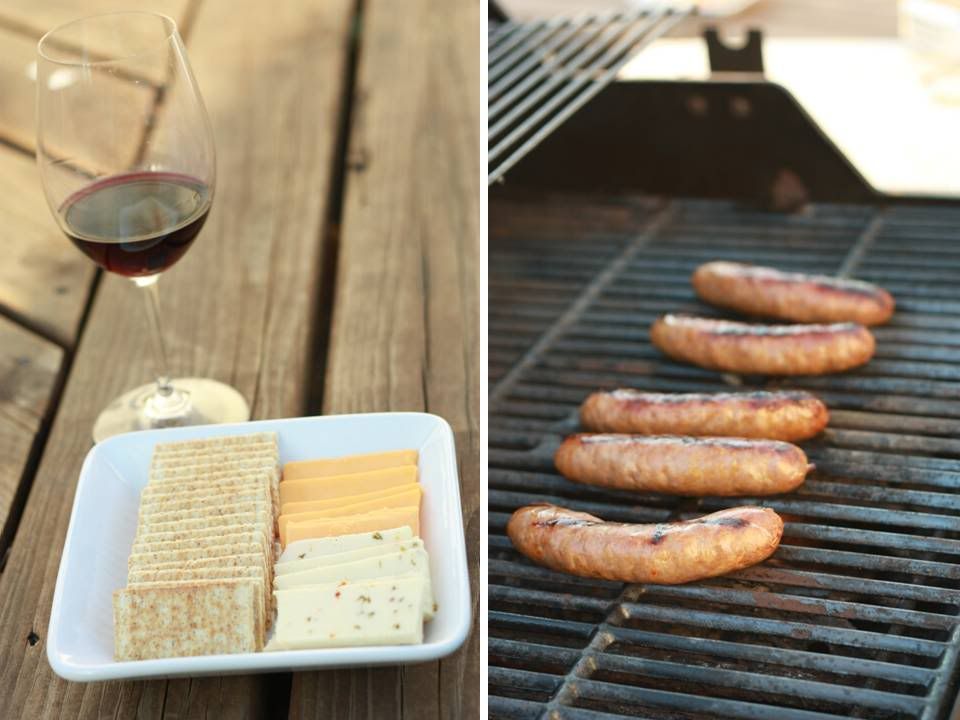 Yesterday the weather was in the 70's in Minnesota. It was glorious. I went for a walk in the Moby during the day with Juliet and then Erik and I grilled out, just the three of us. It was one of the best evenings I've had in a while.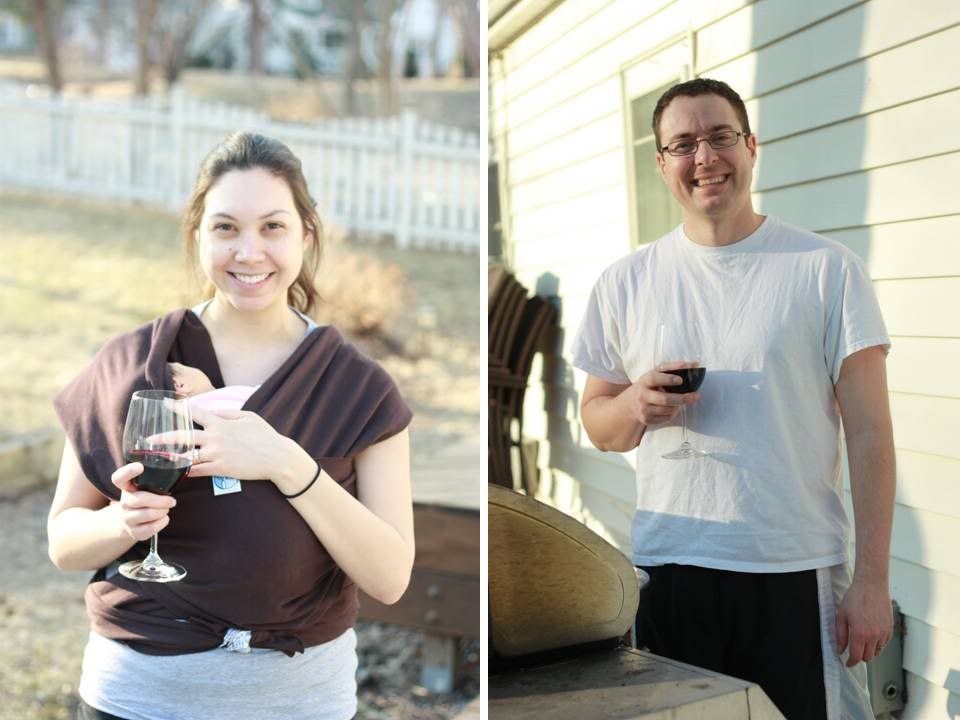 I drank a glass of cab while Erik grilled.
Kody kitty sunned himself on the porch while we ate.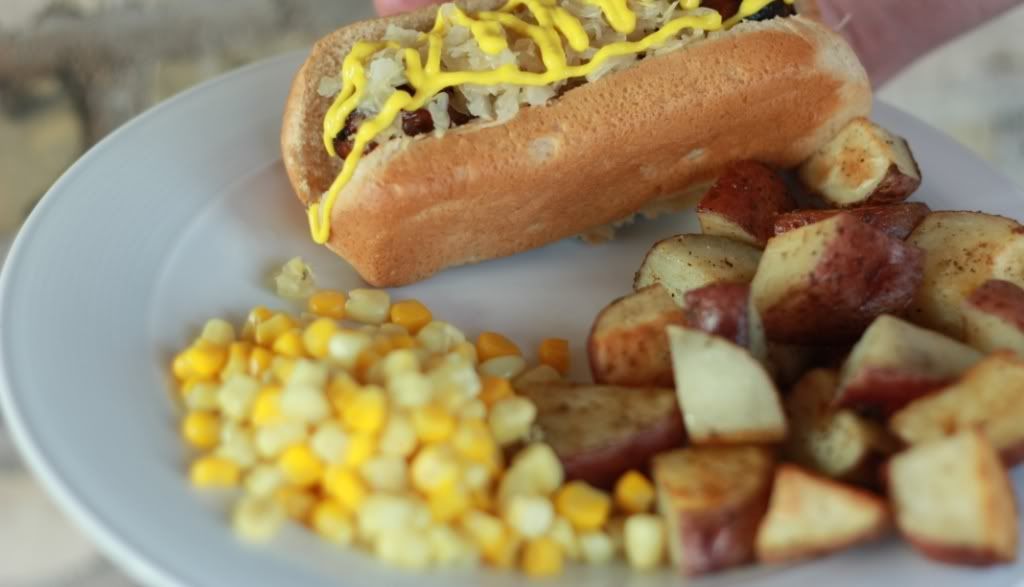 We kept the meal very simple and had brats with sauerkraut, roasted red potatoes and corn. Juliet had milk :)
Love Minnesota spring, I feel so lucky to be on maternity leave right now!!!