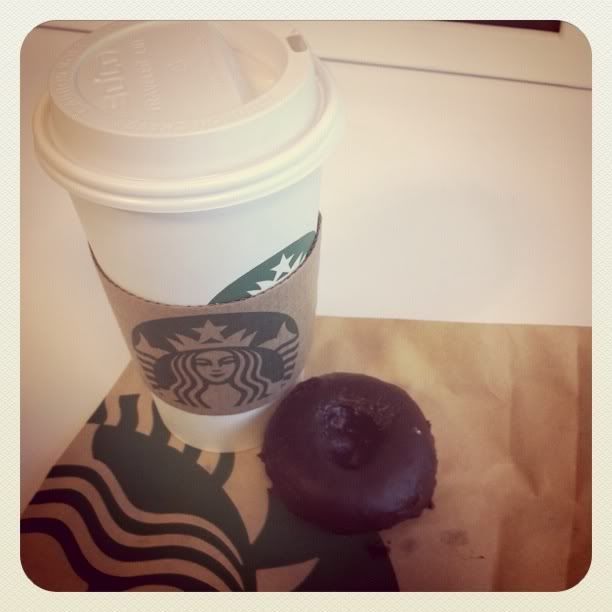 Today is my birthday (32!). It's only 8:30am and I've already been bombarded with phone calls and texts from friends (not to mention a Facebook explosion of happy birthdays). I got a white chocolate mocha and small chocolate donut from Starbucks (I say "small" so you don't judge me later for how many sweets I intend on eating today!) for breakfast. My favorite coworkers/friends are throwing me a baby shower this afternoon. And then my honey is making me dinner and a chocolate cake for dessert (after much debate he ended up going with a mix).
All in all, a VERY good day.
PS. That donut was way too small. I could've eaten 10 more.