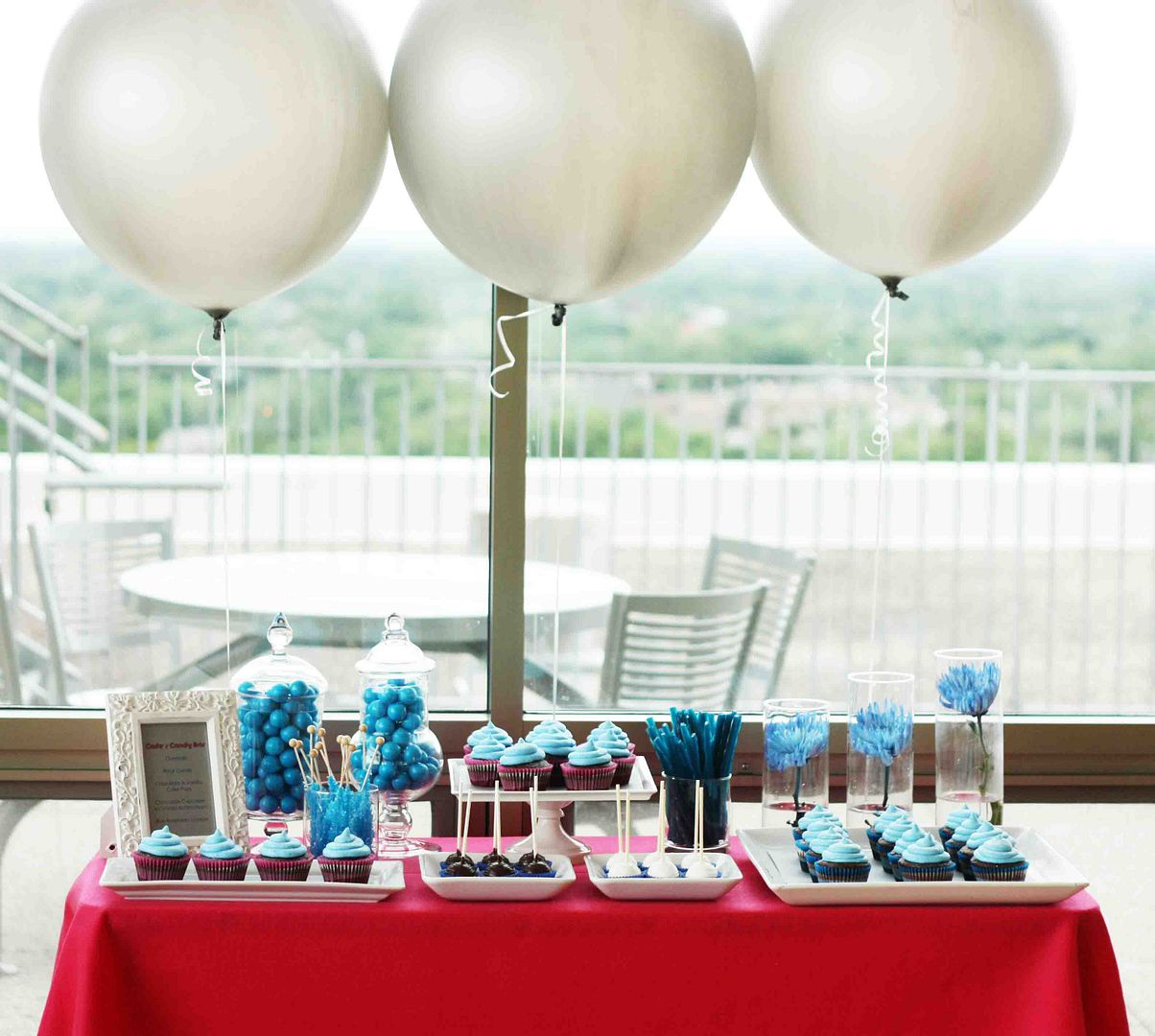 I have a fabulous friend, Cade, we met at work recently and he is the birthday boy behind this fabulous fete. Cade is a new fave friend of mine, he's got a ton of positive energy and is a very happy guy. You know how nice it is to be around someone who is happy almost all the time? It's infectious. Basically, he's awesome.
And so was this party.
Cade LOVES Wendy Williams and wanted to throw a big birthday bash inspired by her. No, it wasn't the big 30 or a significant year...he wanted to throw a party to celebrate life in general, and how great his has been in the past year. New job and a great boyfriend and tons of good friends. Why shouldn't birthdays be celebrated?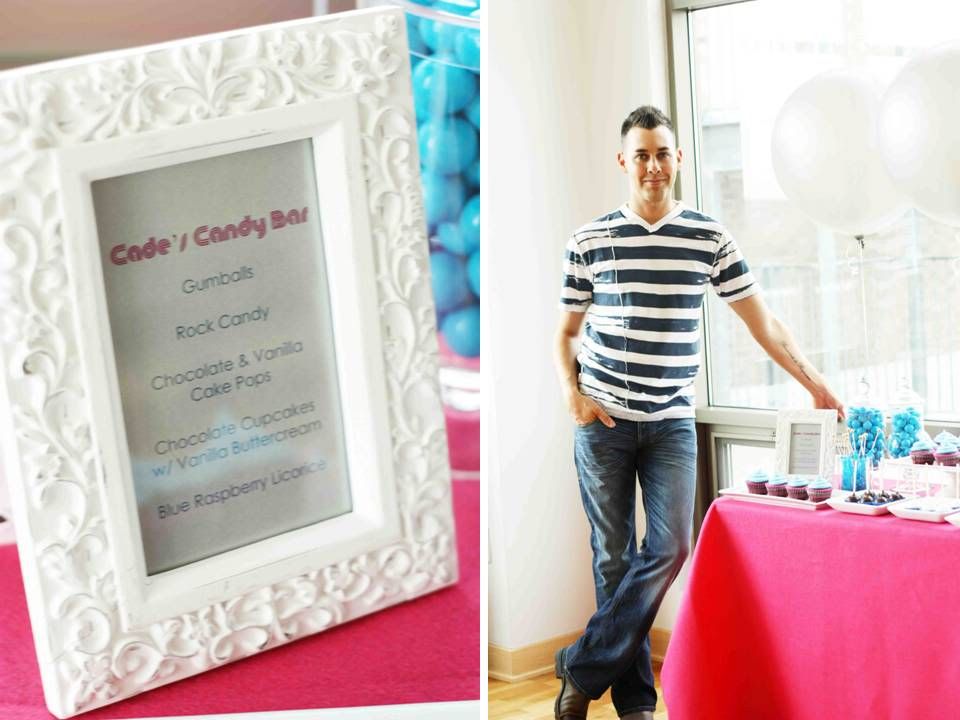 I helped Cade design the dessert table, that's him on the right. Cute, huh? Details on the table below.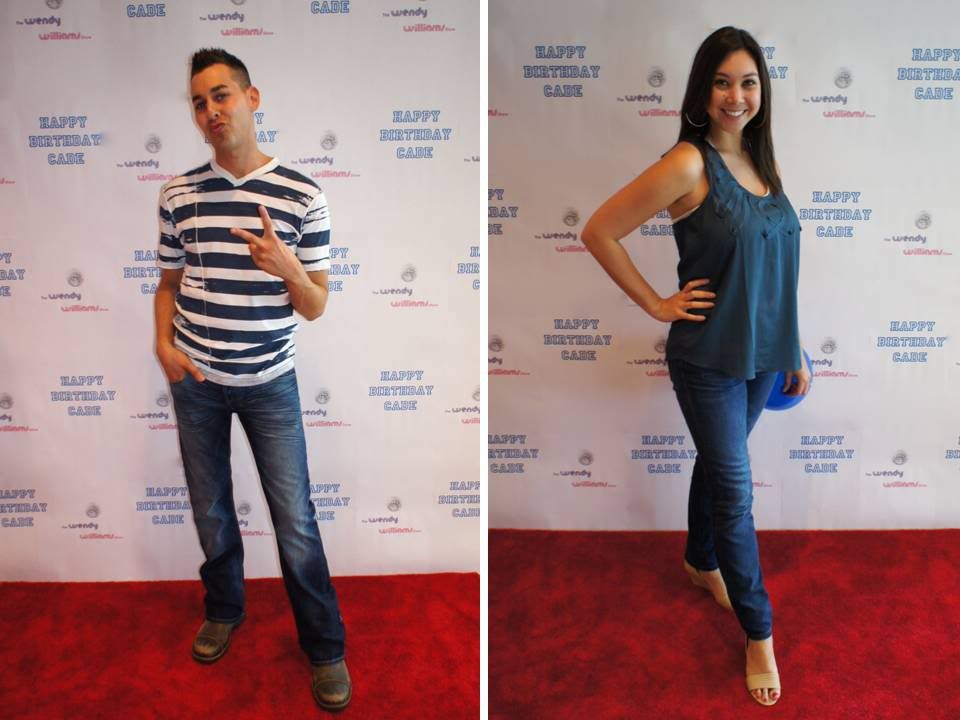 The party had a red carpet at the entrance. This was my best celebrity-esque pose. Well, I tried anyway.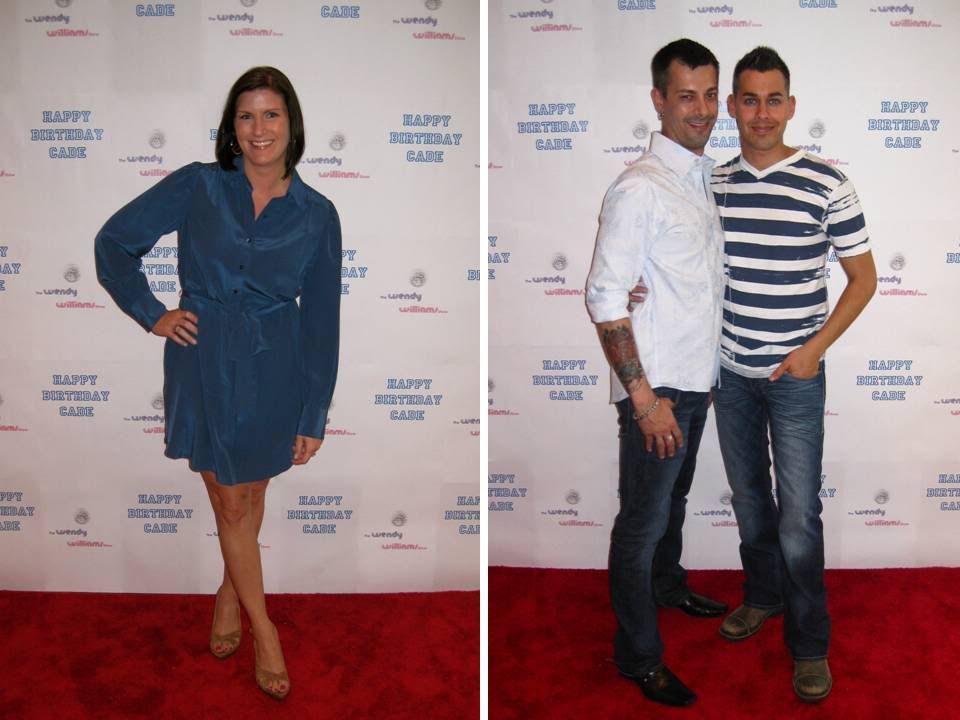 This is my friend Maija, who apparently has practiced the celebrity posed enough times to nail it here. To the right is Cade's awesome boyfriend, James.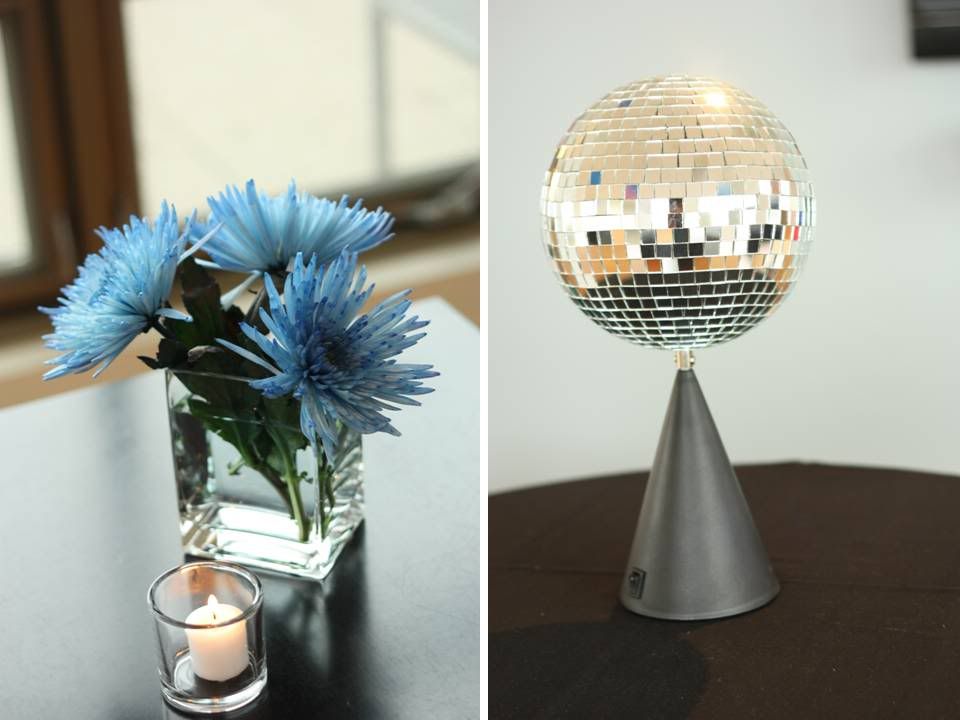 The party took place in a beautiful loft-space in Minneapolis. The decor was fab and included blue spider mums and disco balls.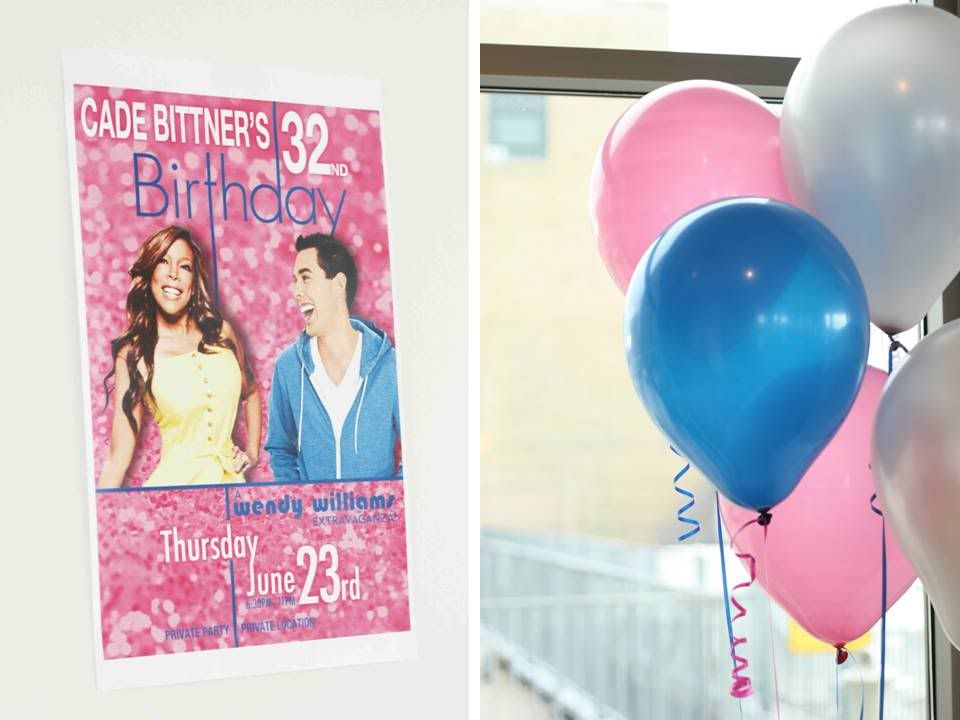 Cade had posters made with Wendy and there were balloons everywhere.
Cade's boyfriend is a restauranteur in Minneapolis and knows how to put together a gorgeous spread of food. He played a huge role in planning this party and helped out all day with the decor, food and alcohol. Like I said, pretty awesome boyfriend, huh?
Oh and check out the signature drink, the "How you doing'" aka appletini. I had a couple of these. Yummy.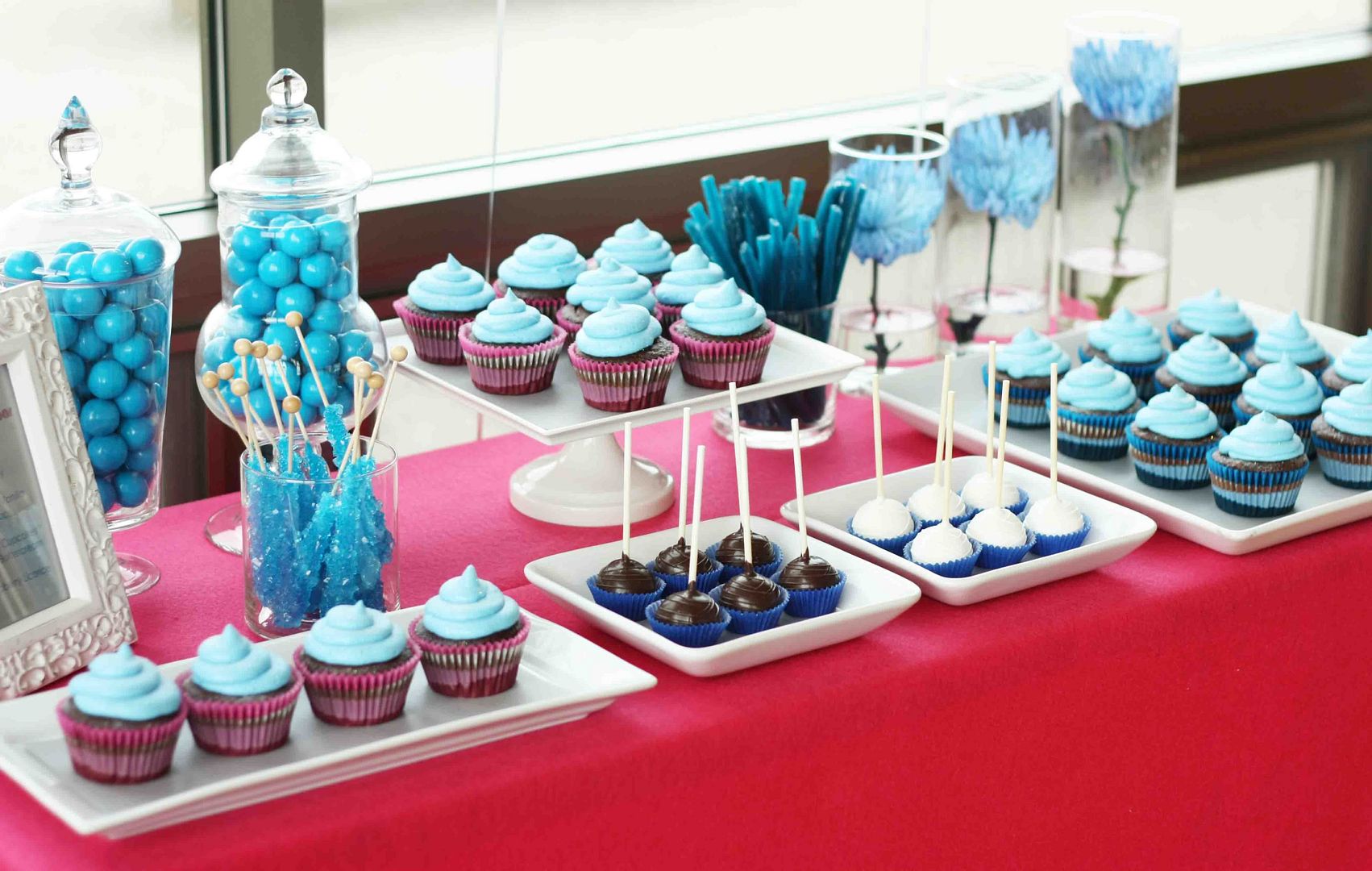 Cade and I designed a dessert table with a hot pink, blue and gray color scheme and a bit of sparkle. Cade owns a cupcake business,
Cakes by Cade
(check it out) and he made all these delicious cupcakes himself. His buttercream is to die for. And no he won't give me the recipe, I've asked.
You can also
"like" Cakes by Cade on Facebook
.
No dessert table is complete without cakeball pops.
I'm so glad to post an adult party on the blog today...don't get me wrong, I adore the sweet children's parties I feature....but us adults need to have a little fun, too! And this type of party was exactly that. Lots of fun. I loved the focus on key details without going overboard, great food, flowing booze and even a bit of late night dancing.