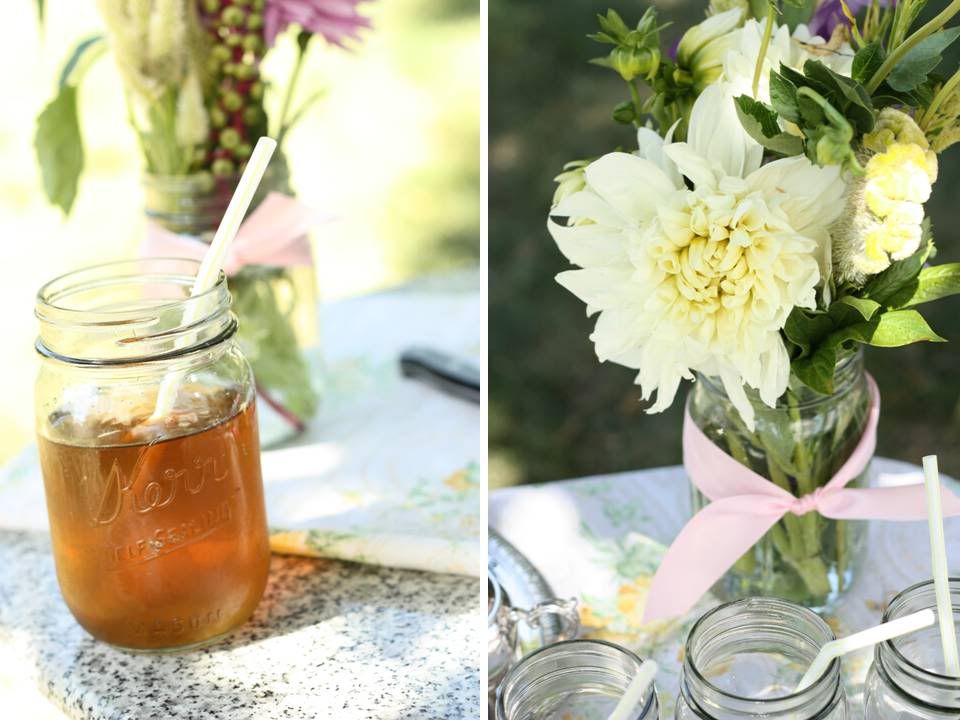 Huge thanks to my aunt Chris and sister Katie for all the help in hosting the tea party baby shower for my sister-in-law Nikki. She is having a baby girl in November and is just about the cutest pregnant gal you've ever seen. My mom, aunt, sister and I planned the shower and wanted to keep it small and intimate. Nikki loves tea so we decided on a simple tea party theme with lots of flowers, vintage tea cups, pretty fabrics and lots of great food.
Unfortunately, my mom wasn't feeling well the day of the shower and couldn't make it. We were bummed and missed her so much but just wanted her to rest so she feels better.
Are you ready for tons of photos? Here goes...
I re-used a floral fabric bunting I made a couple years ago and hung it from the tent.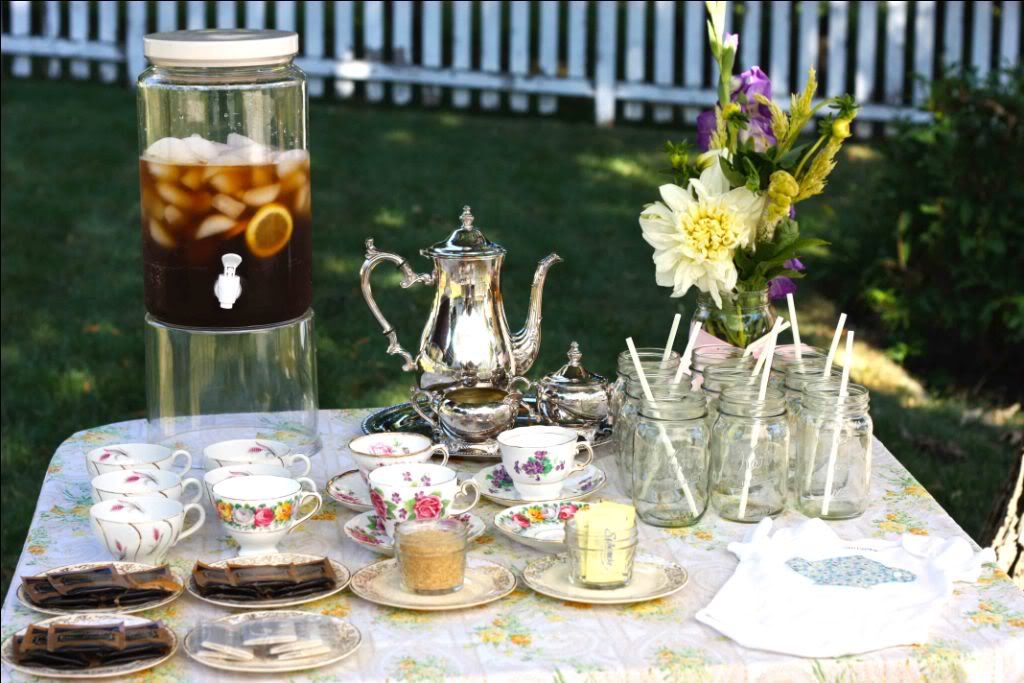 We had a drink table with iced tea and four different kinds of hot tea. We served the iced tea in mason jars.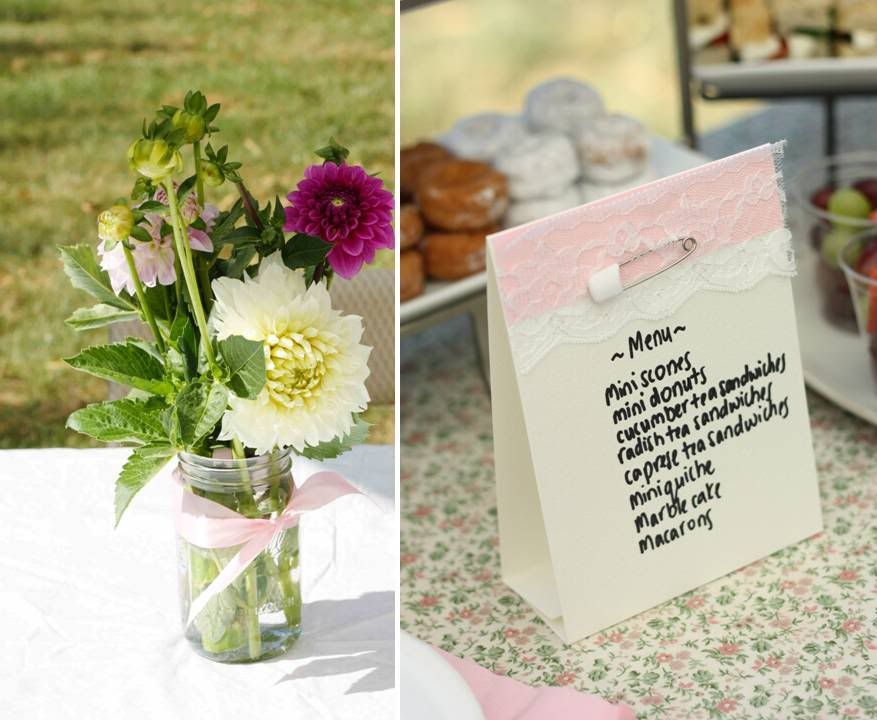 We purchased flowers from the farmers market and put them in mason jars tied with ribbon. I created a menu card using ribbon, lace and a diaper pin.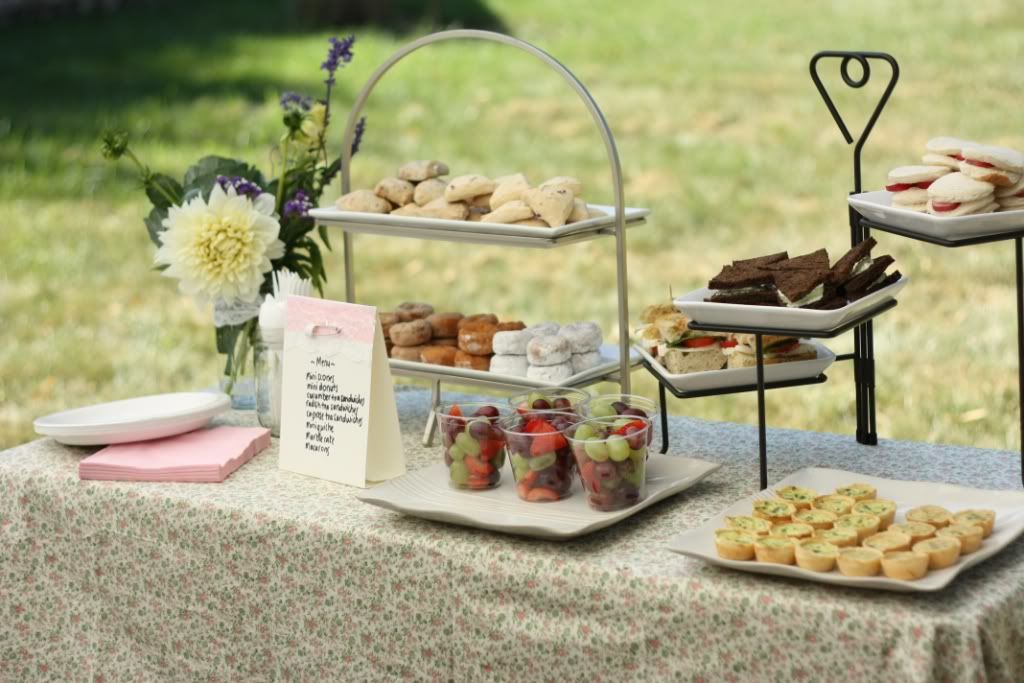 We set up a light lunch with tea sandwiches, fruit, scones, mini quiche and donuts.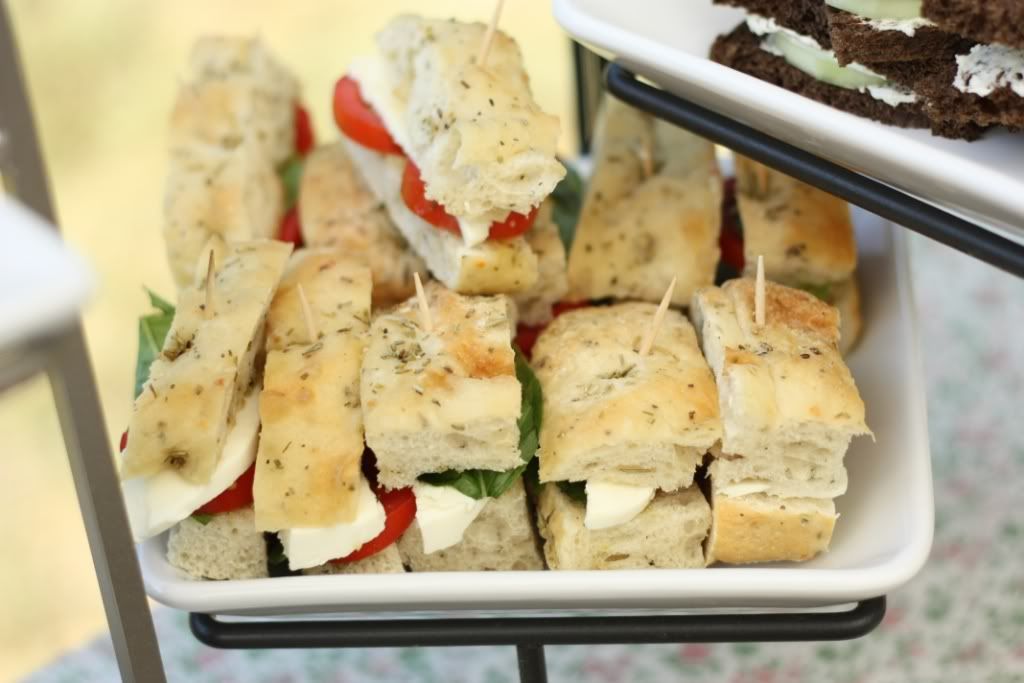 We had caprese tea sandwiches which are not traditional tea sandwiches, but were awesome. Very easy to make; two slices of roma tomato, a thing slice of fresh mozzarella, a couple basil leaves, balsamic vinegar, olive oil and foccacia bread.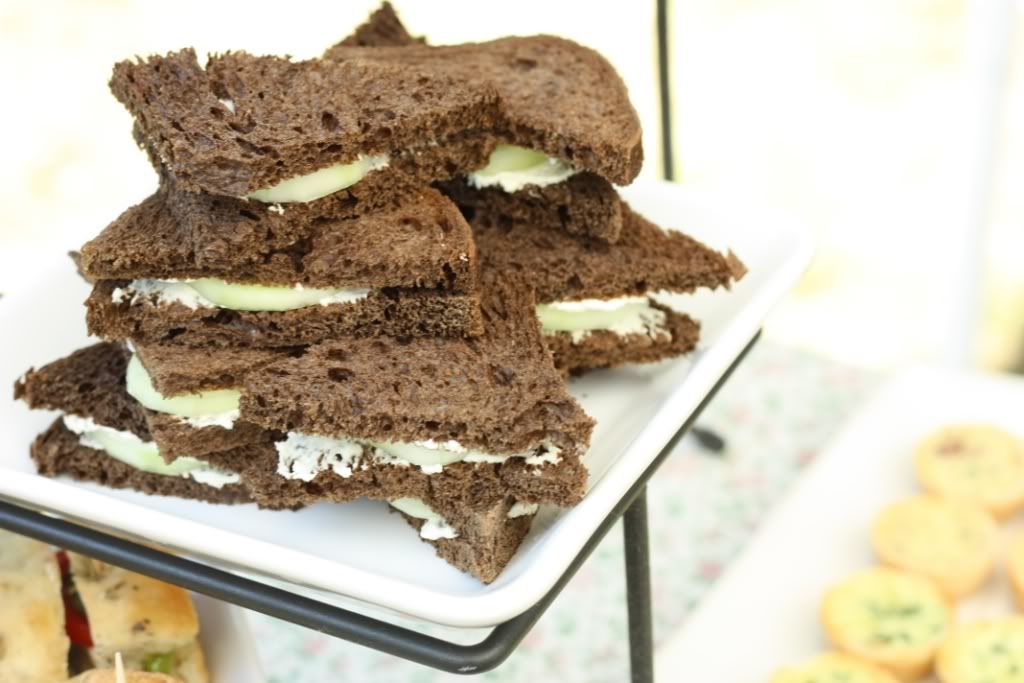 We had cucumber tea sandwiches on pumpernickle bread with boursin.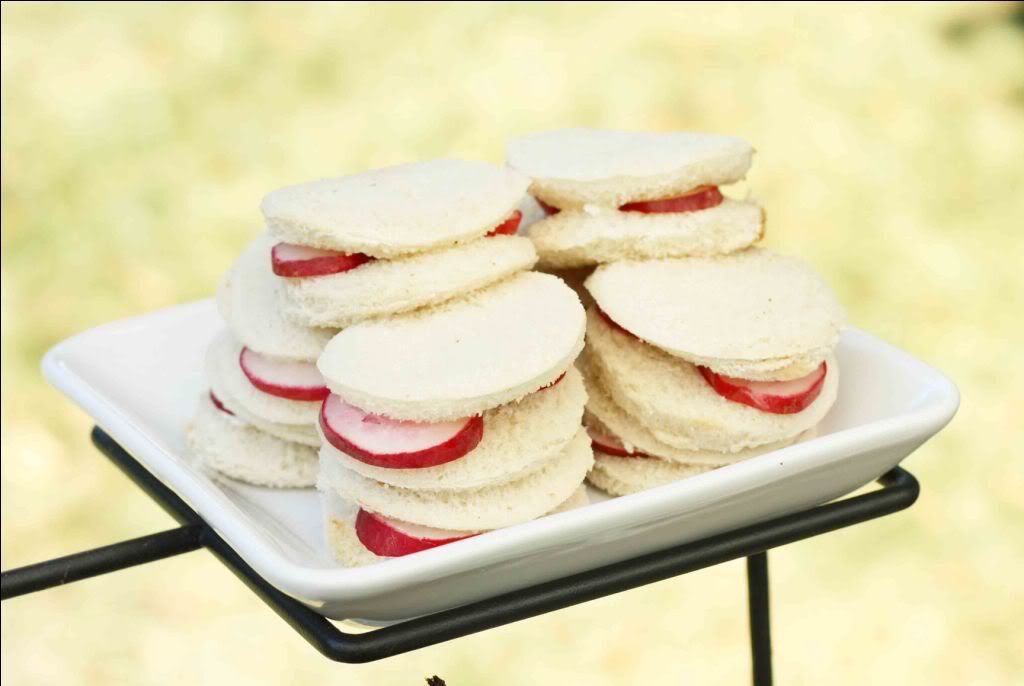 The third tea sandwich was made with radishes, white bread and cream cheese. I could eat a hundred of these.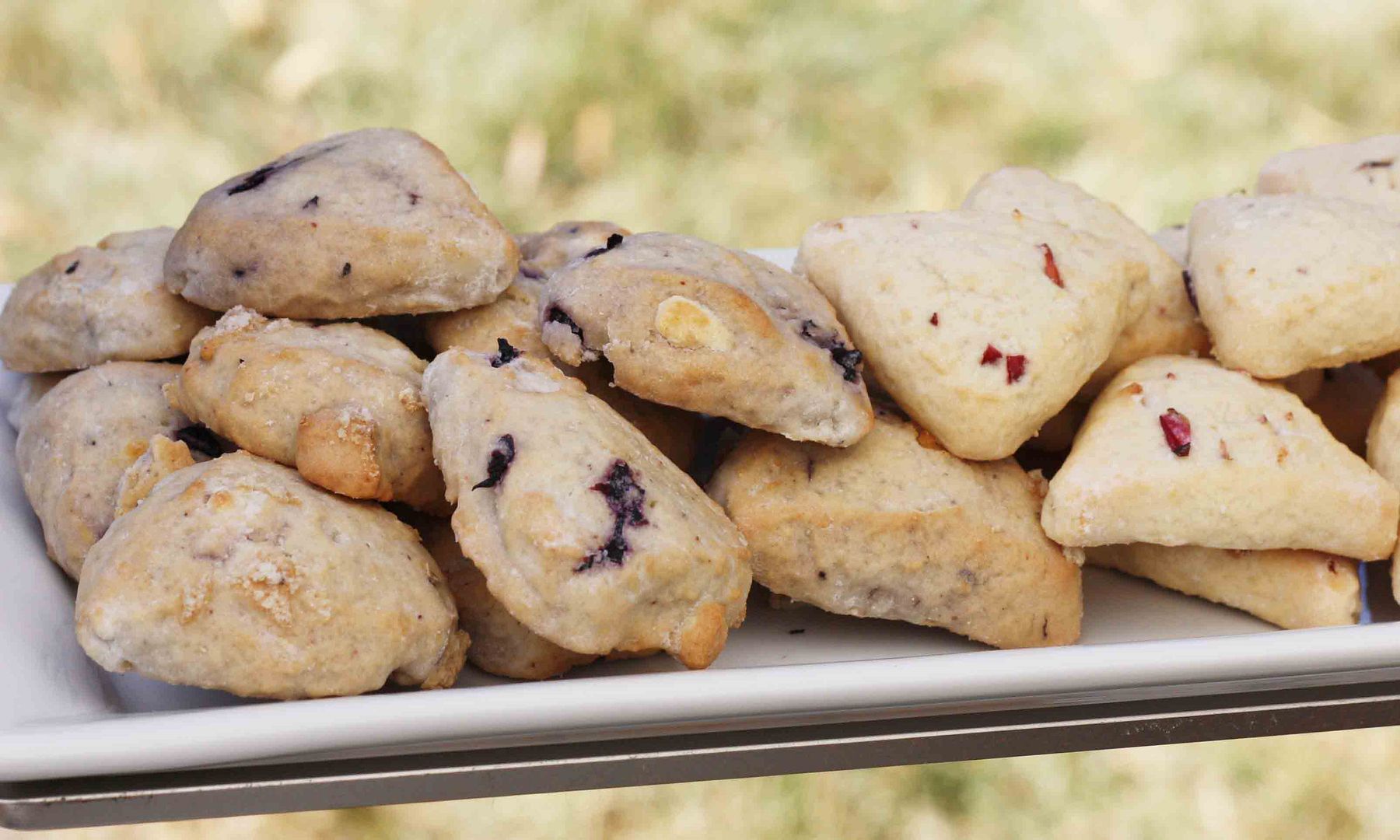 We had two different kinds of mini scones; blueberry and raspberry with white chocolate.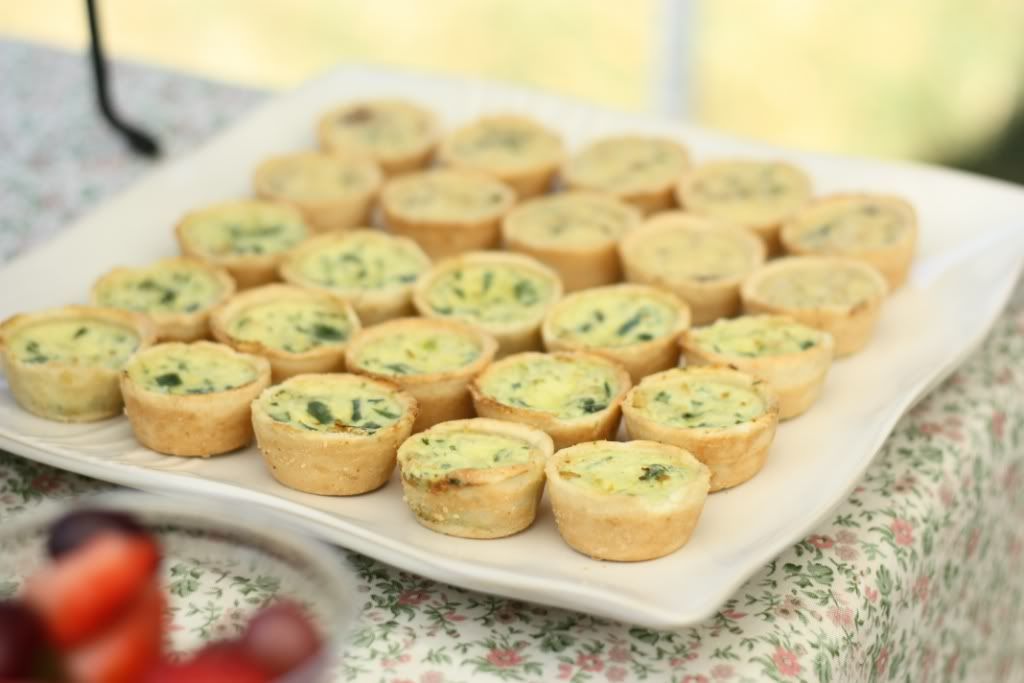 Mini quiche! Super cute and yummy.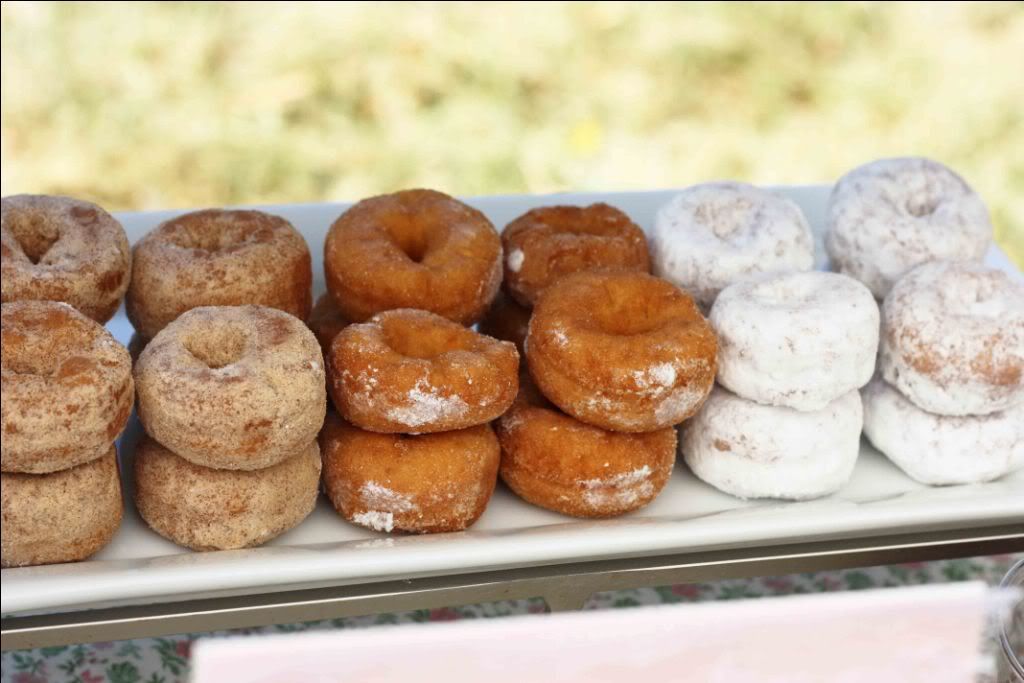 Mini donuts for those of us with a sweet tooth.
Farmers market flowers in small mason jars. The cute tea kettle onesie was purchased on Etsy.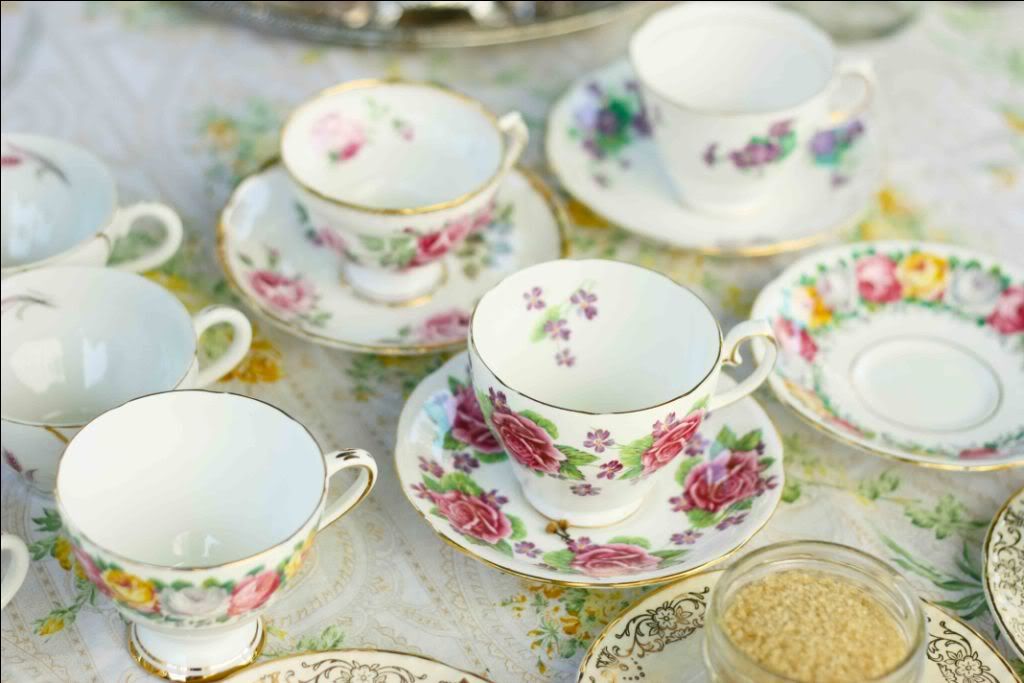 These pretty tea cups are antique I borrowed from my friend Melanie. They are so pretty.
We had a marble cake to add to the sweets.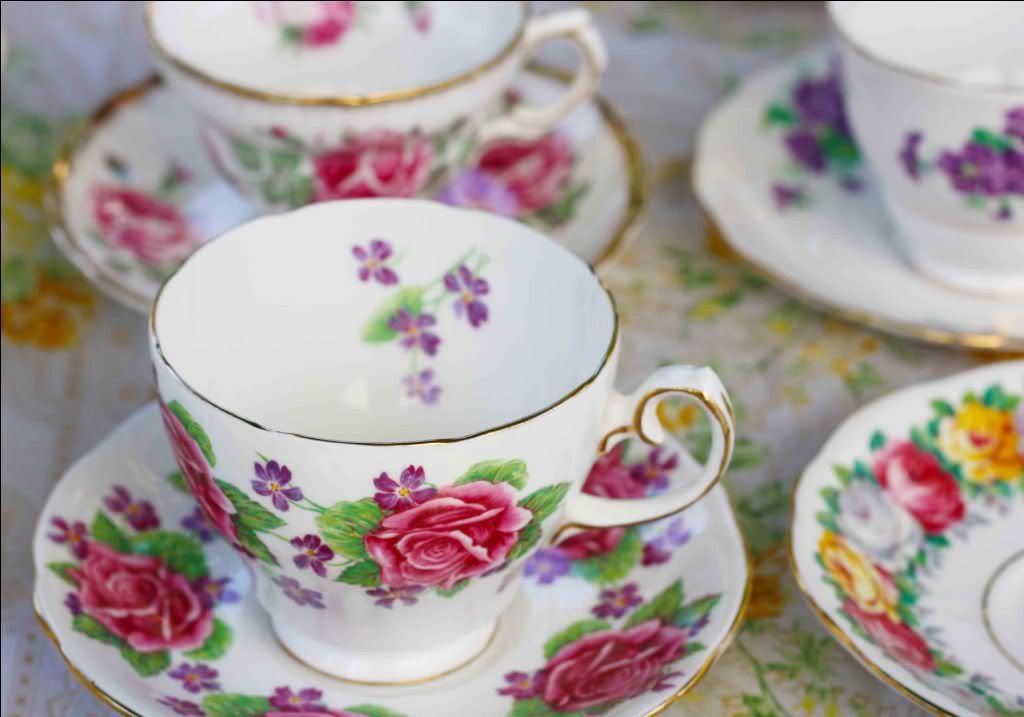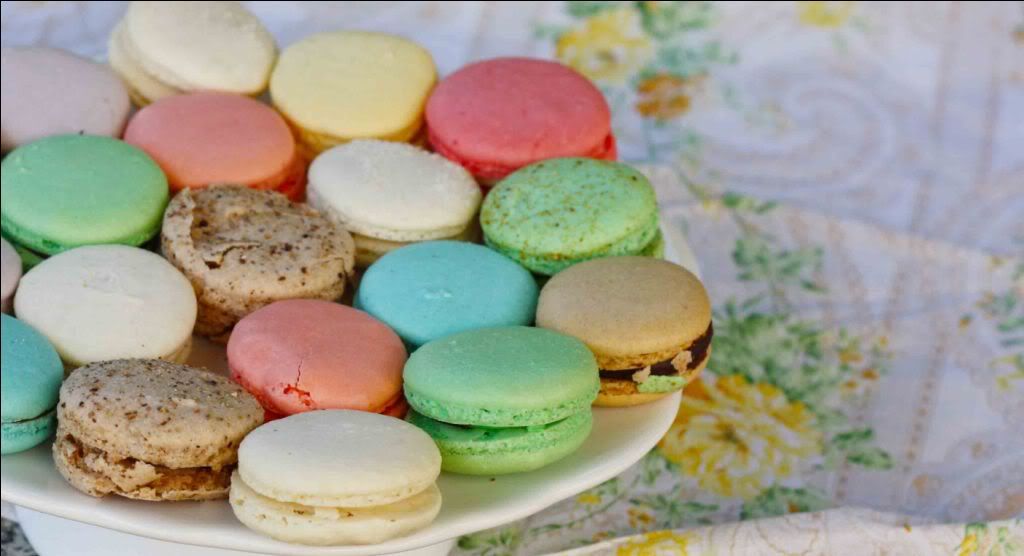 Delicious and pretty macarons. They go really well with tea!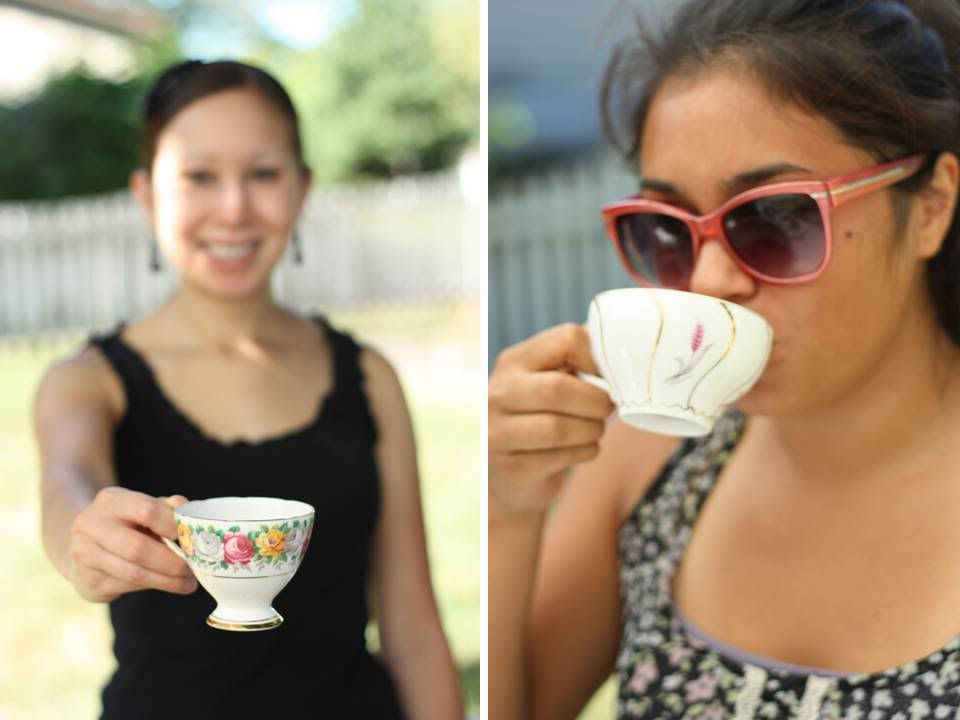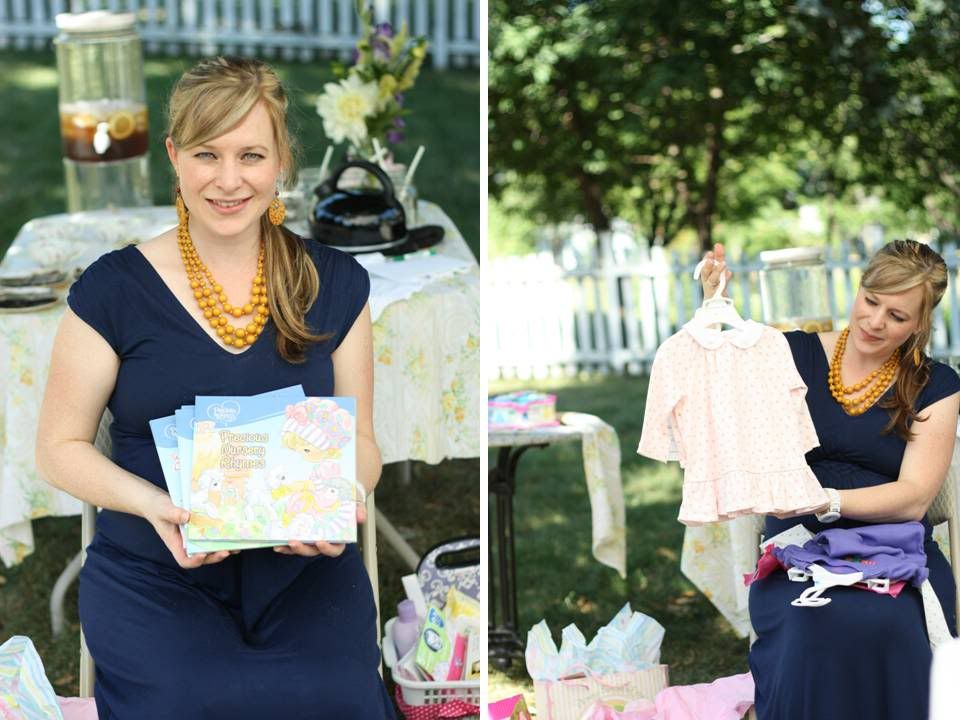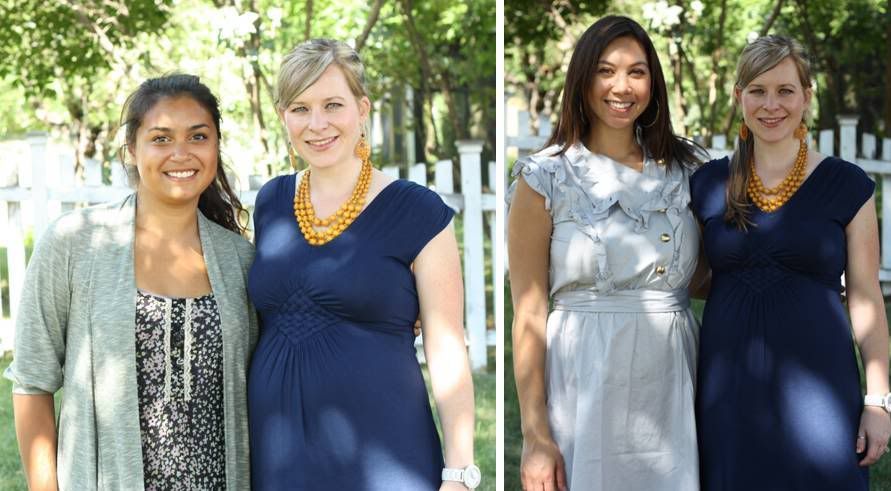 On the left is my brother's girlfriend and Nikki and that's me on the right (wearing a
Shabby Apple
dress).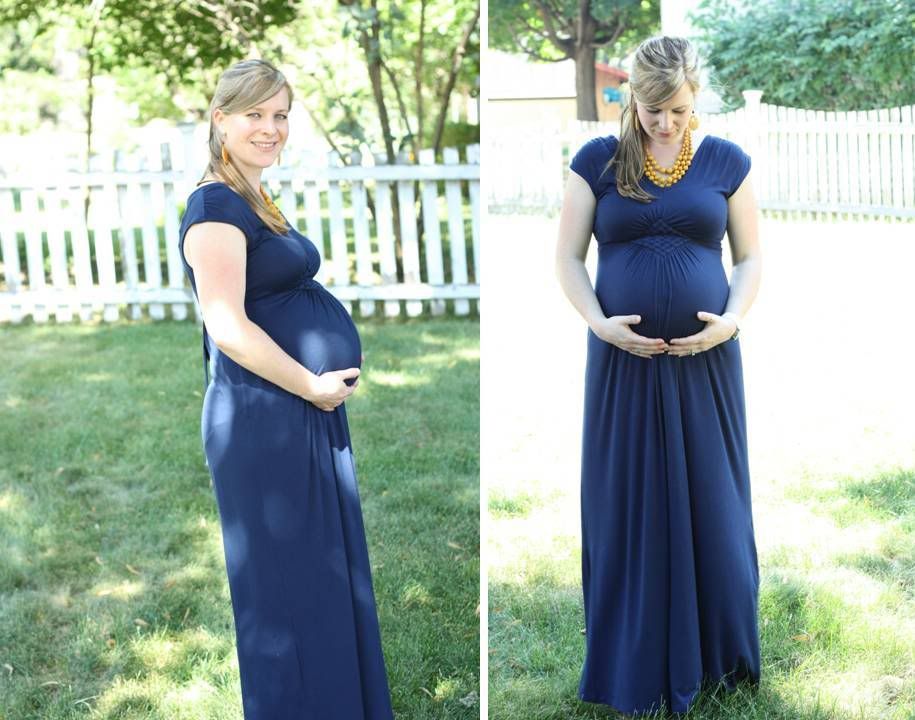 I told you she was cute! I can't wait to meet my niece!