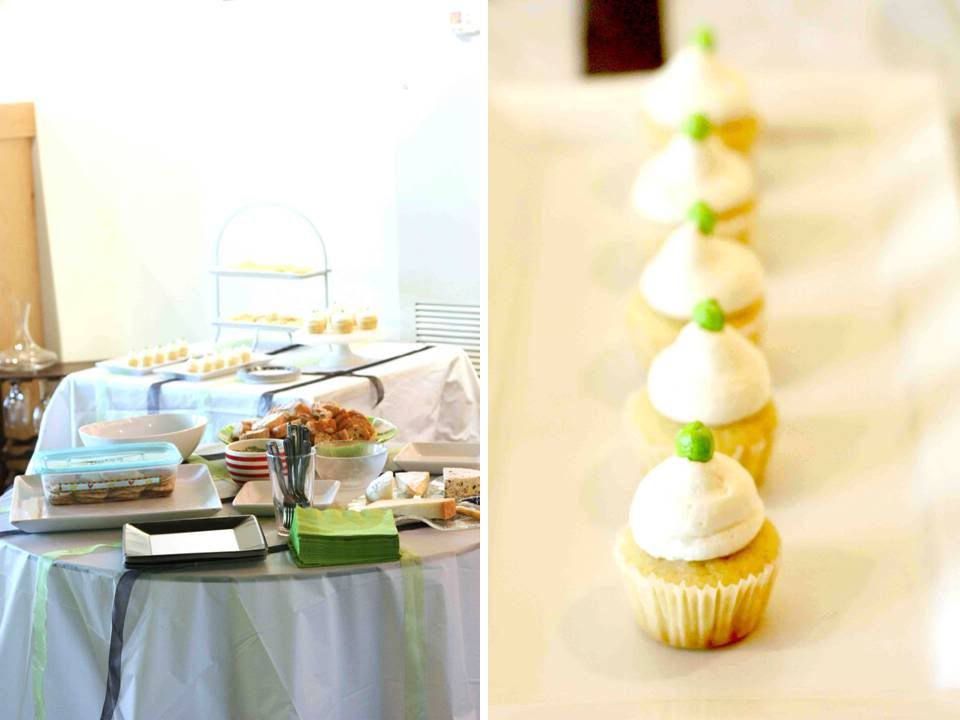 Sip n' sees are my new favorite kind of baby shower. Guests (and the new mom!) get to enjoy cocktails while hanging out with baby Jude (often guests are seeing the baby for the first time). Shannon, Emily and I hosted the shower on Friday night, which gave the event a fun vibe and the champagne was flowing!
Jude made his cameo for a couple hours and then his daddy came to bring him home. Natasha really enjoyed a night out with the girls.
If you read my blog last Friday then you know the shower was a subtle city chic theme with black, white and lime green details. We focused more on the food and drinks than details but even in its simplicity the party was completely fabulous.
Menu
Appetizers
Olives
Pears
A variety of meat, cheeses and crackers/baguette
Roasted cauliflower with pancetta in endive
Spinach parmesan dip
Blinis
Dessert
Champagne cupcakes
Cream cheese lemon bars
Drinks
Champagne
Wine
Vodka bar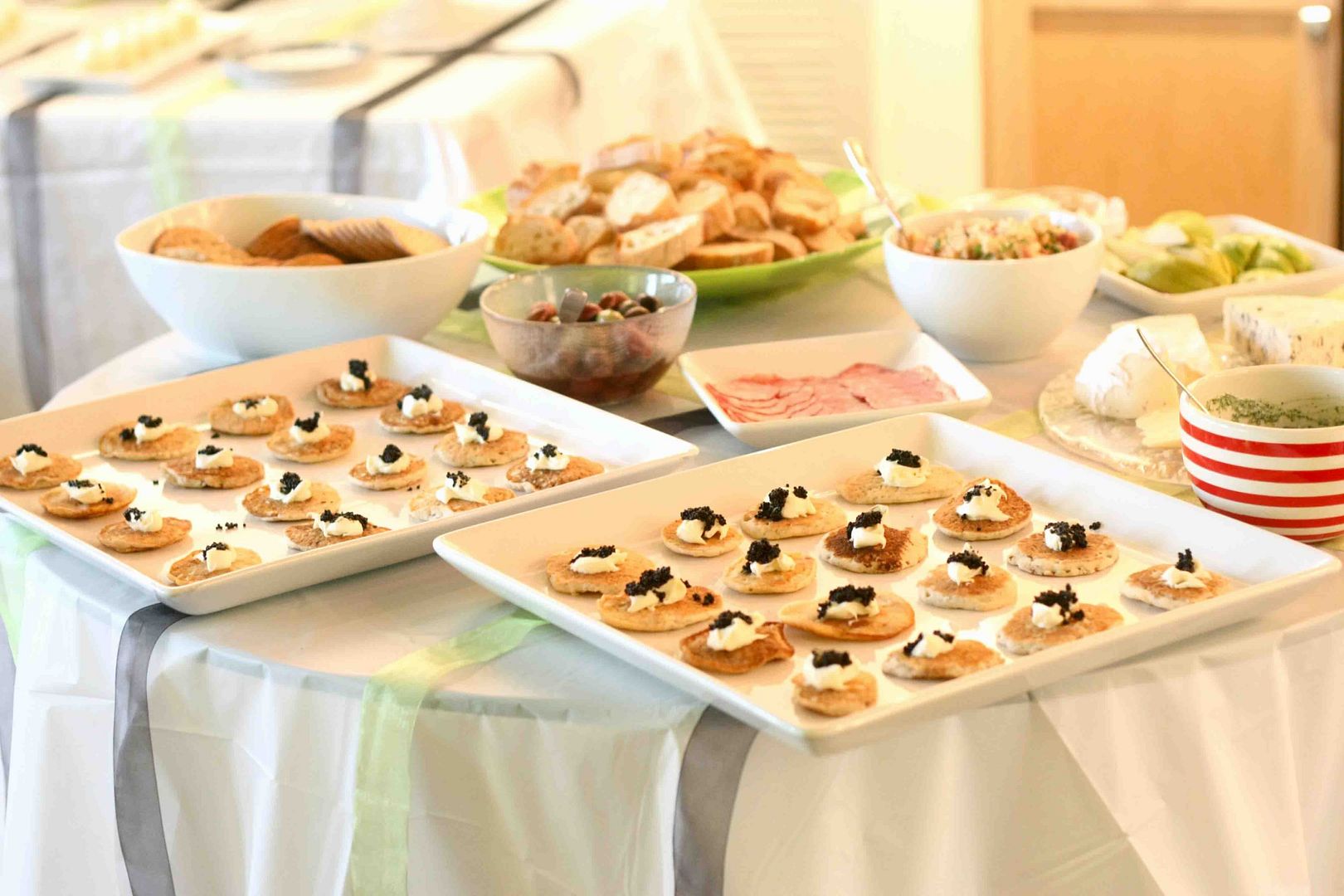 The appetizer spread.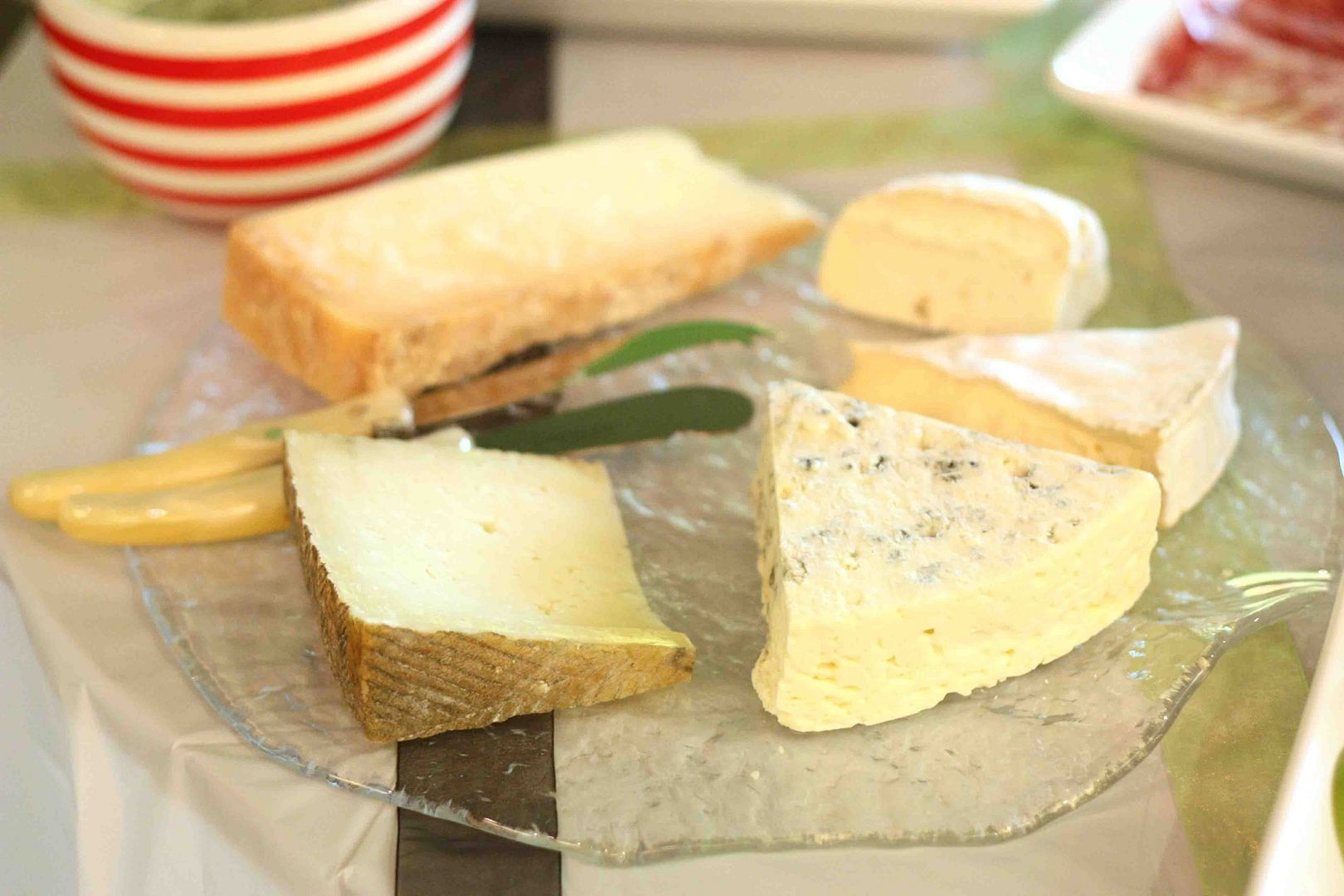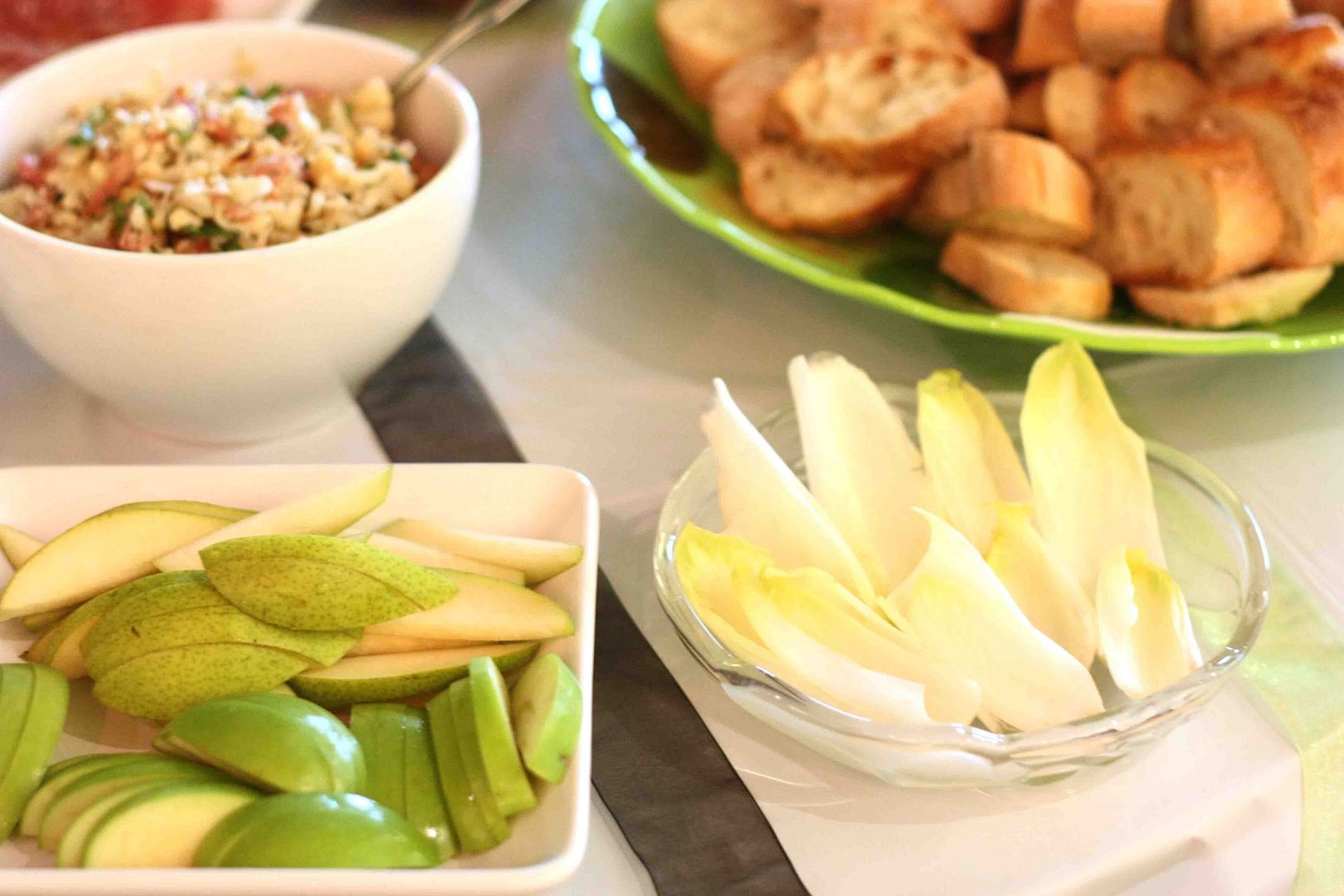 The blinis were a huge hit (recipe at the end of this post). I will definitely make these again soon.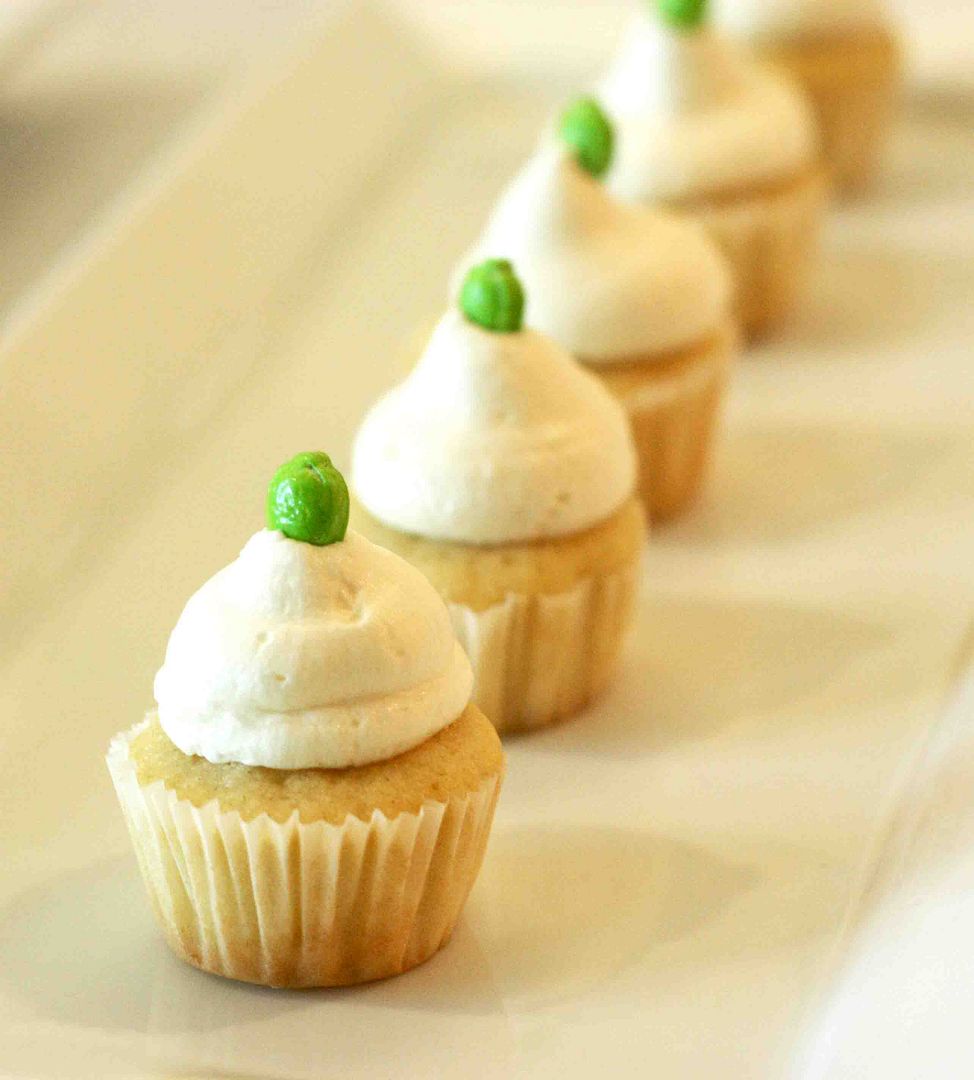 These
champagne cupcakes
are my favorite. They are moist and the champagne buttercream is frosting is light and airy.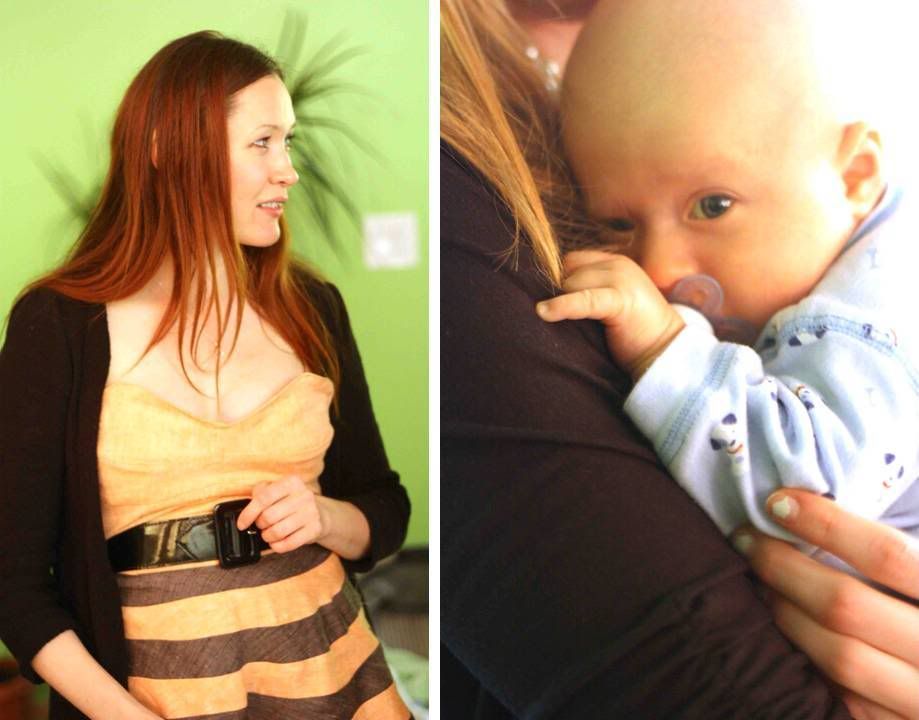 New mom Natasha and 6-week old baby Jude. He likes attention from pretty ladies!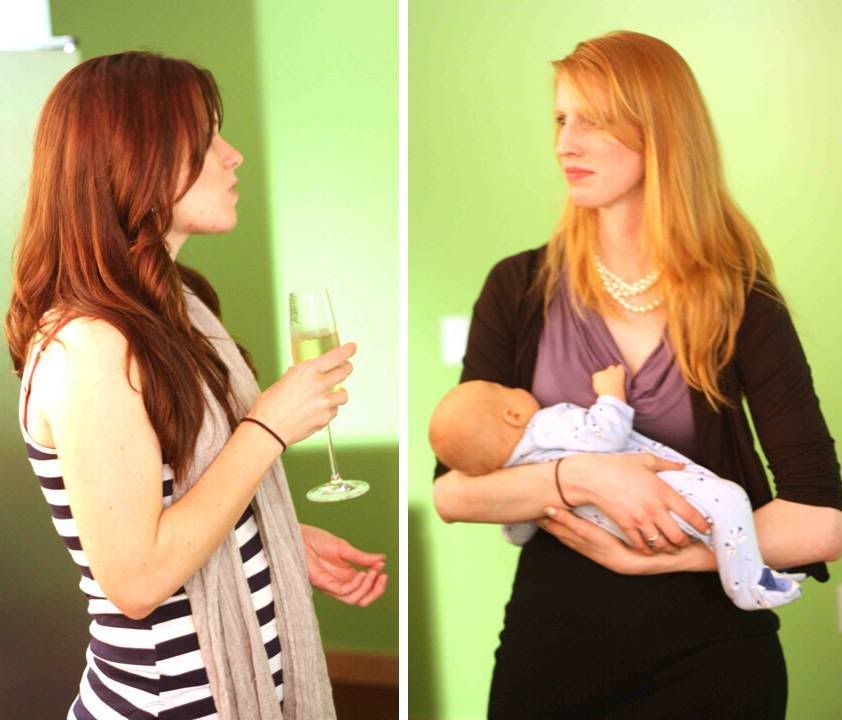 Lovely guests sipping and seeing.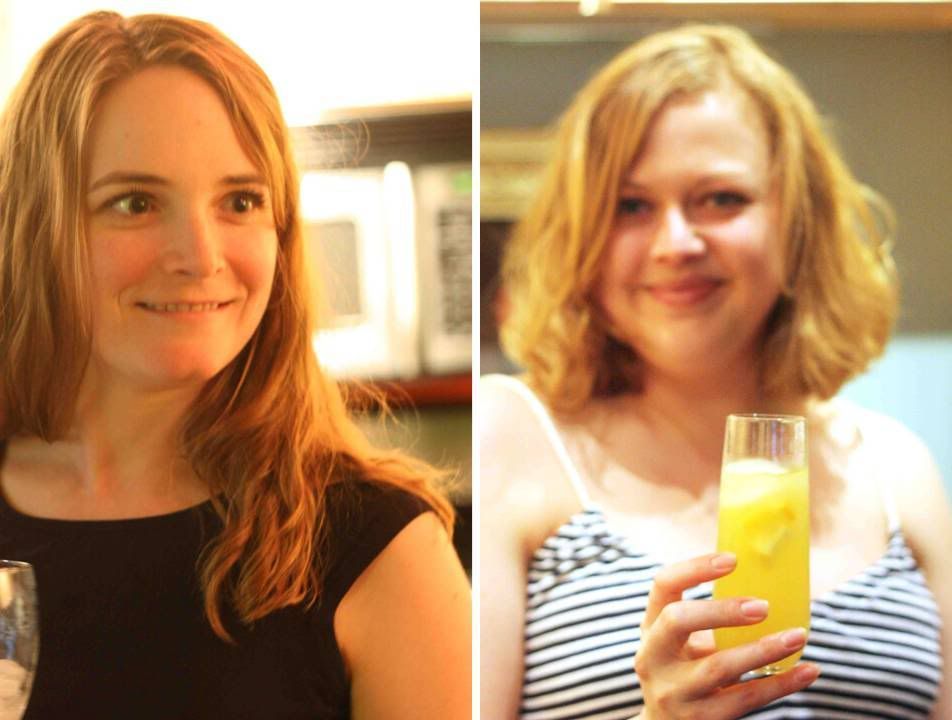 Co-hosts Shannon and Emily. Shannon owns the loft where the shower was held. It is a great space for parties!
Jude enjoyed watching his mama open gifts. Shannon has a gorgeous view of the city skyline from her condo.
Here is the blini recipe, I took a major shortcut and used a pancake mix.
Blinis
Ingredients
Whole wheat or buckwheat pancake mix
Creme fraiche (can substitute sour cream)
Caviar, chilled (I used black lumpfish)
1 teaspoon dill
Directions
Prepare pancakes according to package directions. Add dill and stir. Drop tablespoonfuls of pancake batter to a pan over medium-high heat, flip when they begin to bubble. Set aside to cool. (This can be done one day ahead, store in an airtight container at room temperature.)
Arrange the pancakes on a platter. Add a dollup of creme fraiche and a small amount of caviar. Trust me when I say a little caviar goes a long way.
I hope you all have a wonderful week ahead! I am jam-packed with dinners with girlfriends, a Twins game with my honey and date-night on Friday. Excited!