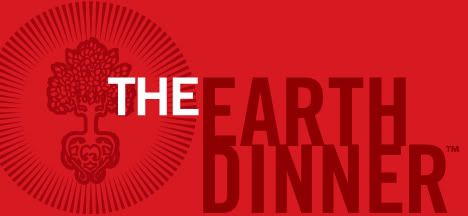 As someone who spends the entire winter dreaming of the day the farmers' market opens in MN, today's giveaway is totally up my alley. Strolling down Nicollet on Thursdays and Lowertown St. Paul on Saturday mornings is always the highlight of my week in the spring/summer/fall months. I buy so many fresh fruits and vegetables during my visits at the market that my arms get sore from carrying such a heavy load. Nothing is more beautiful or tastes better than local, fresh ingredients.
Today's giveaway is sponsored by
Organic Valley
, the company behind the
Earth Dinner
program. Founded in 2004,
Earth Dinner
is about celebrating the Earth, one meal at a time.
As told by the folks behind the
Earth Dinner
program:
The
Earth Dinner
is a joyful, animated, and inspiring theme dinner party held at least once a year, connecting people to the earth, their food, and each other. It can be as planned or as spontaneous as you like. At its core Earth Dinner is a chance to highlight local, seasonal and organic cuisine—and most importantly, to have meaningful conversation about food, farming and our connection with the Earth.
There are three tenets to a successful Earth Dinner, no matter the style, size or season:
1. Use as many local, seasonal and organic ingredients as possible
2. Know the "story" behind the food you're eating: Who grew it? Where did it come from? How was it produced?
3. Have meaningful discussion about your connection to food, farming and the earth, and why it matters.
To learn more about the Earth Dinner program check out their
website
and
Facebook page
.
Enter to win your chance to host your own Earth Dinner with the following package:
1) One Year's Worth of Free
Organic Valley
Products in the form of 52 free-product coupons ($520 value)
2) 4 Earth Dinner Books
3) An
Organic Valley
reusable, packable shopping bag for carrying all those delicious Organic Valley goodies.
There are Earth Dinner events happening all over, click
here
to find one near you.
To enter all you have to do is "Like"
Earth Dinner on Facebook
and leave a comment on this post telling me you did so.
For additional entries you can also:
or
Comment on this post and share a memorable food story
Eligible to US residents only.
The winner will be chosen at random (using random.org). The giveaway will end on Thursday, April 21 at 11:59pm CT. The winner will be announced on Earth Day!