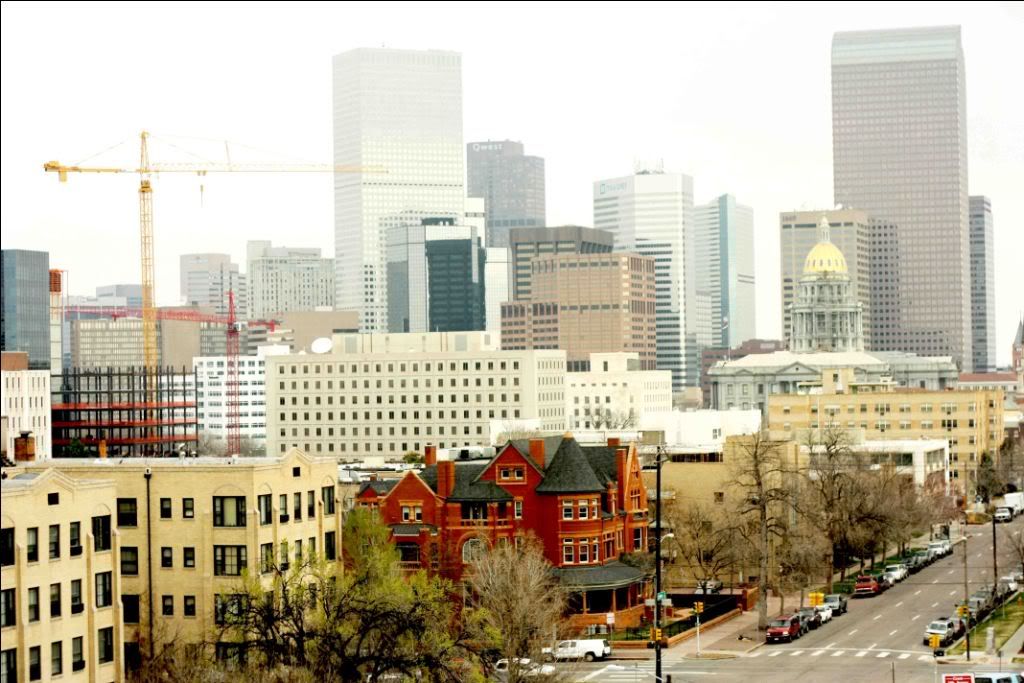 My recent trip to Colorado was incredible. It was the kind of get-away you look forward to all year long and then far exceeds all expectations. It was amazing food, quality time with best friends, too much wine, gorgeous scenery and much more.
Warning...if you are hungry I strongly urge you to grab a snack prior to consuming this post. Ok...don't say I didn't warn you!
Amy and I flew into Denver on Friday evening and had dinner and drinks at
El Diablo
. Great atmosphere, great drinks, good-look waiters and spicy/tasty food.
On Saturday morning Amy and I picked up Melanie and Kristin at the airport. We drove to Fort Collins where our friend Nick lives. We stayed with Nick and his girlfriend Jillian the rest of the trip in their loft right downtown Fort Collins. For lunch we went to
Ingredient,
a great place with fresh food and a lot of vegetarian options (Melanie, Jillian, Kristin and Amy are all vegetarians). Shown above is Kristin's veggie burger. She loved it.
We spent Saturday strolling around Fort Collins and enjoying the fresh Colorado air and warm weather. We stopped in a bunch of cute shops including Jillian's shoe and accessorie boutique,
Sole Mates
.
For dinner we went to
Tasty Harmony
, an all-vegetarian, organic restaurant. It was amazing. I didn't get any photos since it was late and there was no natural light. I had Jackfruit tacos. I had never even heard of Jackfruit before. All I can say is wow. It was so unique, tasty, awesome. Jackfruit has a meat-like texture,and sort of tastes like artichokes but also easily takes on other flavors (in the case of tacos, cumin and other spices).
On Sunday morning we headed to Boulder for a girly day filled with brunch, shopping and the spa. Brunch at
Brasserie Ten Ten
was by far my favorite meal of the trip. No big surprise, brunch included bellinis and french fries.
Besties Kristin and Amy.
Mmmmm, warm beignets. These were fluffy, not too sweet...divine.
Fries. Little pieces of love. Dipped in a truffle aoili. Need I say more?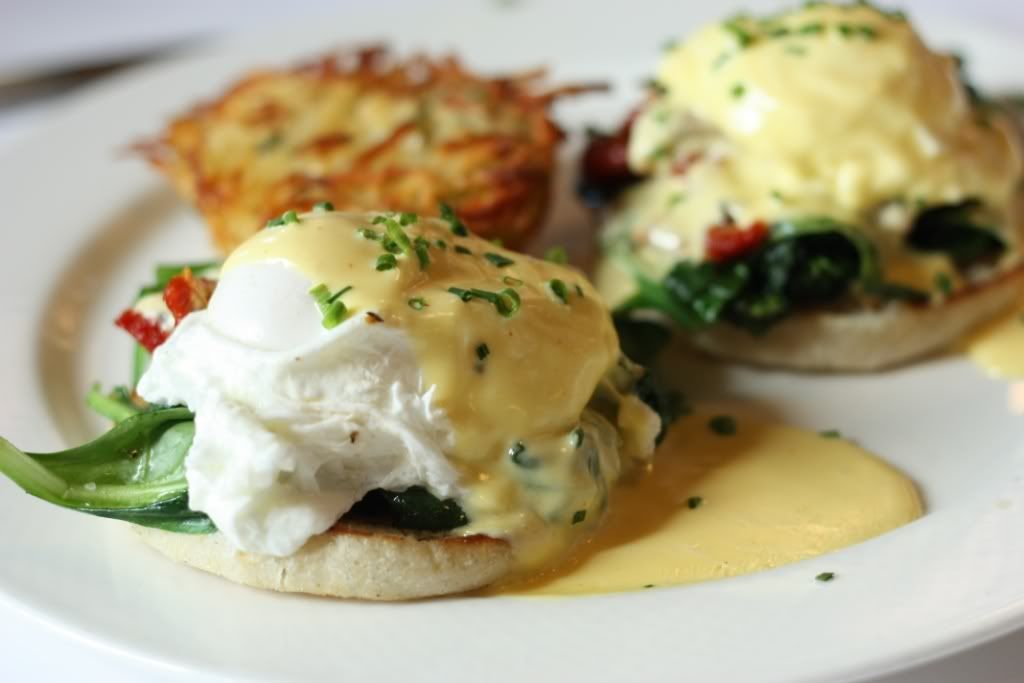 Melanie ordered eggs florentine. Isn't it just beautiful? She said it was delish.
Kristin's Pomme et Brie crepe. It had apples, walnuts, brie, balsamic vinegar and wild arugular. She was in crepe heaven.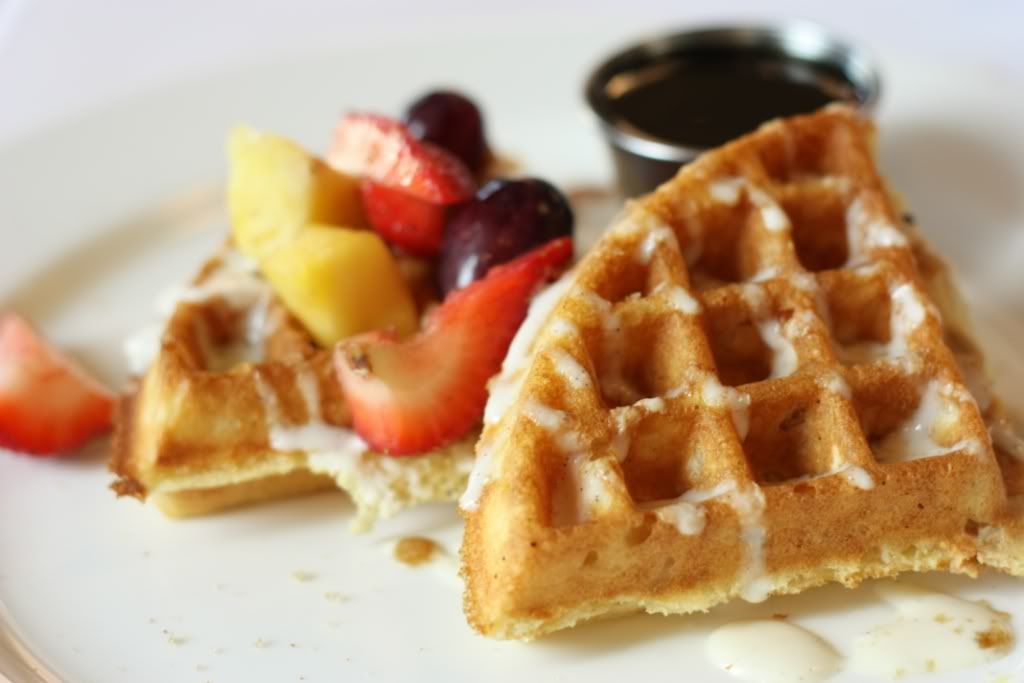 Delicious waffles with pure maple syrup and fresh fruit.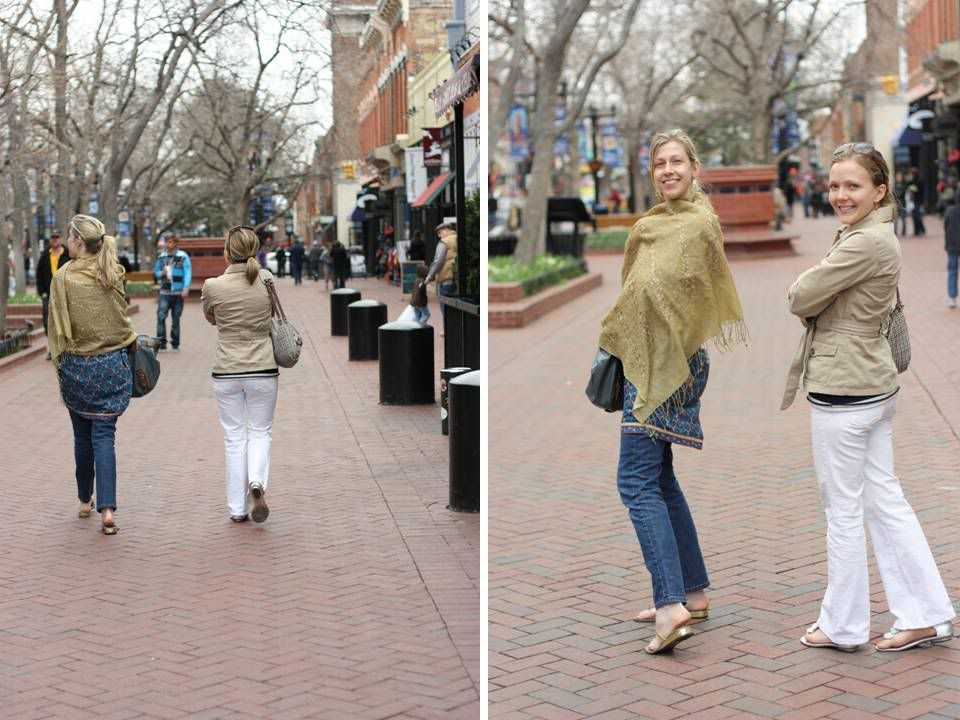 Strolling around Pearl Street in Boulder, just before heading to St. Julien for spa treatments.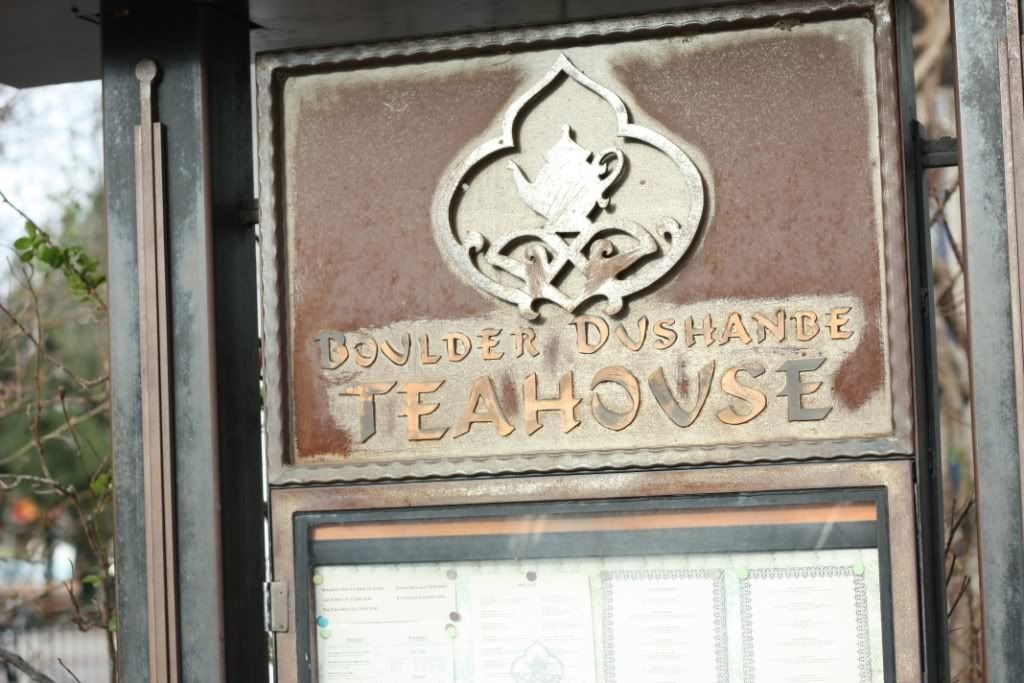 After the spa we stopped at the
Boulder Dushanbe Tea House
. This place was colorful, beautiful...like stepping into another world.
I had a sparkling hibiscus cocktail (cava and hibiscus tea) and Kristin had a mojito. Others tried the house-made chai. Yum.
Stay tuned for part 2 tomorrow which includes a scenic hike in Estes Park and more restaurant recommendations and of course...lots more food!