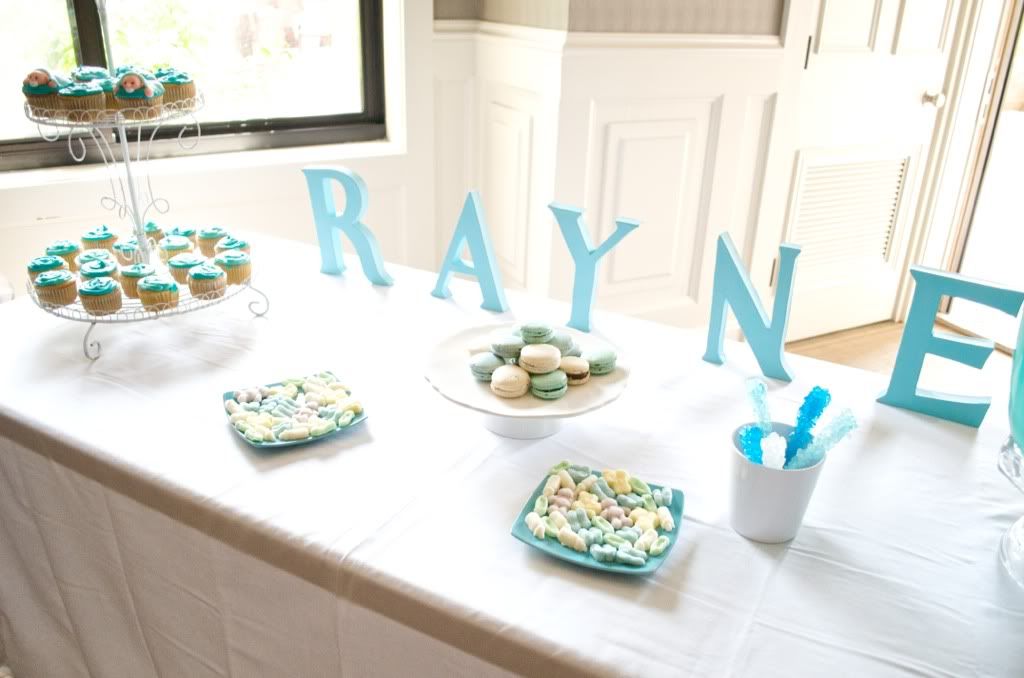 Callie
sent me this adorable baby shower she threw for her sister-in-law, Carol. The theme was "The Sweetest Thing" because of the mother-to-be's major sweet tooth. Carol had a baby boy, so Callie went with an aqua blue and sea green color palette.
Callie is a wedding and lifestyle
photographer
based in Minneapolis and she and I "met" via Twitter and my blog. I was thrilled when she submitted this adorable shower. I love how sweet and simply stated it is, great job Callie!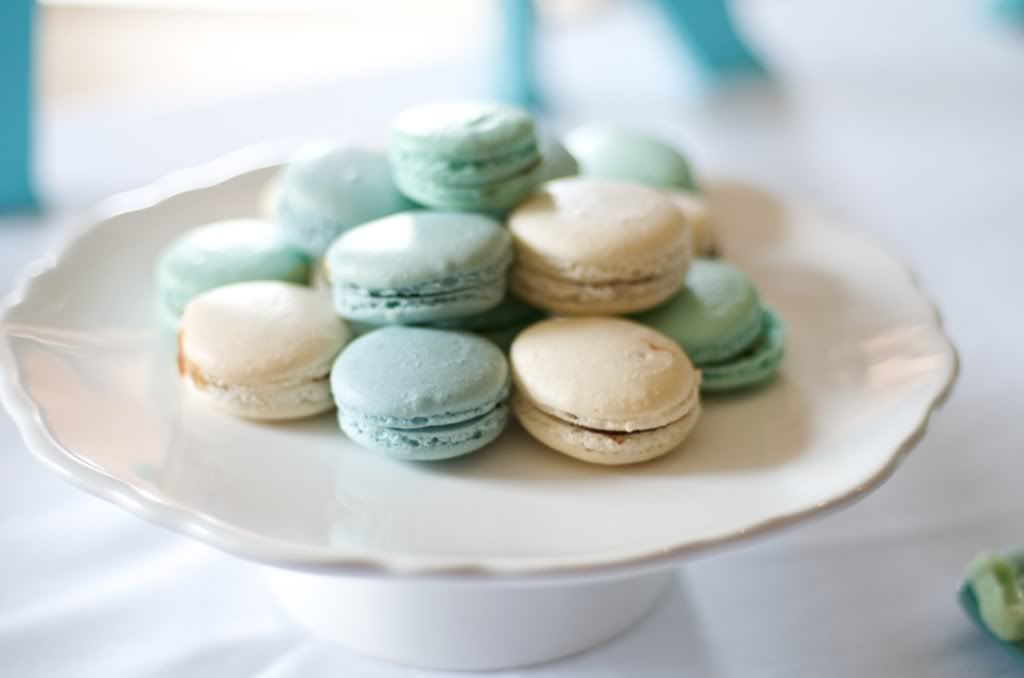 You can never go wrong with lovely little macarons on a dessert table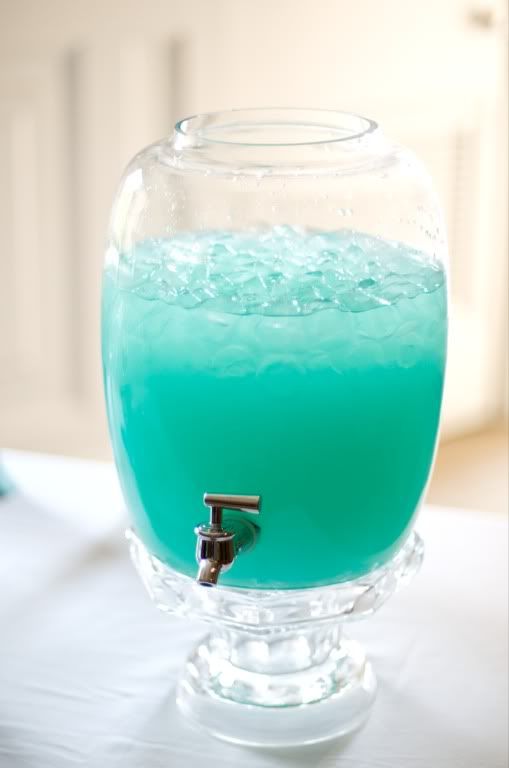 Aqua blue punch
****Update based on getting soooo many emails wanting this punch recipe. I reached out to Callie, who hosted this party and this is what she said, "I actually just used a blue punch from the grocery store and added lemonade :) It was yummy!"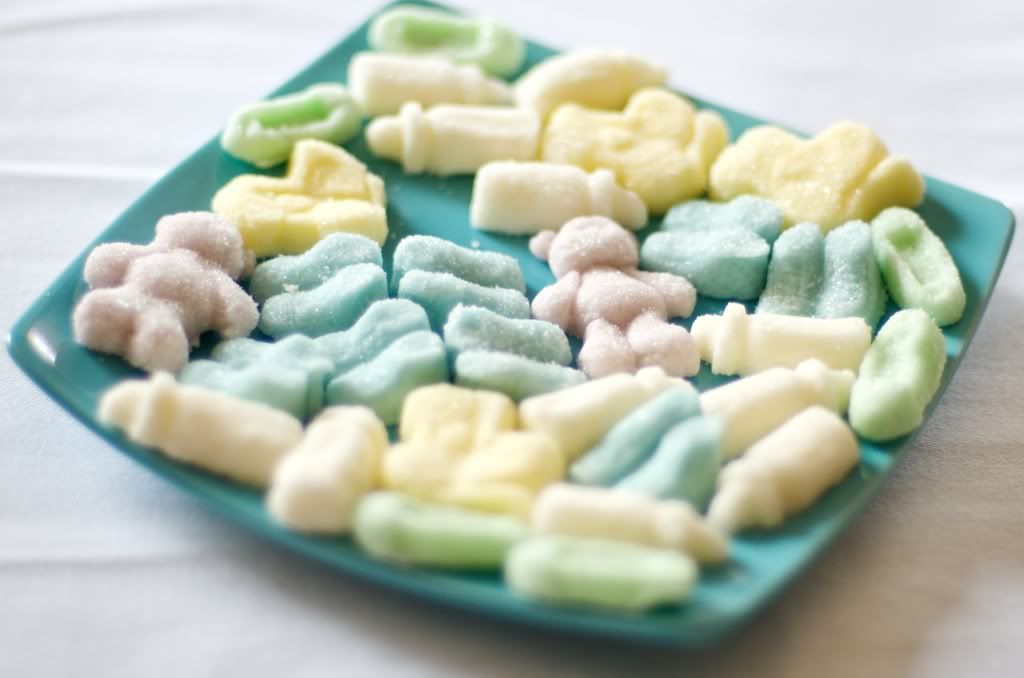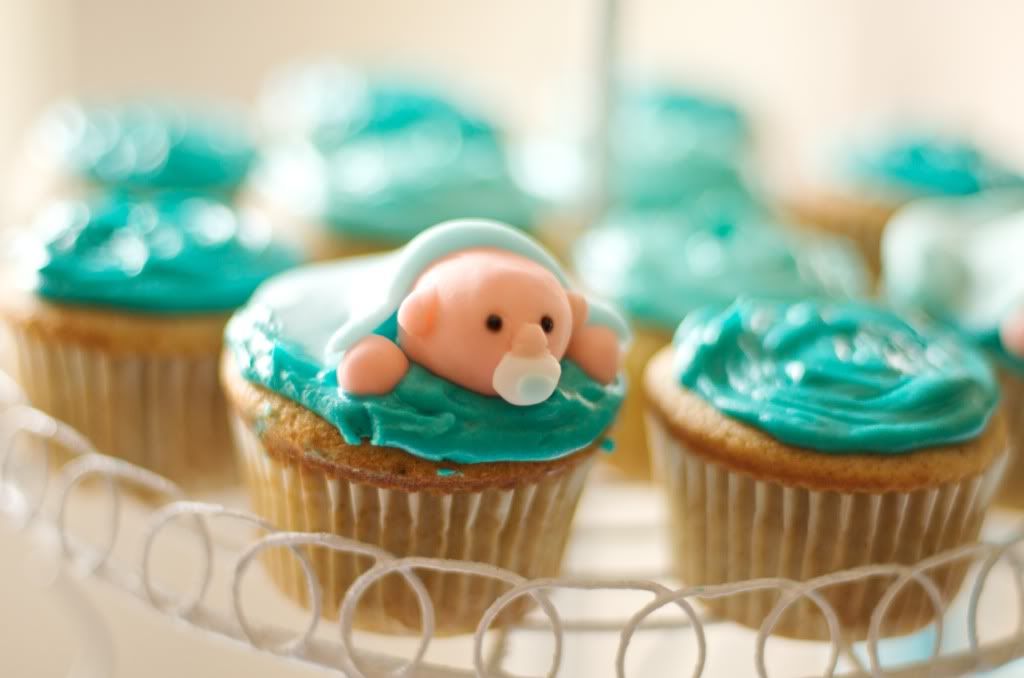 Homemade cupcakes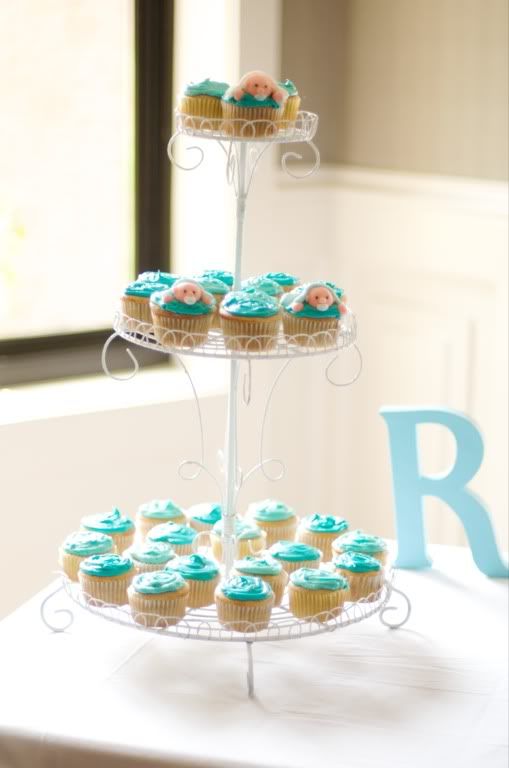 Callie painted Paper Source letters that spelled Rayne (the baby's name) in aqua blue and displayed them along with tons of sweets on a crisp white table cloth.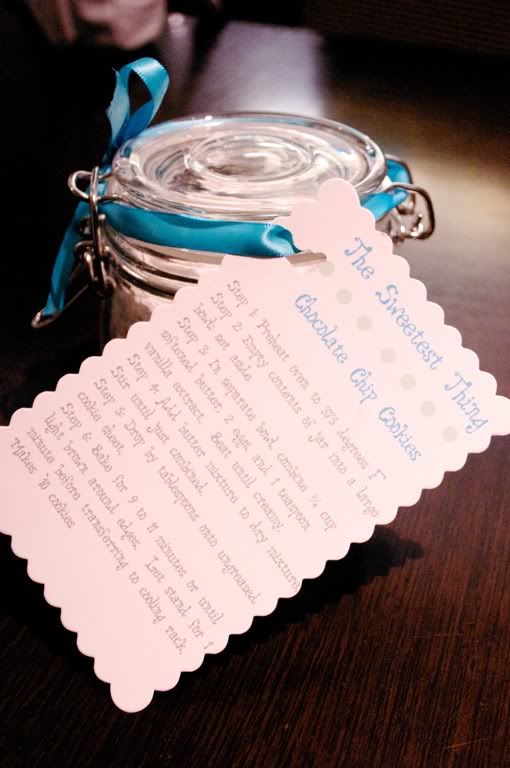 Prizes were dry cookie ingredients in jars and "The Sweetest Thing" directions attached.
Thanks so much for sharing this shower, Callie!
Also, the winner of the Bonfire giveaway is comment number 20:
Kristin Rasmussen said...
I LOVE the bloody Mary bar on Sundays. It is the perfect place to catch a Vikings game as well. They always have drink and food specials during the game.
Thanks for all the entries!