One of my favorite things about MN in the summer is the farmer's market. I am lucky enough to live just a few miles from the St. Paul farmers' market and work downtown Minneapolis which is right in the heart of the Mpls farmers' market on Thursdays. I love walking down the busy street on my lunch hour with all the amazing smells and vibrance.
These photos are from the St. Paul farmers' market. Everything at this market is locally grown. My favorite items are the huge beets and sweet raspberries.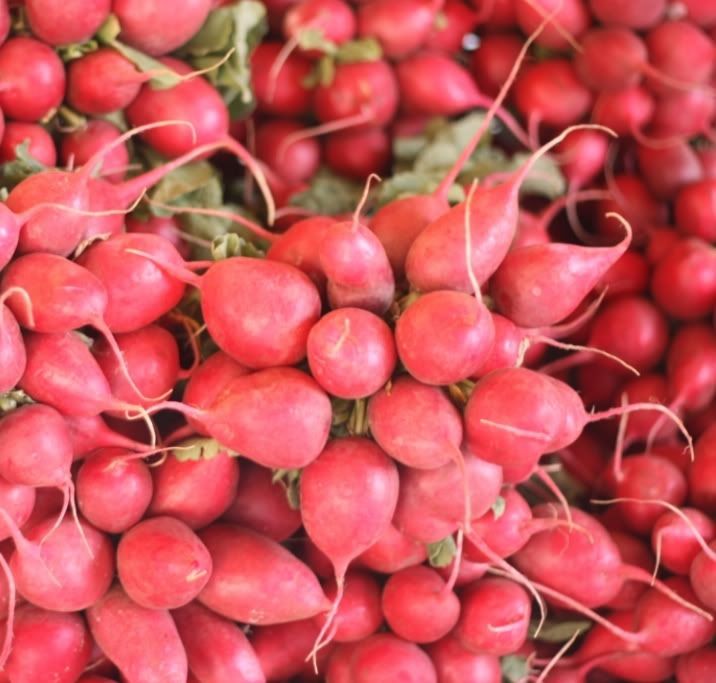 Beautiful currants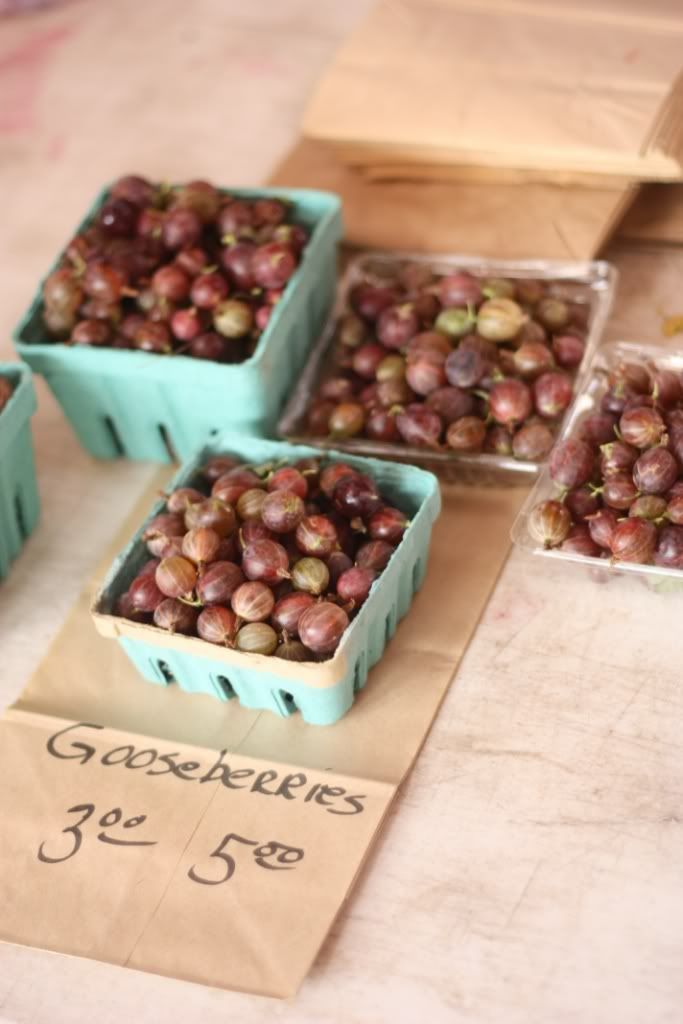 My first time ever seeing gooseberries.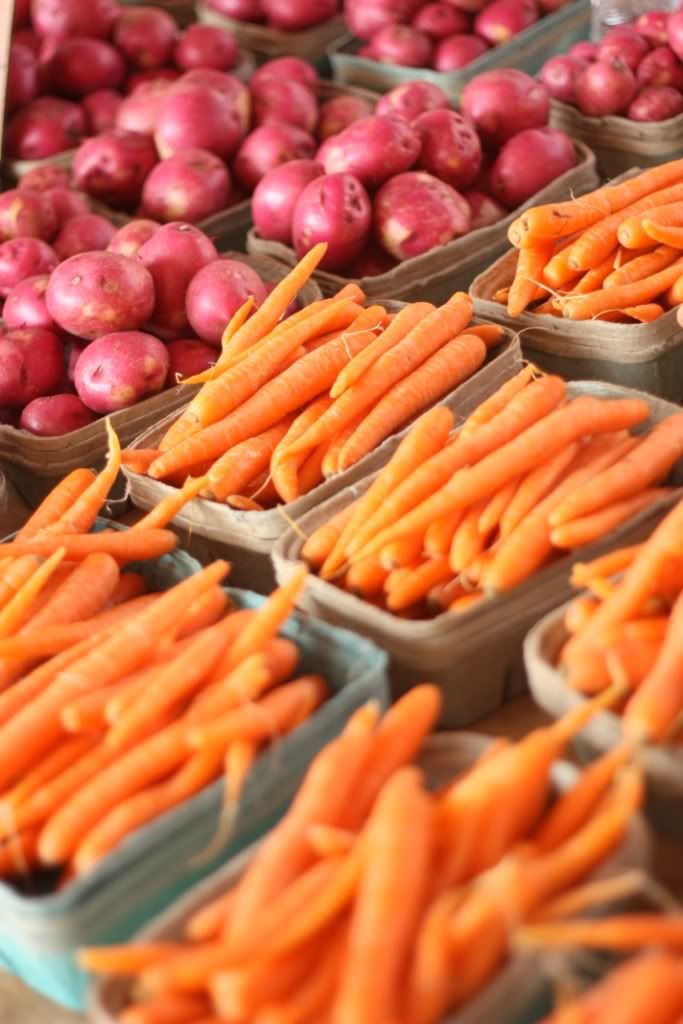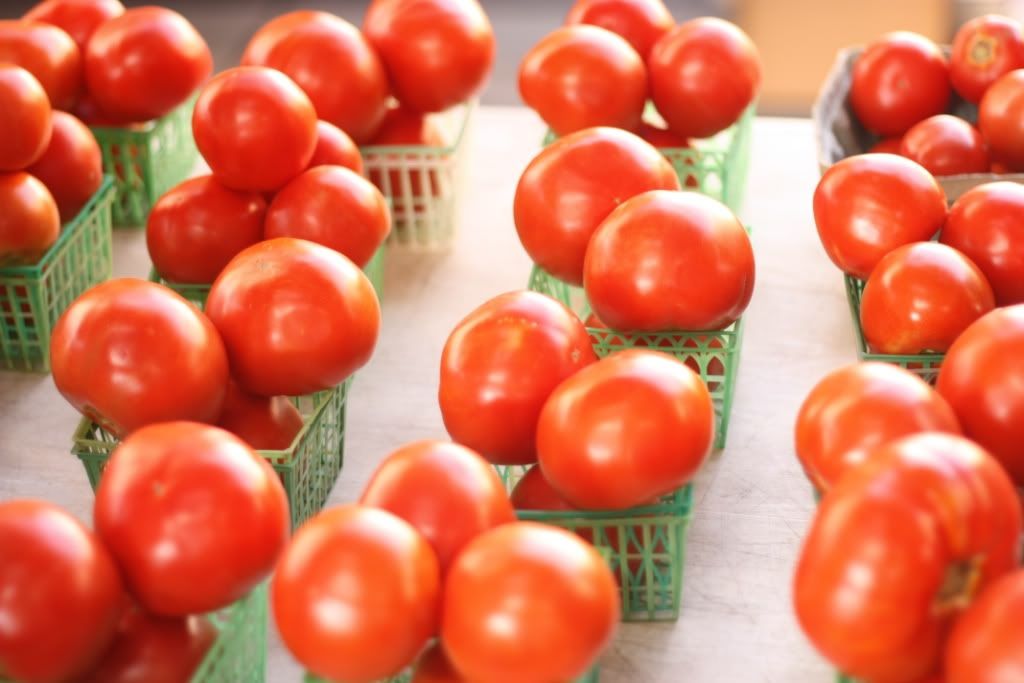 I was planning on making a rustic tomato tart with these beauties but ran out of time over the weekend and used them in simple salad instead. Still delicious.
How often do you attend your local farmers' market? What is your favorite item to buy?