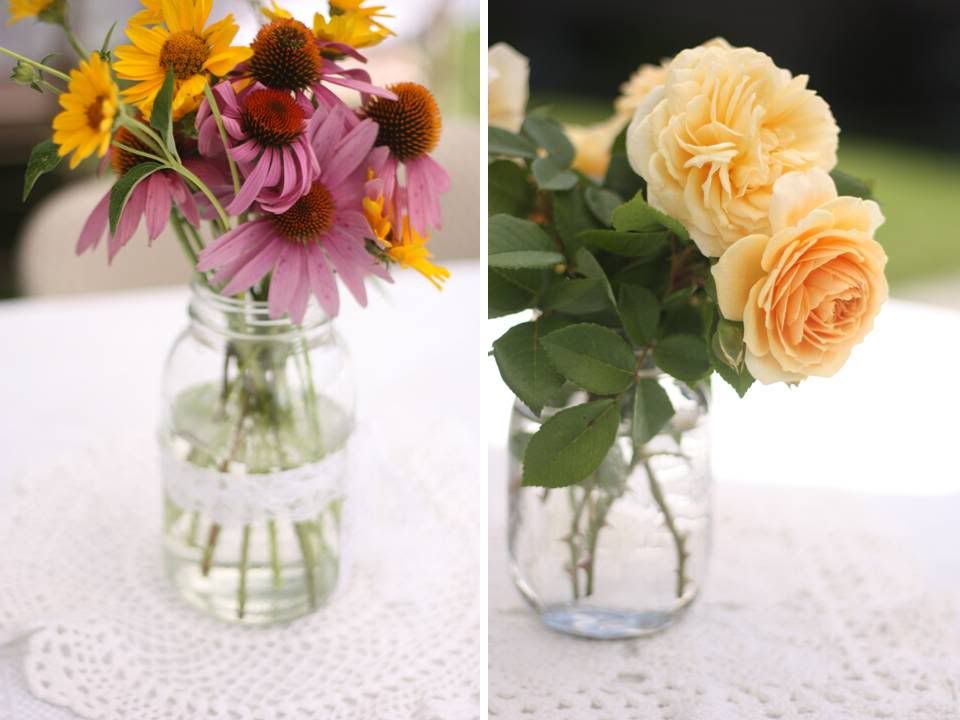 I co-hosted a shower for my best friend Kristin yesterday with a vintage/garden theme. It was a fun theme to execute on a hot, sunny, summer day. Check out the
inspiration board
I created for this shower. Gorgeous flowers, lots of lace, a perfect backyard venue, good food and drinks and a lot of fun guests and hosts brought this shower to life. Kristin has 9 bridesmaids and we all teamed up as co-hosts. A huge thanks to the bridesmaids plus my friend Libby for all help!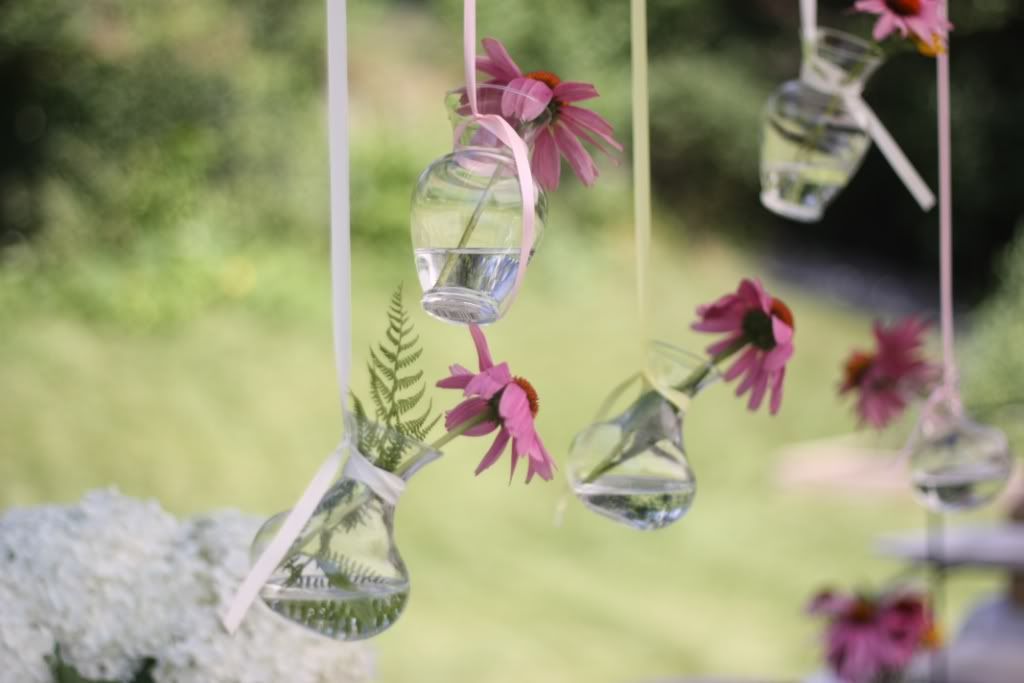 I am a huge fan of hanging decor. It's so simple yet creates major impact. Using different color ribbon, I hung bud vases from the side of the tent.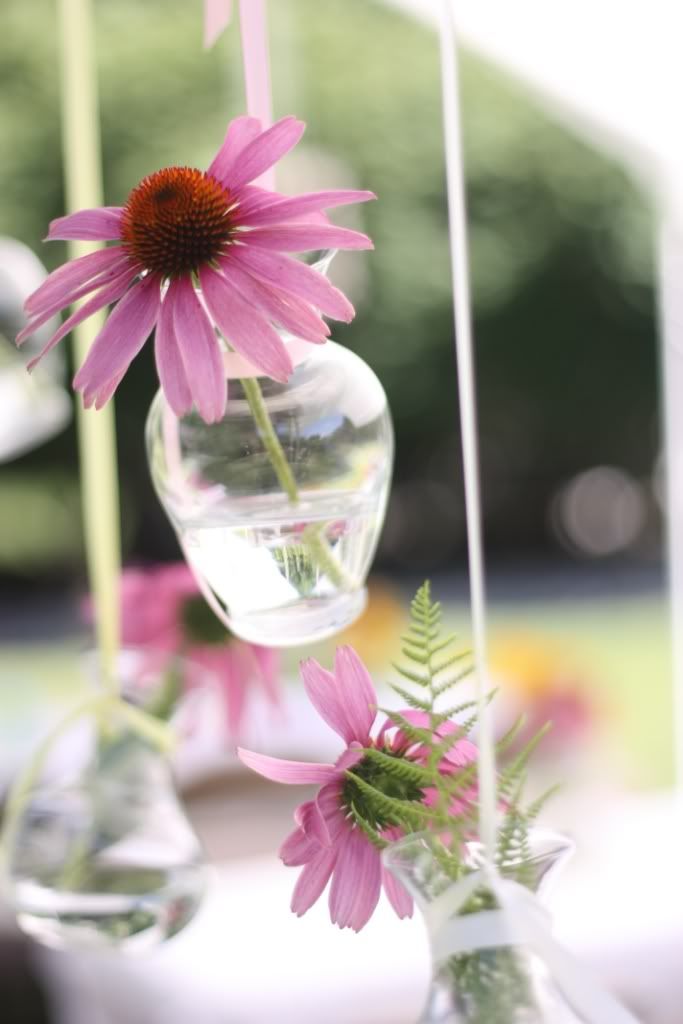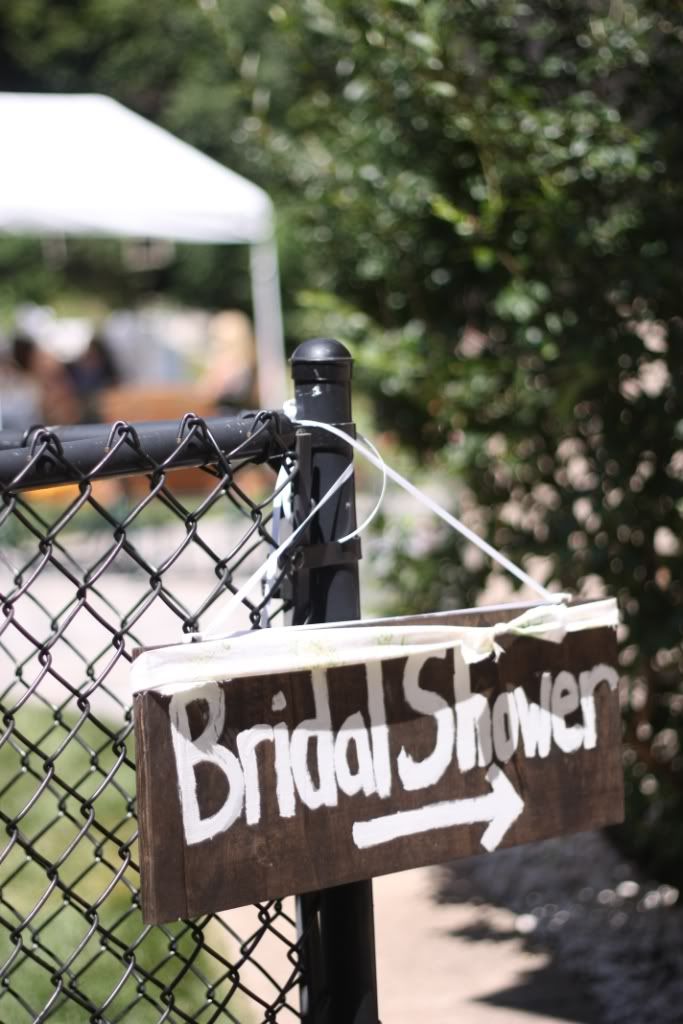 The bridal shower sign was a last minute project. Using scrap wood, my husband's friend cut down the wood and sanded it. We then stained it and I painted the letters. I wanted the sign to look rustic and simple. I then suspended it with ribbon and tied some floral fabric to it.
I found cute yellow floral fabric at JoAnn Fabrics and created bunting. I took many shortcuts making this bunting. There was no sewing involved (I don't own a sewing machine and though I may seem somewhat crafty, I have no idea how to sew). Instead, I cut penants and then used fabric glue to adhere them to a pretty lace ribbon. It was so simple and I loved the results.
Materials needed: fabric, scissors, ribbon and fabric glue.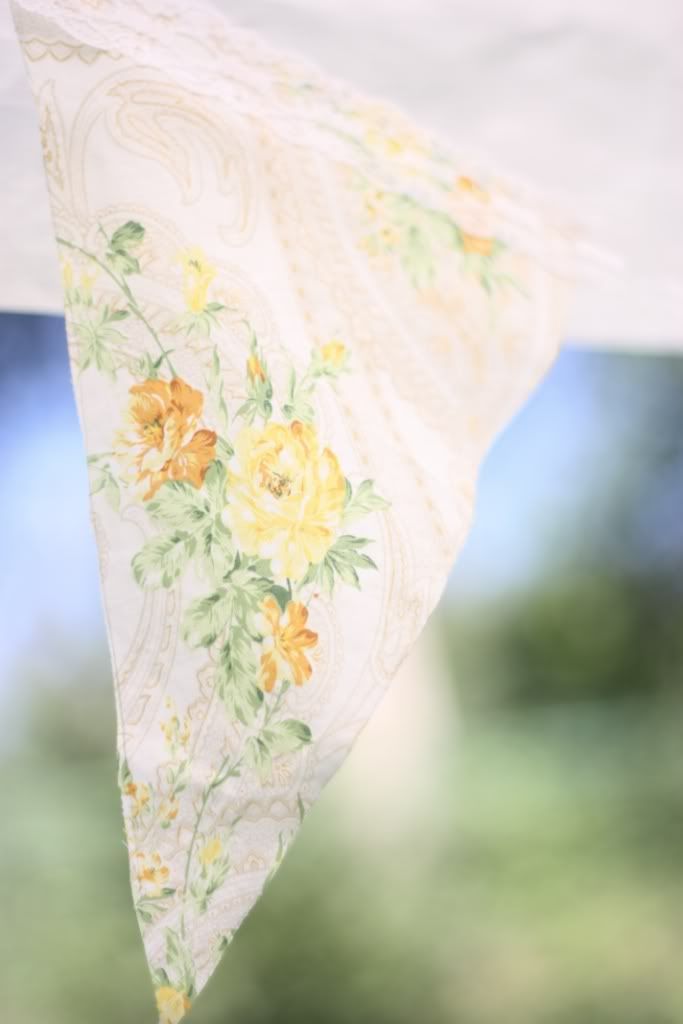 The fabric was just perfect and only about $15 for 2.5 yards. I also used it as table runners on the drink and dessert tables.
The flowers were beyond gorgeous. They were from one of the bridesmaids mom's house. They really helped bring the "garden" vibe to the shower given the flowers were truly from a garden and we had tons and tons of them. The flowers were placed in mason jars and then some were tied with lace ribbon.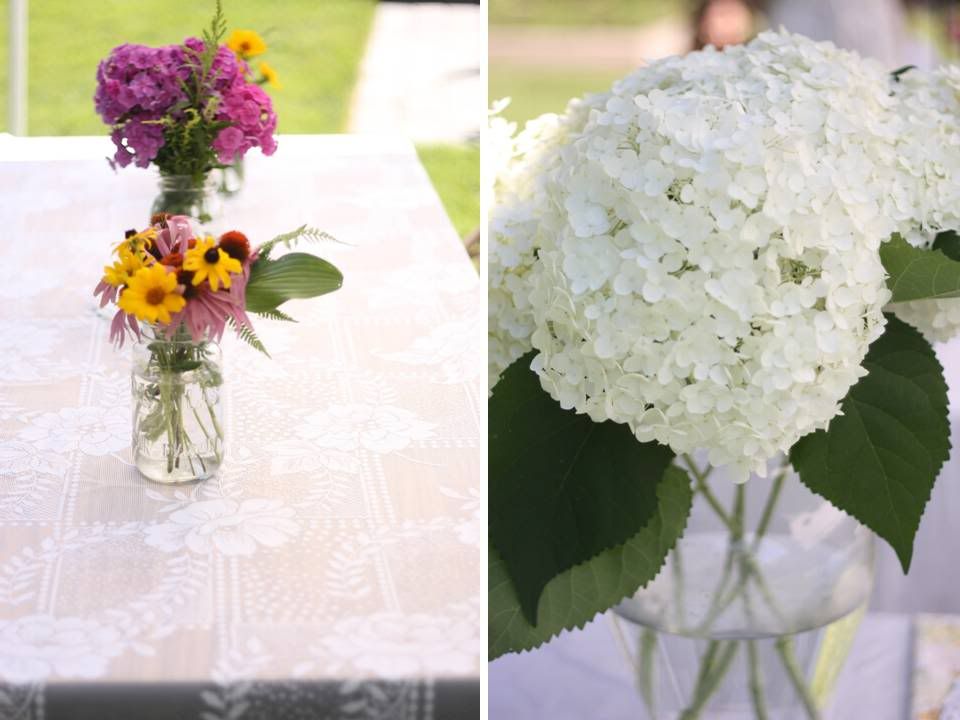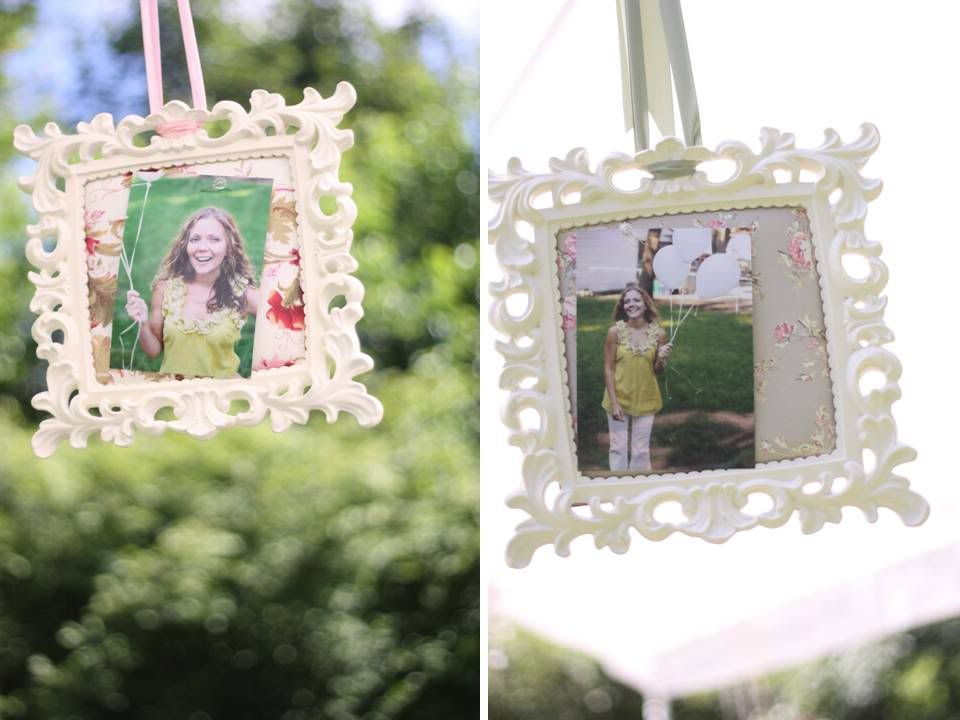 About a week ago, I took some fun photos of Kristin (the bride-to-be) on her 30th birthday. I used some vintage-looking frames and hung them from ribbon with the photos of Kristin.
A photo of the shower before everything was set up. This 10x20 foot tent is quite possibly one of the best things I've ever purchased. It cost $70 from Menards and I have used it over and over again. It has come in handy to shade from sun on a hot day as well as provide shelter during rain.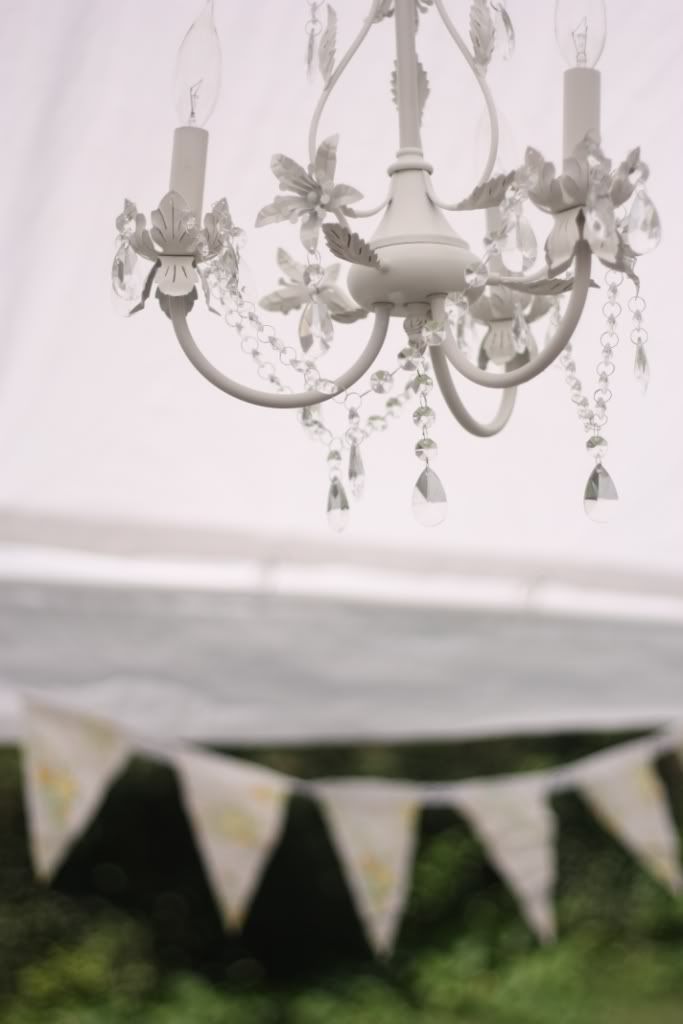 Another great purchase was this gorgous chandelier that has made an appearance a few times now (at my sister's
Breakfast at Tiffany's shower
and my blogoversary
dessert table
). It cost $99 from Home Depot.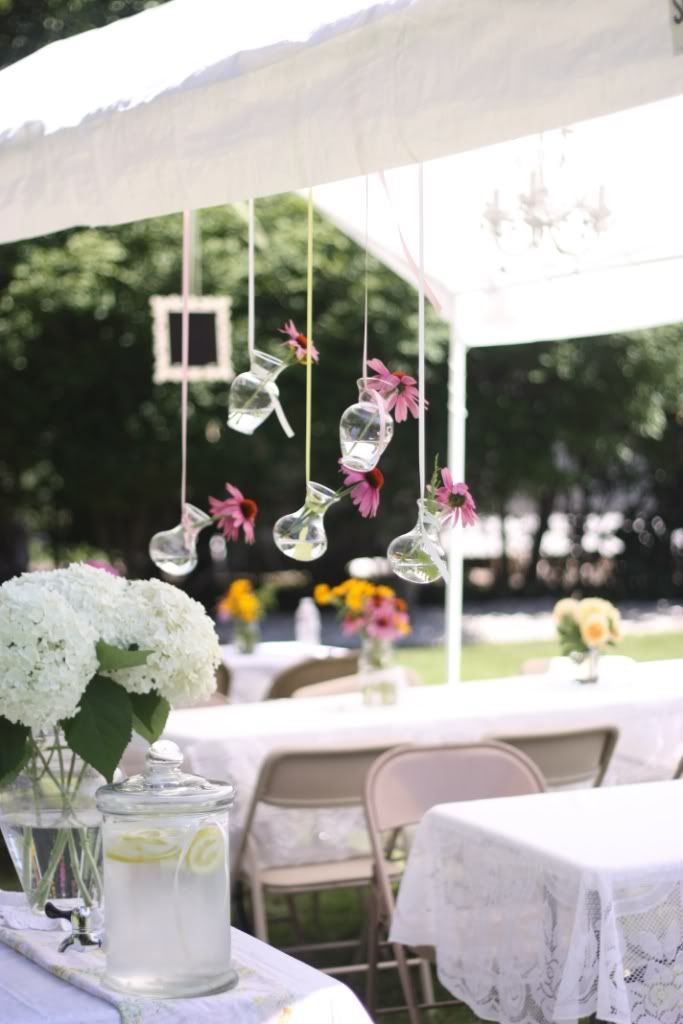 We covered all the tables with lace tablecloth for a vintage feel.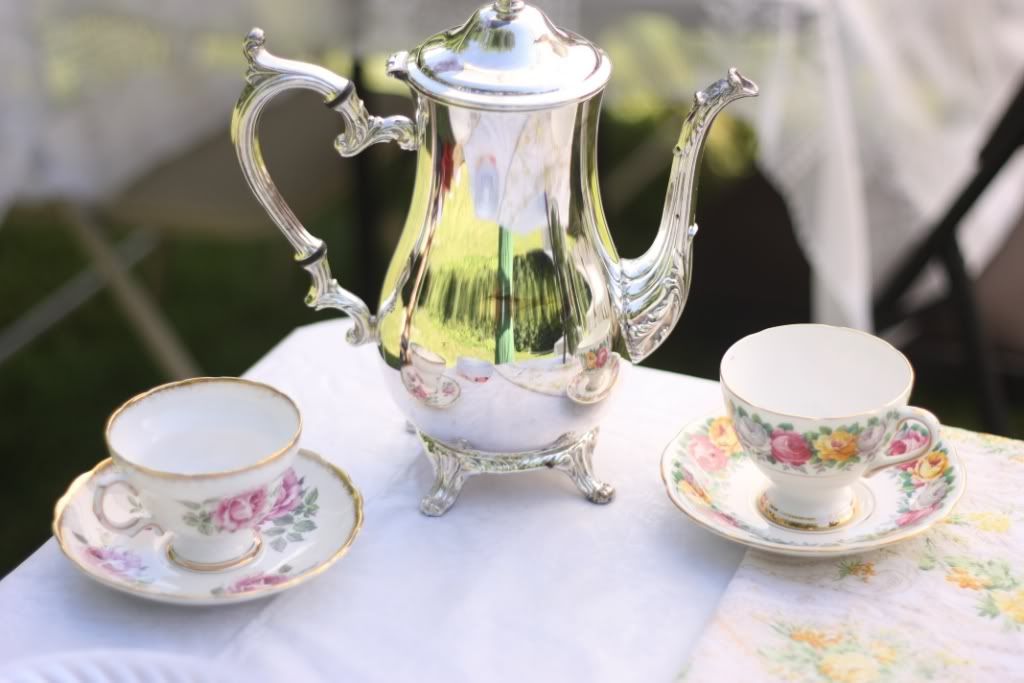 We used a tea pot and some dainty tea cups/saucers as decor. Delicate, simple and lovely.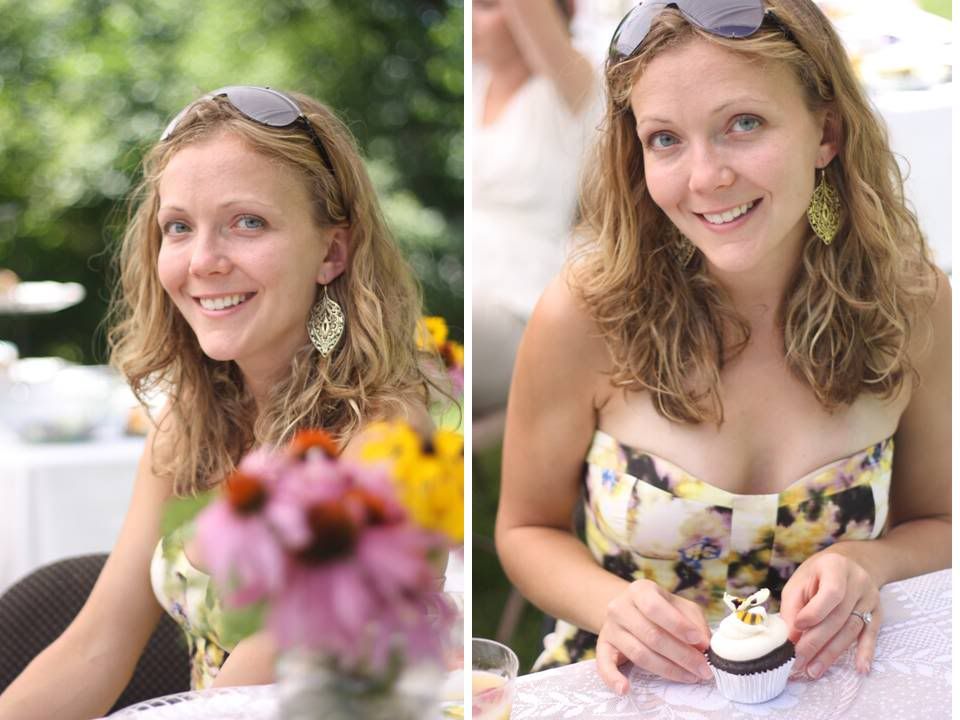 The gorgeous bride-to-be. She rocked a strapless floral dress and looked stunning.
Stay tuned for part 2 of the shower tomorrow for lots more photos and details on the brunch cocktail table, the delicious menu and the cutest cupcakes with edible flowers.