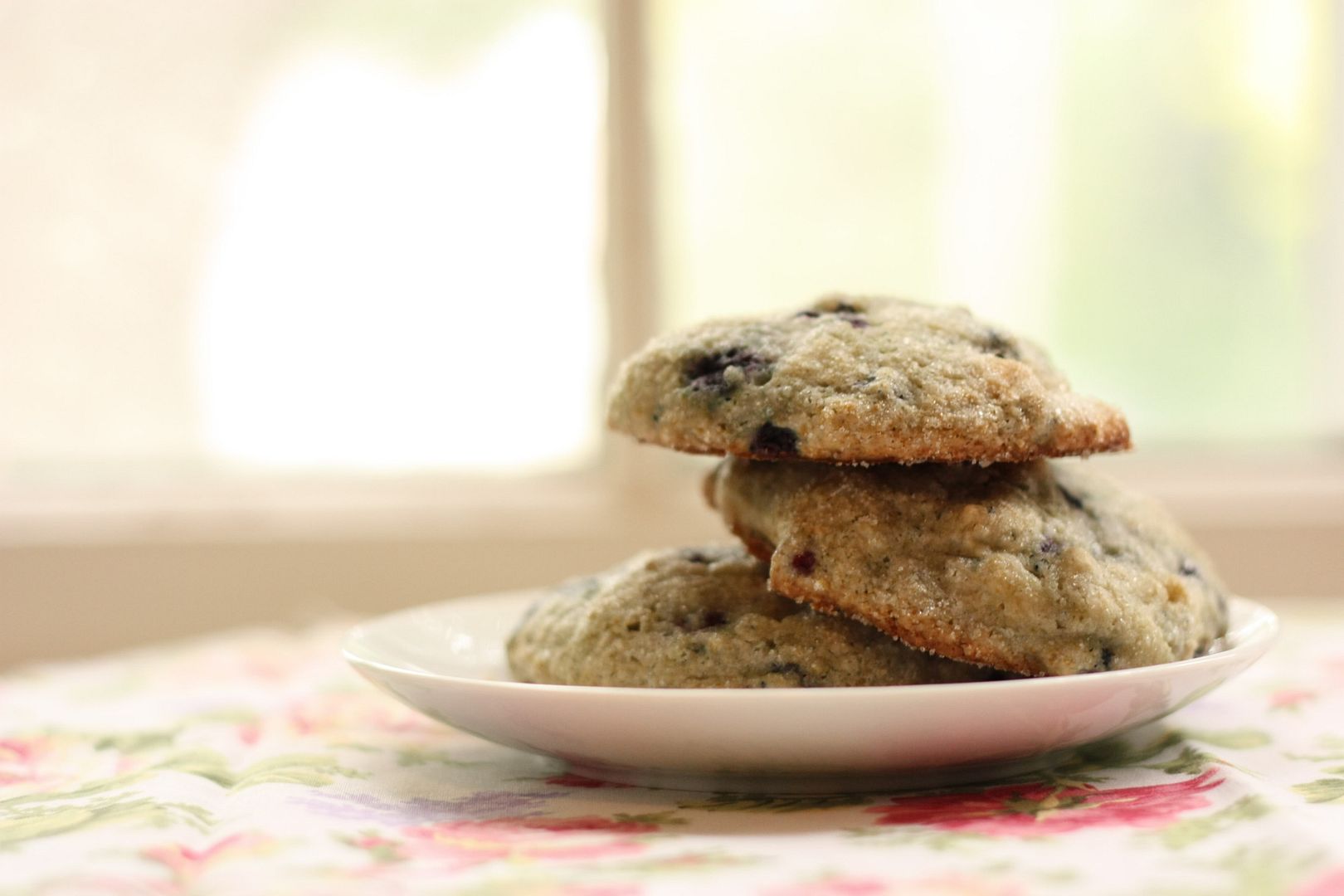 I made blueberry scones last weekend for a lovely brunch I had with two girlfriends. I adore weekends where there is time in the morning to bake muffins or scones. There is something so warm and comforting about sitting down to a lazy breakfast.
I've come to realize how important/helpful it is to read reviews of recipes. These scones were very good, but I made a few modifications based on what I read in the reviews. I've incorporated those changes in the recipe below. The scones were by no means perfect, for some reason they came out a bit flatter than I would have liked, but were still very moist and tasted great.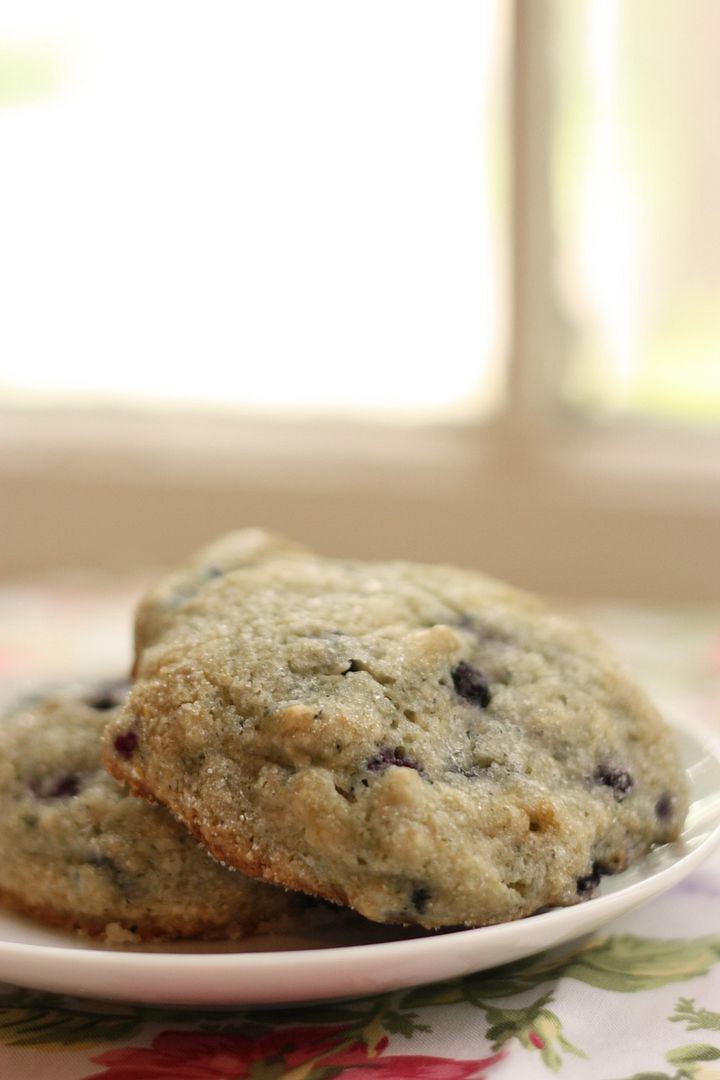 Blueberry Scones (adapted from All Recipes)
Ingredients
2 cups all-purpose flour
1/4 cup packed brown sugar
1/4 cup white sugar
1 tablespoon baking powder
1/4 teaspoon salt
1/4 cup butter, chilled
1 cup fresh blueberries
3/4 cup half-and-half cream
1 egg
1 teaspoon vanilla extract
1 teaspoon lemon zest (optional)
Directions
1.Preheat oven to 375 degrees F (190 degrees C).
2.Cut butter into mixture of flour, sugar, baking powder, lemon zest and salt. Add blueberries and toss to mix.
3.In separate bowl beat together cream, vanilla and egg, and slowly pour into dry ingredients, stirring with rubber scraper until dough/batter forms.
4.Using the drop method, drop heaping spoonfuls on to a greased and lightly floured cookie shoot and sprinkle tops with sugar.
5.Bake on ungreased sheet about 20 minutes at 375 degrees F (190 degrees C). Serve warm!!
The original recipe called for kneading the dough and on a lightly floured board, shape each half into a 6-inch round then cut into 6 wedges. The reviews all said the batter was too wet to be handled which is why the drop method is recommended. I also found the batter to very very wet. I supposed this could also be handled by adding more flour.
I hope you all have a wonderful Memorial Day weekend! Mine will be spent at a cabin with friends, then a date night with my honey and having my family over on Monday. The weather in MN couldn't be more perfect! What are your plans?