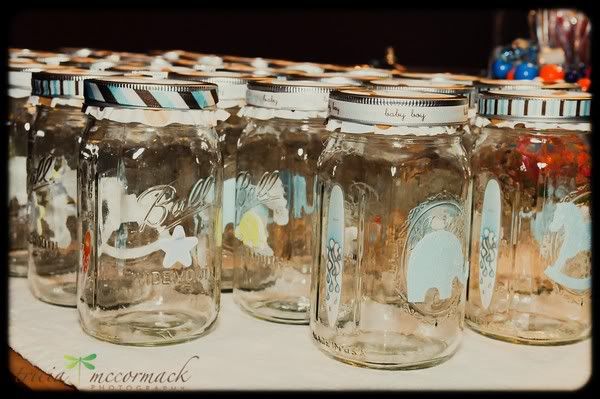 My friend Maija attended this adorable baby shower last weekend and showed the photos to me during a meeting (we were multitasking). A huge sucker for cute candy bars, I knew I had to feature this shower and was thrilled when mom-to-be, Adrienne agreed. Adrienne is the owner of design firm,
Studio 29 Interiors
so it is not surprising that this shower is super stylish and incredibly cute. Just wait to you see a peak into the baby's nursery.
The lovely photos were taken by
Tricia McCormack.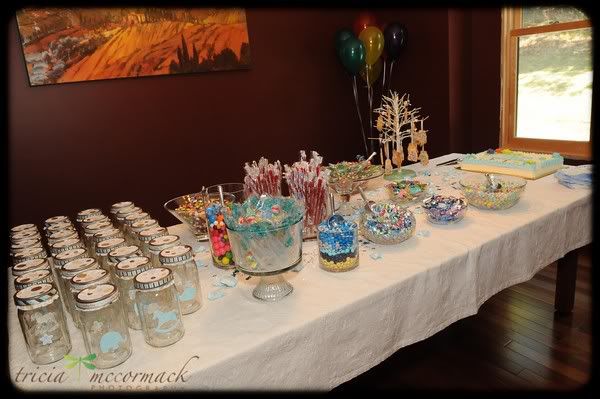 Everyone loves a fun candy bar and I adore the idea of filling the candy in mason jars for the guests to take home as favors. They are a nice departure from cellophane bags.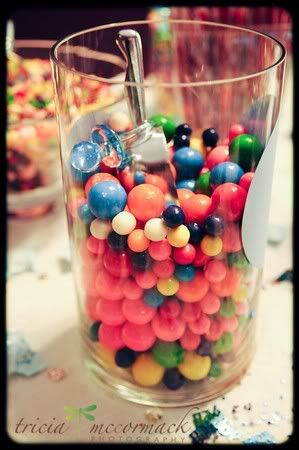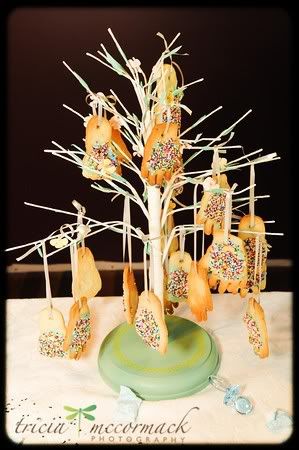 Cookies hung from ribbon on branches.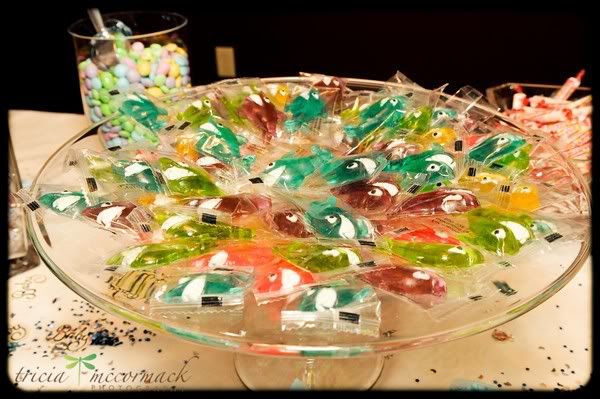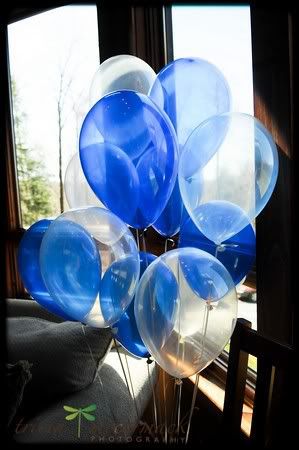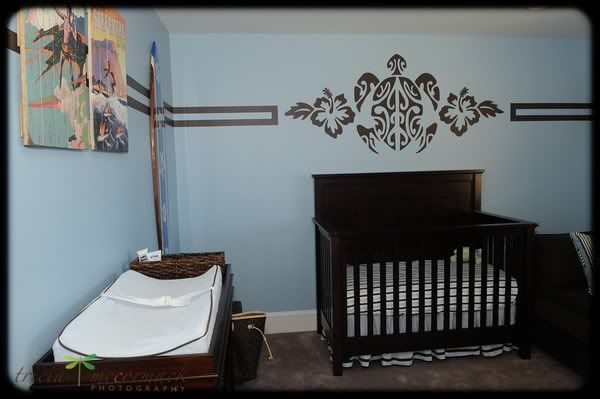 Love this nursery! The design above the crib is actually inspired from the dad-to-be's tattoo. A stencil was made out of the tattoo then airbrushed onto the wall. How cool is that?