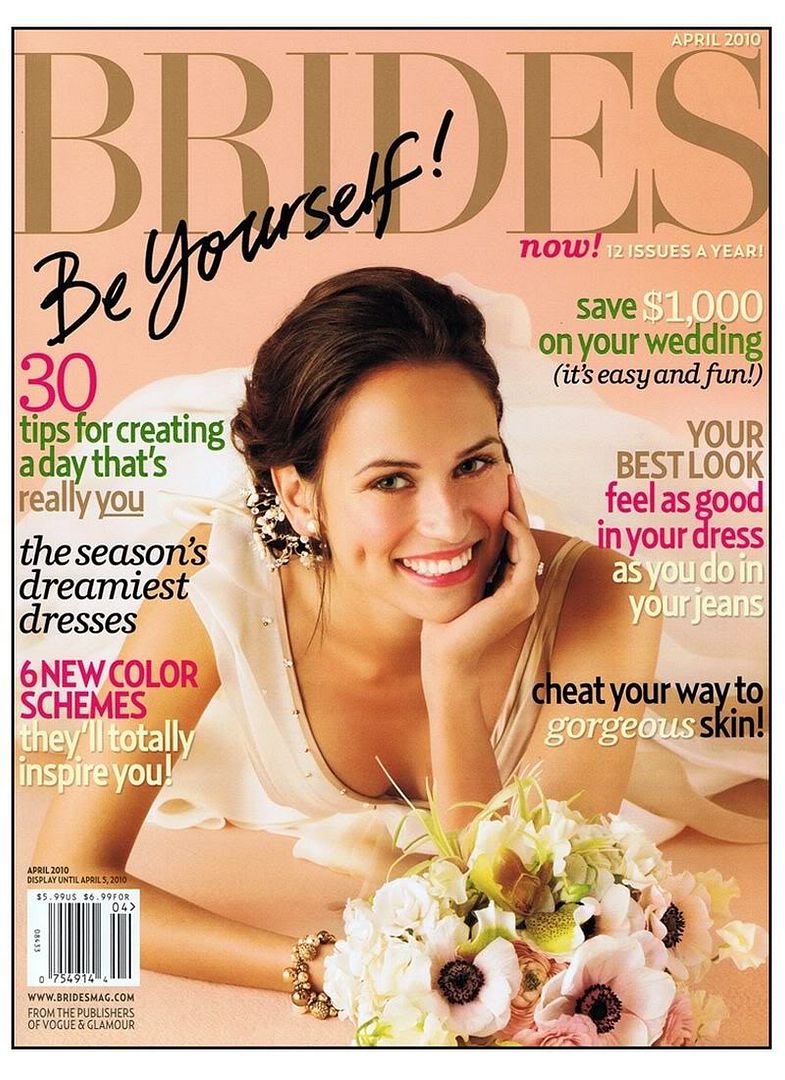 I am giggling as I write this post because another one of my wedding photos (this time of my
actual wedding
) was published in the April issue of Brides magazine. The reason it's funny is that the guy I am dancing with in the photo (and looking like I am having quite a good time) is not my hubby! It's actually a former coworker who was dancing up a storm that night after having one too many cocktails.
Photo credits to
Sewell Photography
(Jennie is so awesome). A couple of our post wedding pictures also shot by Jennie were in the
March issue of Brides.
I can't wait for her to photograph the
dessert table
I am designing! Maybe some of those photos will get published, too :)